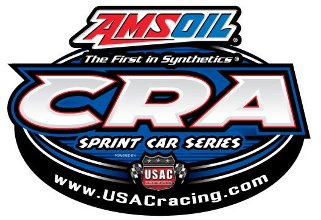 By Dick Jordan
AMSOIL USAC/CRA Sprint car point leaders Nic Faas and Mike Spencer will be hard-pressed to top their last performance at Perris (Calif.) Auto Speedway when the series resumes at the half-mile dirt oval this Saturday night.
Spencer, of Temecula, Calif., posted the win March 31, but not before being challenged multiple times in the closing laps by Faas, of Huntington Beach, Calif. Faas fell less than a half-car length short at the checkered flag but he has a seven-point lead over the defending four-time champion entering this Saturday's race.
Spencer has a total of 17 series wins at Perris, while Faas will be seeking his fifth career win there this weekend.
Matt Mitchell, a three-time Perris winner, sits only 10 points behind Faas in the current standings.
2012 AMSOIL USAC/CRA SPRINT CAR POINT STANDINGS
1-Nic Faas-141, 2-Mike Spencer-134, 3-Matt Mitchell-131, 4-Ryan Bernal-121, 5-Brody Roa-93, 6-Austin Williams-82, 7-David Cardey-77, 8-Greg Alexander-69, 9-David Bezio-69, 10-Josh Ford-68.