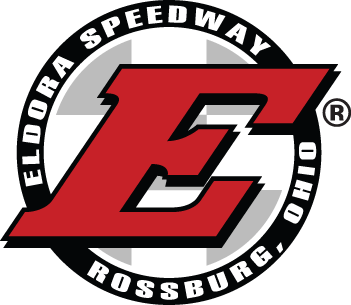 By Larry Boos
ROSSBURG, Ohio (April 30) – A hotly contested points chase within the World of Outlaws (WoO) Sprint Car Series, could get even more intense when the travelling tour invades Eldora Speedway Friday and Saturday for the Outlaw Thunder by Goodyear weekend. Four of the top five drivers in the 2012 cumulative points chase have combined for a total of 67 feature wins on the fabled .500 mile clay oval since the series made its debut in 1978, to account for 48% of the 137 completed events.
Seven times this season the WoO points chase has swapped hands and going into Friday's Eldora chase Sammy Swindell, an 18 time Eldora winner heads up the current tally, with that much of a margin – seven – over Donny Schatz, who has prevailed at Eldora four times. Joey Saldana, with 10 Eldora triumphs, sits in third, 25 markers behind Swindell, while Steve Kinser, the leading Eldora winner at 35 checkered flags, holds down fourth, 57 points behind the leader, and son Kraig Kinser, still seeking his first Eldora win, is one more point behind his father.
Swindell, a three-time WoO champion, is coming off his third victory of the season as he enters the Eldora weekend in pursuit of his first victory there since 2006. That is a long dry spell by Swindell standards and with his confidence level running high, it could leave the balance of the field chasing for runner-up honors.
Also experiencing Eldora dry spells are Schatz and Steve Kinser, who look back at their Kings Royal victories in 2009 and 2010 respectively as their last visits to the hallowed Eldora victory stage. Meanwhile, Saldana is coming into the Goodyear sponsored weekend with two Eldora WoO wins in 2011, including the season opener and closer. It was the season closing win in September that was a confidence boost for Saldana. He had crashed badly during the Kings Royal with injuries that took him off the tour and a possible chase for the championship. He returned to racing two days prior to the September Four Crown win and won with vengeance.
Hoping to crack into the top five during the Eldora WoO doubleheader weekend is Craig Dollansky. Dollansky is the quickest driver to ever have toured the Eldora high-banks, with a clocking of 12.707 seconds in 2002, and he has registered feature wins four times. But it has been since 2008 that he has tasted victory there. He finds himself sitting 7th in the WoO points chase going into Friday, only 45 points out of the top five.
While those six drivers will be competing in their own race within a race, the balance of the field will be chasing the checkered flag each night as well, in search of a coveted win and a position in Eldora Speedway history.
A complete program of WoO Sprint Car racing will take place Friday and Saturday in the Goodyear sponsored weekend, with Eldora's Stock Cars rounding out the doubleheader program on Friday night and the UMP DIRTcar Modifieds on Saturday night. The event will be another flame, firework and pyrotechnic-filled weekend of sensory overloading excitement, mixed with unleashed horsepower.
Tickets for the Outlaw Thunder by Goodyear, the Kings Royal weekend, and all other Eldora events are available through the track office at (937) 338-3815 or online 24 hours a day at www.EldoraSpeedway.com. Like us at www.Facebook.com/EldoraSpeedway or catch all the behind-the-scenes preparation for the event on Twitter @EldoraSpeedway.