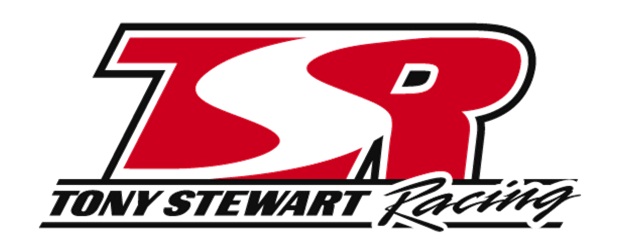 By Bill Klingbeil
INDIANAPOLIS (May 8, 2012) – There is nothing like a good rivalry to get fans on their feet. Every team has some sort of rival and competing against them annually simply fuels the fire. It's that type of animosity the makes life on the World of Outlaws (WoO) Sprint Car Series tour so much fun. Each and every driver wants to win, but doing better than a rival sometimes even makes not winning tolerable. Since the series began back in 1978, the Outlaws have always enjoyed the rivalry they have with the Pennsylvania Posse, a regional group of drivers who annually present the biggest challenge to the traveling Sprint car racers.
With the Outlaws making their first of three stops in central Pennsylvania this weekend, it's time for the rivalry to heat up again. For the first time in 14 years, the series will return Wednesday to Lincoln Speedway in Abbottstown, Pa. Not since May 1998 have the Outlaws taken on the Pennsylvania Posse at the 4/10-mile, dirt oval. The annual May show at Williams Grove Speedway in Mechanicsburg is scheduled for Friday and Saturday night.
Tony Stewart Racing (TSR) drivers Steve Kinser and Donny Schatz know all about rivalries. Kinser, one of Ted Johnson's original Outlaws, has been battling fellow 50-something racer Sammy Swindell since the 1970s when they both were the young guns in dirt-track racing. Kinser has taken on all comers through the years, both Outlaws and members of the Posse. Doug Wolfgang, Bobby Allen, Steve Smith, Keith Kauffman, and so many more did their best to beat Kinser and the Outlaws through the 1980s. Later it was the talented Fred Rahmer, Lance Dewease, and Stevie Smith who led the Posse contingent. Schatz joined the Outlaws in 1997, and he and Kinser battled one another through the 2000s, after which they were named the top two drivers of the decade. Schatz found his groove in central Pennsylvania after a few tough years and went from barely making the show to being almost unbeatable.
Both TSR drivers are looking to return to their glorious past when the Outlaws visit the Keystone State Wednesday. Kinser will pilot the TSR No. 11 Bass Pro Shops/J.D. Byrider/Chevrolet Maxim in "The Gettysburg Clash" at Lincoln Speedway. He'll lead the Outlaws into Pennsylvania with 54 of 570 career WoO A-Feature triumphs coming at Williams Grove (38) and Lincoln (16). Schatz, driver of the TSR No. 15 STP/Armor All/Chevrolet J&J, has won 15 races at Williams Grove, with 11 of those being A-Features among his 116 career WoO A-Feature victories.
Kinser is seeking his first 2012 WoO A-Feature victory, and with a winning percentage at Lincoln better than 40 percent – he's won 16 of 38 WoO starts there – chances are pretty good he'll be a factor in the outcome. He first came away victorious there in July 1980 and later won four straight WoO stops between 1983 and 1984. He had three-race winning streaks in 1985 and 1994. He finished eighth the last time the Outlaws competed at the track in May 1998.
On that May night in 1998, not many of those in attendance knew much about "The Kid" from North Dakota. Schatz was in his second season with the Outlaws and making only his second career start at the track. During his rookie season, he finished 19th in the A-Feature. In the 1998 race, he came up one spot short of making the race. He finished fifth in the B-Feature.
The B-Feature was a common race to find Schatz in at Williams Grove during his first couple of seasons on the Outlaw tour. That changed after a monumental win, a victory that seemed to turn his fortunes around. After scoring the prestigious National Open in the fall of 2000, Schatz found the winning formula at the track with regularity, winning multiple races annually throughout the decade, including five of seven races in 2007. His last win came in July 2008, when he was victorious in the Cleveland Brothers Summer Nationals. This weekend, Schatz hopes to break a 15-race win draught at the track. His best finish at the track last season was third in the Summer Nationals finale.
Kinser first raced at Williams Grove in the summer of 1979 and won his first WoO A-Feature there in May 1981. The 20-time WoO champion has been able to put together a number of winning streaks at the track. He won three straight during the 1983 and 1984 WoO seasons and won four consecutive races there in the summer of 1987. He began a six-race winning streak at Williams Grove in August 1990. His most recent win there came in May 2008. Last season, Kinser was in the top-five in all five WoO races, finishing second in the Summer Nationals opener in July and coming home third in the National Open after leading the first 11 laps of the 40-lap race.
Schatz heads east following a pair of charges last weekend at Eldora Speedway. Friday, he raced from 12th to second and, the following night, he drove from 24th to sixth in the 30-lap A-Feature. The runner-up finish Friday pushed him back on top of the WoO standings by one point, but Sammy Swindell's regained the lead with a victory Saturday night. The two have swapped the top spot in the standings each of the last five races. Through 15 of 78 scheduled events, Swindell has an 11-point advantage over Schatz.
Kinser joined Schatz on the podium Friday. He started second and was running in that spot until his left-rear tire exploded 20 laps into the race. The Bass Pro Shops crew replaced the tire and he stormed back to third by the finish. Kinser ranks fourth in the standings, 64 points back of Swindell.
Wednesday at Lincoln Speedway, the pit gates will open at 1 p.m. EDT and the grandstands open at 4 p.m. Qualifying is scheduled to begin at 7 p.m. For tickets and more information on the event, contact the track by calling (717) 624-2755, or visit www.LincolnSpeedway.com.
Friday and Saturday at Williams Grove, the pit gates will open at 3:30 p.m. EDT with the grandstands opening at 5:45 p.m. Qualifying is scheduled to begin at 7:45 p.m. For more details and ticket information, call the track at (717) 679-5000 or visit www.williamsgrove.com.
Race fans unable to attend this week's races can catch all of the action on DIRTVision.com. Fans can listen live as Johnny Gibson, "Voice of the Outlaws," calls the action as he does at all WoO Sprint Series events on the DIRTVision.com cybercast, as well as on the DIRT Radio Network. Go to www.DIRTVision.com for more information on all the site features, including updated results from each night of racing, as well as a chat room to interact with other race fans.
Steve Kinser, Driver of the No. 11 TSR/Bass Pro Shops/J.D. Byrider/Chevrolet Maxim:
After a 14-year absence, the Outlaws return to Lincoln Speedway. Based on your results there, you must be excited about the chance to compete at the track again.
"A lot has changed in the past 14 years, but I am glad we are heading back there. It was always a track we seemed to do really well at. I know it'll be a challenge going in there, with as good as those guys who race there regularly are. We are really going to have to be on our game if we're going to have a chance. I'm probably going to be the only guy there who still has the same crew as the last time we raced there. We've added Mark (Angeret) this year, but (crew chief) Scott (Gerkin) and (crewman) Gary (DuBois) were with me there from 1995 to 1998. They'll give me a car that I can get around there with, and we'll just see if we are around at the end of the race."
The weekend includes a pair of nights at Williams Grove. The famed Pennsylvania Posse has been pretty strong against the Outlaws there the last few years. What's going to be the key if an Outlaw is going to come out on top?
"It's going to take one of the Outlaw guys having the best car at the end of the race. Those guys who race there all the time are pretty tough. It starts in qualifying. Heck, maybe even before that when you pick a number to qualify. The track can really go away quickly, so you don't want to be too deep. That's a big first step. Get qualified and start on the front row of a heat race. Then, you have to finish first or second. The track is just so big. You hardly see anyone coming from too deep and winning there, so you better at least be in the dash if you want to have a shot. There are a lot of things that have to happen to win at Williams Grove. Last year, we were fortunate enough to start close to the front twice and finished with two podium runs. Maybe we can keep that streak going this weekend."
Donny Schatz, Driver of the No. 15 TSR/STP/Armor All/Chevrolet J&J:
Thinking back to your first couple of years with the Outlaws, do you remember anything in particular about Lincoln Speedway?
"I don't remember being very good there. I think I made one feature and missed the other. We haven't raced there since, but I did watch a race there a few years ago. It's going to be tough, but that's what makes it fun. You are going to have to get your car right and make the right decisions both in the pits and in the race. Those guys who race there all the time will be tough to beat, but we love the challenge. I know my STP guys will be ready. Rick (Warner) is my crew chief and grew up in the area, so he's got plenty of experience there. Bob Curtis is one of the guys on the team and he spent a year working with Fred Rahmer, who is about as good as there is there. We'll all put our heads together and see if we can do a little better than I did the last time."
After dominating Williams Grove in 2007, you have just one victory in the last 19 races there. How frustrating is that?
"I'd say it's really frustrating, but we've got to keep working on it and get back to winning there. I know we've had quite a few good runs in that span, but we've come up a spot or two short. Your entire program has to be really running smoothly to win races at Williams Grove. We're getting there, but we've still got a ways to go. I think that is the exciting thing for us. We know we haven't reached our potential, yet, early this season, but we're winning a few races and running near the front every night. If things go right for us and we can break that win drought at Williams Grove, I'd say that would be a really big deal for us. That's the kind of thing that would really give us a lot of momentum."
About Armored AutoGroup
Armored AutoGroup Inc., headquartered in Danbury, CT, is primarily comprised of the Armor All® and STP® brands. Armor All's® current product line of protectants, wipes, tire and wheel care products, glass cleaners, leather care products and washes is designed to clean, shine and protect interior and exterior automobile surfaces. STP's® offering of oil and fuel additives, functional fluids and automotive appearance products has a broad customer base ranging from professional racers to car enthusiasts and ''Do-it-Yourselfers''. The company has a diversified geographic footprint with direct operations in the United States, Canada, Australia and the U.K. and distributor relationships in approximately 50 countries. For more information, please visit www.armorall.com and www.stp.com.
About Bass Pro Shops Group
Bass Pro Shops – 56 retail stores in 26 states and Canada visited by over 109 million people annually, international catalog and internet retailing, American Rod & Gun wholesale division selling to over 7,000 independently owned retail stores worldwide, Outdoor World Incentives also selling Bass Pro Shops gift cards through over 132,000 retail outlets across America and a restaurant division with 26 locations. For more information regarding Bass Pro Shops store locations, products or special events, please visit www.basspro.com. To request a free catalog call 1-800-BASS PRO.
Tracker Marine Group – Manufactures and sells Tracker, Nitro, SunTracker, Tahoe, Grizzly and Mako boats through Bass Pro Shops retail stores and over 400 dealers worldwide.
Visit www.trackerboats.com
Resort Group – Big Cedar Lodge and other resort properties including restaurants and golf course. Visit www.bigcedar.com for more information.