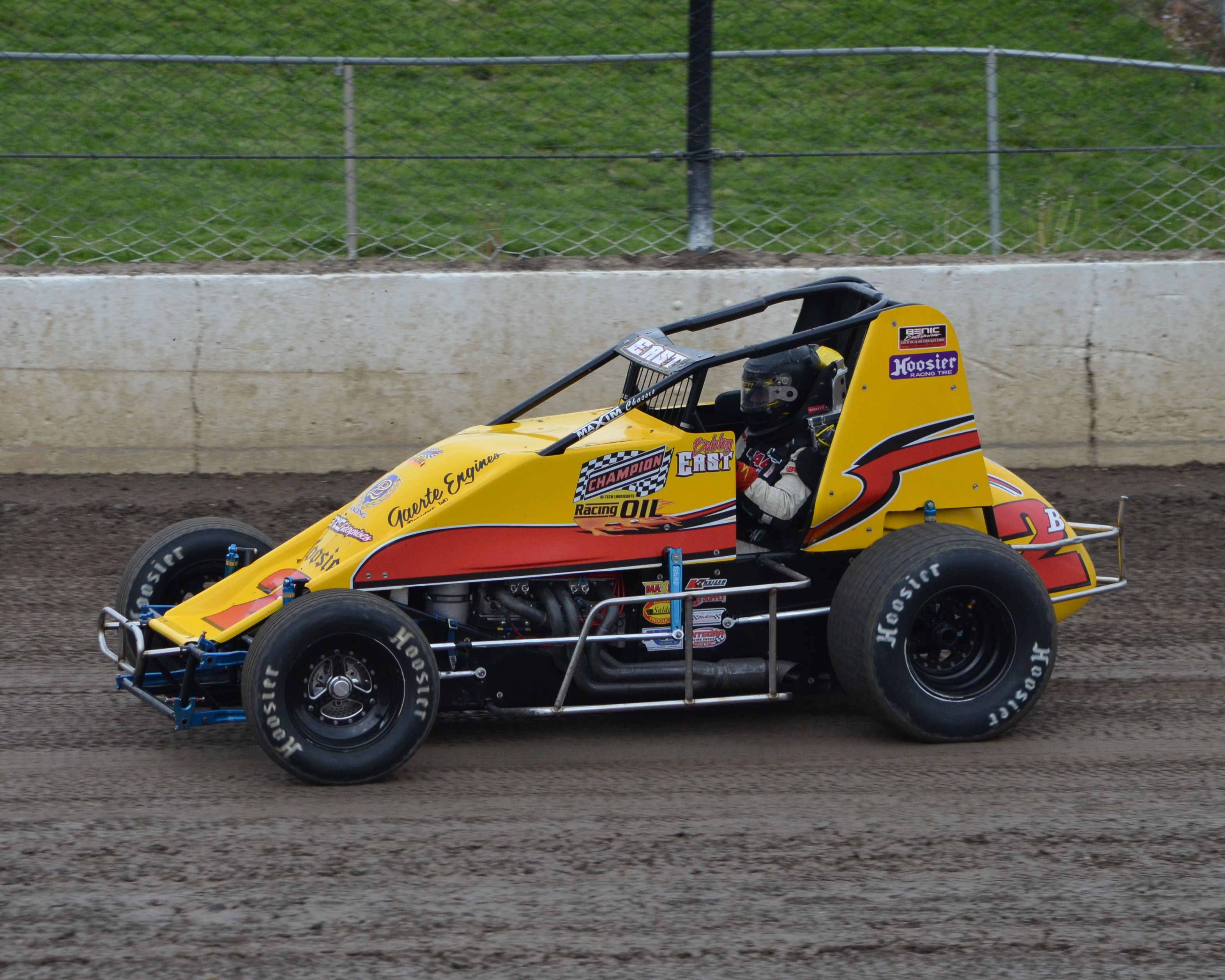 From USAC, Bill Miller photo
Bobby East won the USAC Sprint Car feature feature at Bloomington Speedway Friday night. East was followed by
Shane Cottle, Brady Bacon, Chase Stockon and Tracy Hines.
Heat 1 Brady Bacon, Briscoe, East Stockon,Gulick, Barrow, Deckard, Bilbee, Stines, Cummings.
Bud Kaeding wins Heat 2 over Darland Jones Shuman…Bland Stanbrough McIntyre Budde. Hagen DNF, contact while racing for 4th. Jackson DNF.
Damion Gardner wins Heat 3 over Ballou Coons Schuerenberg…Short Burton Smith Windom. Riggs DNF. More contact over a transfer spot.
Shane Cottle wins Heat 4 over Beauchamp Thomas Hendrick…Tr.Hines Holtsclaw Babcock. TedHines, Jarrett DNF.
Hines Stanbrough Windom Gulick Bland & Burton transfer from Semi over Stines McIntyre Holtsclaw Riggs Jarrett Hagen TedHines Short Smith…
Bobby East dominates tonight at Bloomington over Cottle Bacon Stockon Hines Stanbrough Jones Thomas Burton Coons Shuman Windom Gardner..