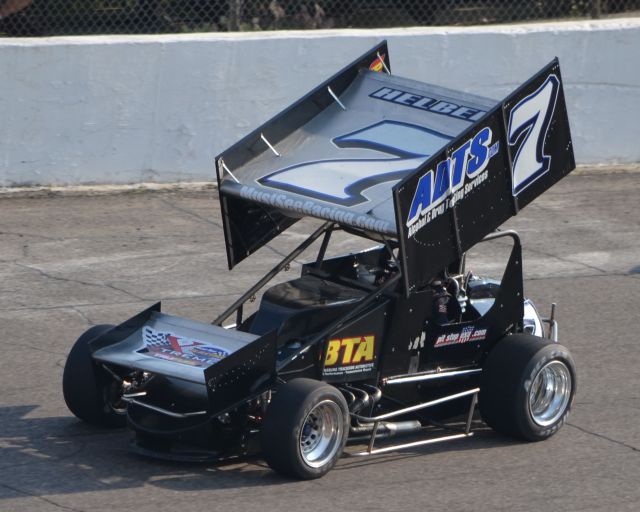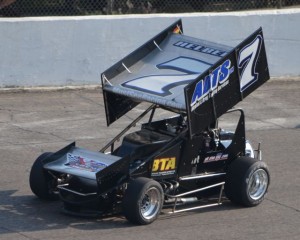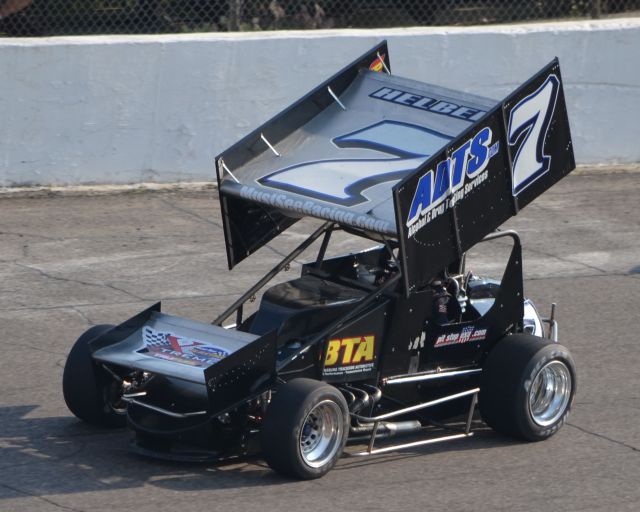 From Must-See Racing
HOLLY, Mich. – Can he make it three in a row?
JoJo Helberg has demolished track records at the past two stops for the Trufuel Must See Racing  Xtreme Sprint Series, and he next faces the daunting .686-mile oval at Lucas Oil Raceway at Indianapolis on Saturday night, June 9. Helberg, of Rohnert Park, Calif., blistered Winchester Speedway with a new record on May 20, and three days later repeated his feat at Anderson Speedway.
"I would love to try and keep the streak going," said Helberg. "Even though qualifying has never really been my strength, I've been fascinated with making this car just as fast as it can be, and it's a fun challenge to try and set another record. I'm going to give everything I've got to try and make it happen."
A recent test at Lucas Oil Raceway brought encouraging results, Helberg said.
"I think it's going to be a great race. I could run in almost any groove and my lap times were still good, so that's really exciting. I know the track is very challenging, because it's constantly changing. That makes for great competition because it's all about who can have exactly the right setup on any given night."
The "World's Fastest Short Track Cars" will join the popular CRA Late Model Series for the AAA Insurance Night of Speed, taking to the famed oval track for a full program of time trials, heat races, and a 25-lap feature race.
Set to challenge Helberg is popular Massachusetts racer Bobby Santos III, who recently captured the Hall of Fame Classic on May 19 at Lucas Oil Raceway. Santos has enjoyed red-hot success at the track over the past few seasons, and will make his first 2012 appearance with the Xtreme Sprint Series.
Xtreme Sprint Series point leader Jacob Wilson of Crawfordsville, Ind. will attempt to maintain his place atop the standings. Wilson has faced tight competition thus far in 2012 from Helberg, Brian Olson, Mike Larrison, and Jason Cox. Recent race winners Jason Blonde and Troy DeCaire also hope to continue their recent strong performances.
Fans will be treated to a special bonus with the addition of a Cruise-In and car show that has been added to the program. More than 100 of the finest cars in Central Indiana will be on exhibit, shined and polished by members of local auto clubs.
The sprint car portion of the event will be broadcast at a later date on FSN and ComCast Sports Net Chicago.
More information is available at www.mustseeracing.com and www.lucasoilraceway.com.