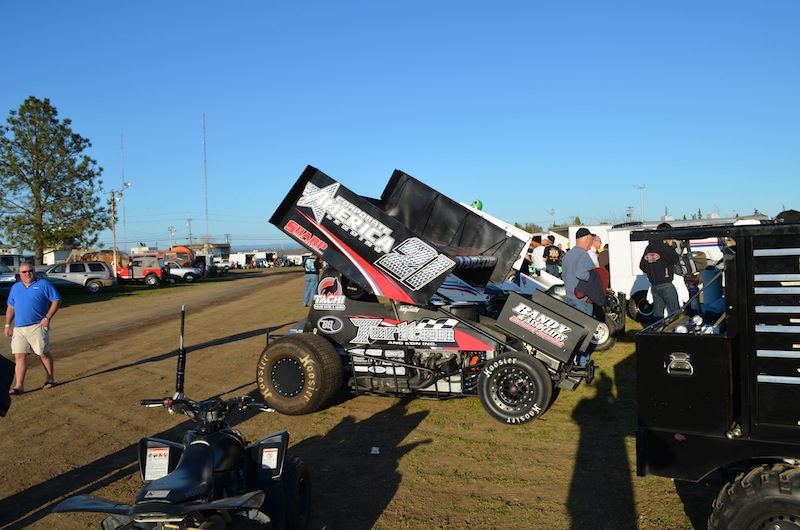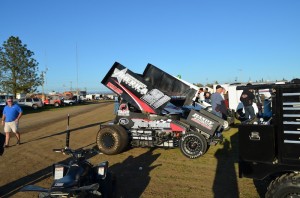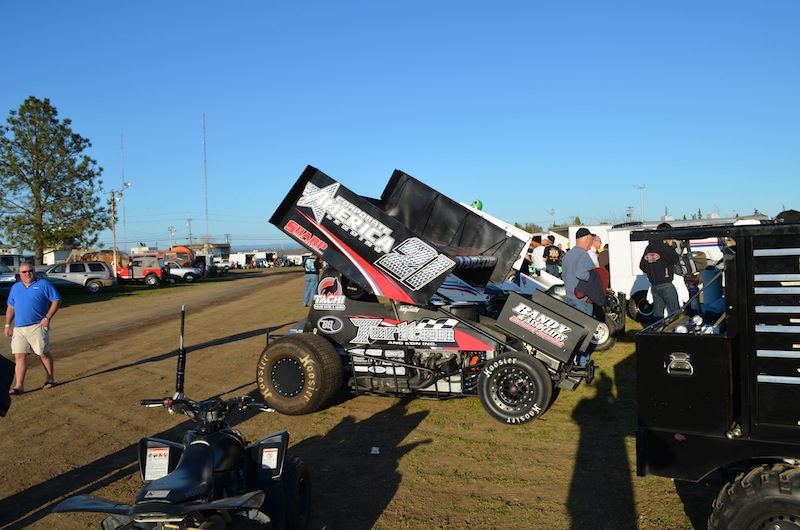 From Peterson Media
In just four starts at the Ocean Speedway Watsonville, Tommy Tarlton has two wins, a sixth and after Friday night's race a second place finish at the speedway.
"We are no stranger to Watsonville, and we have been really strong there this year," Tarlton explained.
After taking last weekend off, Tarlton returned to action Friday night and continued to show speed at the very scenic quarter mile track as he timed in third quickest with 19 cars in the pit area.
Running second in his heat race, The Terminator made the inversion and put his Corporate Lending America/Bandy and Associates/Tarlton and Son machine on the front row for the feature.
On the initial start, Tarlton motored away from the pole sitter, but Rusconi "wheelied" up and collected Justin Sanders negating the start and resetting the front row with Ronnie Day now along side the Sharp Insurance/BG Lubricants/Pro Signs machine.
The restart wasn't as good for Tarlton who fell into the second spot behind Day as the two Ocean Speedway Watsonville Champions put on quite a display at the front of the field.
Day would keep Tarlton at bay during the feature, as Tommy stayed in second, but he did make several attempts at taking the lead late in the race, but fell short.
"This car was great tonight," he said. "Paul Baines and the guys worked their tails off, but Ronnie Day was a little bit better than us tonight, and I congratulate him on the win."
Tommy would like to thank Corporate Lending America, Tachi Palace and Casino, Sharp Insurance, Bandy and Associates, Pro Signs, BG Lubricants, and Astro Titanium for their continued support.
VIDEO: Check out some behind the scenes action as well as some of the racing from Friday night, June 1, 2012 in Watsonville, CA by visiting http://www.youtube.com/watch?v=9JThboT-o-I&feature=youtu.be
STAY CONNECTED: Stay connected with Tommy by visiting www.tommytarlton.com or follow @Tarlton_Racing on Twitter.