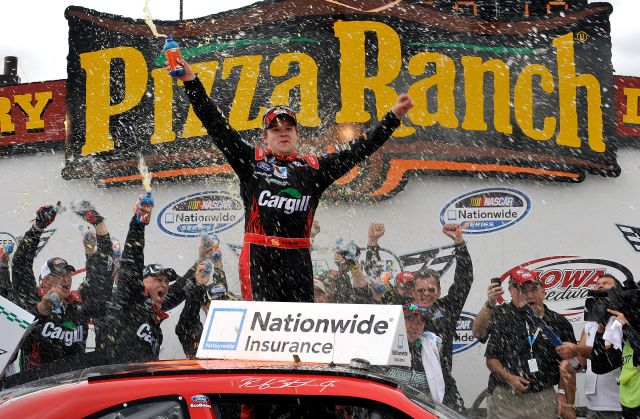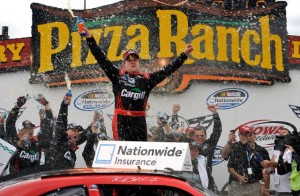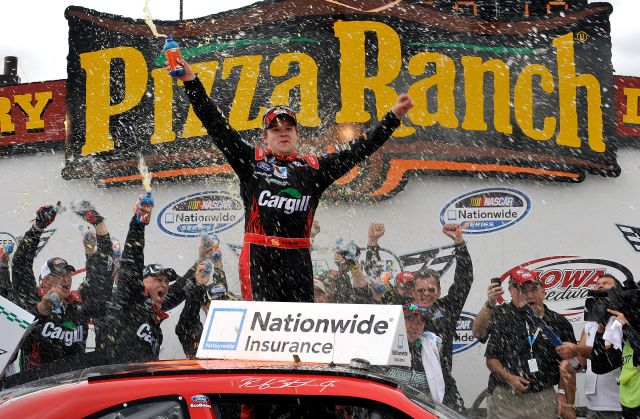 By T.J. Buffenbarger
Wyoming, MI — (June 26, 2012) — Sprint car fans will have one more driver to cheer on in the NASCAR Nextel Cup ranks in 2013.  Roush Fenway racing announced in a press release on Tuesday that Ricky Stenhouse, Jr. would move up from their NASCAR Nationwide Series team to the car currently occupied by Matt Kenseth.
Stenhouse, the 2011 NASCAR Nationwide Series champion, has two previous starts in the Nextel Cup series with his run being an 11th place finish in 2011 subbing for Trevor Bayne at Charlotte Motor Speedway.
The announcement comes with Kenseth currently leads the NASCAR Nextel Cup Point Standings.  Several media outlets cited on Sunday that Kenseth was a candidate to move over to Joe Gibbs Racing for 2013, but JGR officials would only issue a no comment on the Kenseth rumors.
Stenhouse is a former winner of the National Sprint Car Hall of Fame Driver Poll Wild Card award in both the 360 and 410 winged sprint car divisions and feature winner with the United States Auto Club, All Star Circuit of Champions, and other sprint car organizations.  Stenhouse also is partners in a sprint car team driven by Jason Johnson that often fields a car for Stenhouse to drive as his schedule allows.