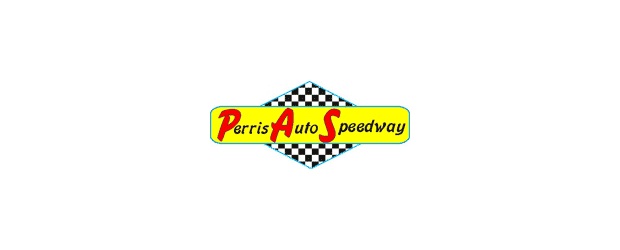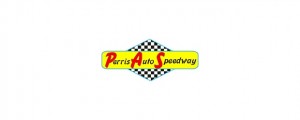 From Scott Daloisio
Perris, CA — (June 27, 2012)  — Rising young Sprint Car star Ronnie Gardner of Norco, California will get into the best ride of his young career when he jumps into the famous Kittle Motorsports blue #18 for the Amsoil USAC/CRA Firecracker 30 on July 4th at Perris Auto Speedway.
Gardener, the grandson of former Indianapolis 500 driver Ronnie Duman on his mother's side of the family and part of the west coast legendary racing Gardner's on his father's side, had spent the past few PAS races in the Dwight Cheney owned #42.  However, when Kittle crew chief Randy Shiosaki came calling, Gardner jumped at the chance to drive one of the west coast's most respected cars.
"I would say this is the biggest opportunity I have ever had," Gardner said by telephone on Wednesday afternoon.  "I have known Randy and the Kittles ever since I was a little kid.  When Ryan (Bernal) and the team parted company, Randy called me and asked if I wanted to drive his race car.  I said, 'course, but I have to tie up a few loose ends first.'"
Even though he agreed to drive the car, he had to call Josh Ford and crew chief Jimmy May as he had talked to them about driving one of their cars for the 4th.  "I called Jimmy and he told me to go for it and I had a talk with my dad and about 90 minutes later, I called back and told them yes, I can do it," he said.  "Our plan is to do the next two Perris races and then kind of go from there.  It was supposed to have started at Victorville, but that race was postponed.  They already have a commitment with Danny Sheridan for most of the races that are not at Perris."
When asked if he felt any pressure getting into such a prestigious ride, the 24-year-old laughed and said, "I always put a lot of pressure on myself."  He then continued, "Probably one of my downfalls in racing is the pressure I put on myself.  Randy told me to just go out and do what I know how to do at Perris.  I have a lot of confidence around Perris even though my record there does not show it.  We have ran good a lot of times there, but for some reason my luck is just not that great at The PAS."
Spectator gates will open two hour earlier than normal on the 4th at 3:00 PM.  There will be an on track autograph session from 3:00 to 4:00 and racing will begin at 6:30.  In addition to Amsoil USAC/CRA Sprint Cars, the California Lightning Sprint Cars and PAS Senior Sprints will be in action.  At intermission, the track will also host what has become known far and wide as the biggest and best fireworks sky concert in Riverside County.
Fans who live more than 100-miles away from the track can watch the race live on the Circle Track Network.  http://www.circletracknetwork.com/  Those who live within the 100-mile black out radius or anywhere else can watch it "On Demand" 24-hours after the final checkered flag.
The entire 2012 PAS schedule is listed at the end of this release.
To keep up with all of the latest Perris Auto Speedway news, photos, gossip and receive special offers, sign up at The PAS Facebook site at:  http://www.facebook.com/home.php – !/pages/Perris-Auto-Speedway/11387679868
You can also keep up with the latest news and receive special offers from The PAS Twitter site:  http://twitter.com/perrisautospdwy.
Perris Auto Speedway wants to thank its corporate sponsors for the 2012 season. 1-800LoanMart, 777 Racecars, Aaron's, Ahern Rentals, All Coast Construction, Amsoil, Ayers Hotel and Spa, Budweiser, Champion Towing, City of Perris, Comfort Inn, Day Construction, Daytona Boat & RV Storage, Frazee Paint, Hoosier Tires, K&N Engineering, P.I.P.E., Pepsi-Cola, Pick-A-Part Auto Salvage, Prolong Super Lubricants, Snap-on, Soboba Casino, Square H, Swedish Speed, Temecula Valley Pipe & Supply, Trench Shoring, US Foods, Valley Auto Salvage and Zanzabuku Sports Lounge.
Video and DVD productions of all racing events at Perris Auto Speedway are available from Loudpedal Productions. For more information on these productions you can contact them by calling (805) 844-3854, E-mailing mailto:trtruex@gmail.com or you can visit the web site http://www.loudpedalvideo.com/
For more information call The PAS at: (951) 940-0134.
Perris Auto Speedway is located on the Lake Perris Fairgrounds (home of October's Southern California Fair), approximately one hour east of Los Angeles and one hour North of San Diego. To get to the track, take the 215 freeway, exit on the Ramona Expressway and go three miles east to the fairgrounds.