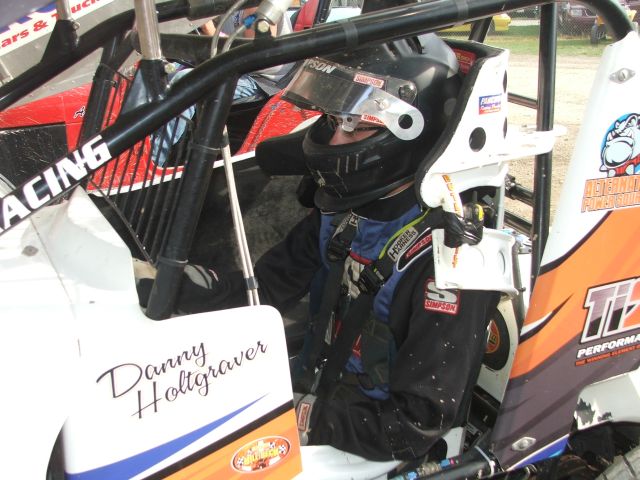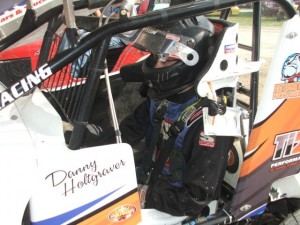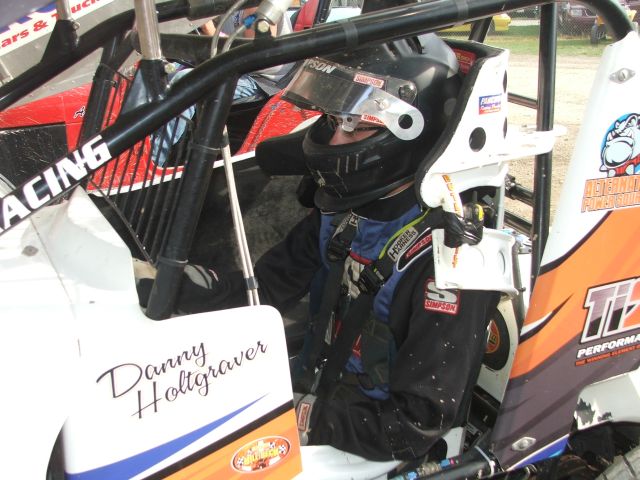 From Lernerville Speedway
Sarver, PA — (August 25, 2012) — The final checkered flag has fallen on the 2012 Fab Four Racing season and the four Budweiser Track Champions have been crowned!  Kevin Schaeffer and Brian Swartzlander won their fourth and seventh titles respectively, while Jared Miley and Corey McPherson are first time champions who have forever etched their names in the storied record books of Don Martin's Lernerville Speedway.  Feature winners Friday Night were Danny Holtgraver in the Ti22 Sprints, Michael Norris in the Precise Lates, Brian Swartzlander in the Diehl Mods and Chris Schneider in the Pic-A-Part Sportsman.
The 2012 season could not have ended any differently for 2012 Track Champion Brian Swartzlander and rival Dave Murdick.  Entering the month of August, Murdick led the Budweiser Point Standings by 10 points over Swartzlander and was coming off back-to-back feature wins.  Three Fast Fridays (and three rainouts) later, Swartzlander ended the season with three straight feature wins en route to his seventh Budweiser Track Championship, while Murdick finished with three straight DNFs.    Swartzlander joins Super Joe Kelley as the only single division seven-time Track Champions in the 40+ year history of Lernerville Speedway.
Murdick looked to have turned around his awful month of August early on as he ran away with his heat race (turning laps below the track record in the process) and took the lead from Steve Feder on lap eight of the Diehl Mods feature, but the #61 didn't take off on the lap 12 restart and Murdick rolled pitside with another disappointing (did not) finish.  Reports from the pits were that a push rod claimed the motor.
Brian Swartzlander inherited the lead and 2011 Track Champion Jeremiah Shingledecker chased him to the checkered flag, but the future Hall of Famer rolled his MEI #83 Modified into Sheetz Victory Lane for the third straight time, fifth win of the season, a division leading 77th time at Lernerville and the 150th of his career overall.  Congratulations to the entire team, crew and family!
2011 Track Champion Jeremiah Shingledecker finished the final four Diehl Mods features in second place and in doing so finished the season in second place in the final Budweiser Point standings.  Brad Rapp also finished the season strong; finishing third in all four of the final races right behind Shingledecker.   I fact, since making his mid-season debut, Rapp has scored eight straight top five finishes!  Canadian young gun Mat Williamson made his Lernerville Speedway debut last night with a solid fourth place finish.  Steve Feder finished his breakout season with another top five finish; his sixth of the season.  New York invader Randy Chrysler finished sixth ahead of small block ace Eric Gabany, Mike Turner, Carl Murdick and Jimmy Holden to round out the Diehl Top Five.  Heats were checkered by Randy Chrysler and Dave Murdick.
The last time Danny Holtgraver turned laps at the Action Track, he was thrilling the hometown crowd at the Don Martin Memorial Silver Cup in mid-July racing from 19th to a career best second place finish against the World of Outlaws in the first 30-lap A-Main and another top ten finish in the second 30-lap A-Main.  Holtgraver made his triumphant return Friday Night and scored his third Ti22 Performance DIRTcar Sprint feature win of 2012.  Holtgraver took the lead from the pole and quickly drove away from outside polesitter Jack Sodeman Jr., (Sodeman abruptly slid off turn two on lap four and did not return to competition).  By the time the caution flag waved on lap 23, Holtgraver had stretched his lead over eventual Track Champion Kevin Schaeffer to almost half the track.  The late restart didn't faze Holtgraver and he took off on the restart and cruised to Sheetz Victory Lane.
Kevin Schaeffer chased Holtgraver to the checkered flag and then waited patiently to roll his family-owned #9 Sprint car into Sheetz Victory Lane to celebrate his fourth career Budweiser Track Championship to cap off the annual/weekly portion of his career.  This is the first of his four titles that both of his sons have been alive to celebrate and he will be a championship father in the years to come!  It remains to be seen if this was truly Kevin's final 410 Sprint race during Fab Four Racing at Lernerville Speedway, but if it was, he certainly went out on top!  Thanks for all the memories Kevin!
Last week's feature winner Eric Williams had another strong run to finish third ahead of Ohio hotshoe Travis Philo.  Brian Ellenberger finished fifth ahead of Brandon Matus, 2011 Track Champion Carl Bowser, championship contender Rod George, Gale Ruth Jr. and Brent Matus to round out the Ti22 Top Ten.  Heat races were claimed by Travis Philo, Chris Best and Jack Sodeman Jr.  Adam Miller won the B-Main as 29 Sprinters more than doubled last week's car count!
As Jared Miley celebrated his 2012 Track Championship by vacationing in Myrtle Beach for the past week, Sarver's own Michael Norris finally broke through for his first Lernerville feature win by passing Alex Ferree in heavy lapped traffic on lap 19.  Ferree had to check up to try to avoid a crossed up Jeff Jones, but Ferree clipped Jones and Norris pounded the cushion exiting turn four and took the lead.  The following lap saw a handful of cars (including Chub Frank, Bub McCool and Brian Swartzlander, all of whom were running in the top five!) pit with flat tires.
The late race restart would test the mettle of young Michael Norris, but he pulled away as Alex Ferree and Doug Eck made contact battling for second in turn two.  The following lap brought another caution as Mike Pegher Jr. slowed on the front stretch with a shredded left rear and Ferree also rolled pitside with a flat tire.  Kenny Schaltenbrand came from the B-main to restart second on the final restart and took a quick lead low off turn four and down the frontstretch into turn one, but Norris would not be denied as he rocketed around the top of turns one & two and into the lead for good!  Michael Norris adds his name to a big list of first time feature winners in 2012!  Michael already has a handful of feature wins and is the points leader at Pittsburgh's PA Motor Speedway, but winning at his home track in front of his family and friends was extra special!  Congrats to the entire Norris team and family!
Doug Eck scored his best finish of the season with a strong second place run after passing Kenny Schaltenbrand on the final lap.  Schaltenbrand finished third ahead of Garrett Krummert and John Garvin Jr.  The Precise Top Ten shook out with John Volpe (in a Boom Briggs back up car), Todd Bachman, Boom Briggs, Chuck Sarver and Alex Ferree.
Diehl Mods Champion Brian Swartzlander led the first 15 laps of the Precise Late Model A-Main, but got a flat tire after surrendering the lead to Ferree/Norris mid race. He did return after a tire change and finished 12th.  John Mollick also had a strong run brewing early, but contact with Ferree in turn two sent him off the back stretch and into the pits with a flat tire/front suspension damage.  Long time Sportsman/Stock veteran Greg Beach made his Late Model debut in what used to be the Osmer #6A tonight and finished the race in 13th place.  Mike Pegher Jr., John Garvin Jr. and Alex Ferree were heat race victors and Todd Bachman won the B-Main.
After winning his heat race, Corey McPherson rode a 30-point lead into the 20-lap Millerstown Pic-A-Part DIRTcar Sportsman feature.  Upon taking the green flag, McPherson officially secured his first Lernerville Track Championship, but that didn't prevent him from chasing his sixth feature win.  And while he fell short of the feature win, Corey and the #C33 crew celebrated the Budweiser Track Championship after a solid fourth place finish.
The Sportsman feature was another crowd pleaser as Joe Kelley looked like he might be making his first trip to Sheetz Victory Lane, but Chris Schneider showed once again that he can win in just about any car he jumps into by piloting the Bill Seitz #53 subbing for Rob Shook (whom scored a feature win earlier this season).
Joe Kelley would have to settle for his best finish of the season in second.  Last week's feature winner AJ Flick recovered from an early race restart incident with Bob Egley to finish third ahead of newly crowned Champion Corey McPherson in fourth.  Outgoing Champion Mike Miller put together a solid run in fifth after an early DNF last week.  The rest of the Pic-A-Part Top Ten went to Paul Schreckengost, Bob Lipinski, Brett McDonald, Pat Hanley and Mark Sanders.  After running with the lead pack most of the race, title contender Jim Fosnaught  recovered from a flat tire to finish 11th in the feature and a career best second in the Budweiser Points.  Heat race winners were Brett McDonald, Corey McPherson and Chris Schneider.
The end of 2012's Fab Four Racing doesn't mark the end of our racing season.  The Lernerville post-season kicks off next Friday, August 31 with the All Star Circuit of Champions Sprints along with the 305 Sprint Warriors and Pic-A-Part Sportsman/Stocks.  Then we shift gears into Saturdays in September starting with Autumn-Motive Fest 2012 featuring the Sportsman/Stock Spectacular on Saturday, September 8.  "Back to School" Bus & Kids Bike races will follow on Saturday, September 15.  The "Greatest Show on Dirt" returns to the Action Track on Saturday, September 22 as the World of Outlaws return for the Commonwealth Clash.  Then after a month of darkness, we'll bring the 2012 season to a close with the DIRTcar Round Up Steel City Stampede on Thursday-Friday-Saturday, October 25-26-27 with three big nights of racing across 10 divisions!  You can view, download and/or print the 2012 Lernerville Speedway schedule at Lernerville.com!