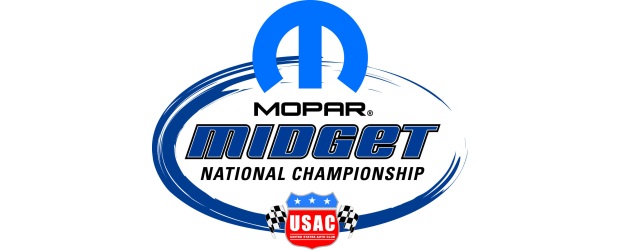 By Dick Jordan
Darren Hagen of Riverside, Calif. appears headed for his first USAC National driving championship and hopes to take the next step toward that crown this Saturday in the annual "4-Crown Nationals" at the Eldora Speedway in Rossburg, Ohio.
Hagen has a comfortable 186-point lead over Tracy Hines going into Saturday's race, one he's never won, but one Hines won in 1996 and 2006. Hagen has four wins, a second and two thirds in 18 starts so far this year and has finished out of the "top-10" only twice. He has already clinched this year's USAC National midget pavement title.
Kyle Larson won last year's "4-Crown" Midget feature to start a remarkable "sweep" of the USAC events, but it's been 26 years since a driver scored back-to-back "4-Crown" Midget wins. Rich Vogler was the last to do it, in 1985 and 1986.
Hines was the last to record back-to-back USAC National Midget wins, scoring at Dodge City, Kans. and Indianapolis, Ind. in May.
2012 MOPAR USAC NATIONAL MIDGET POINT STANDINGS
1-Darren Hagen-1,022; 2-Tracy Hines-836; 3-Bryan Clauson-795; 4-Caleb Armstrong-758; 5-Kyle Larson-607; 6-Mario Clouser-599; 7-Bobby East-593; 8-Brad Kuhn-567; 9-Chris Windom-539; 10-Rico Abreu-533.