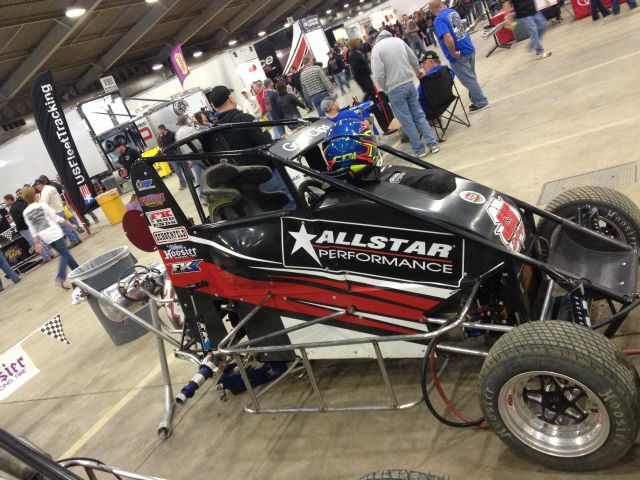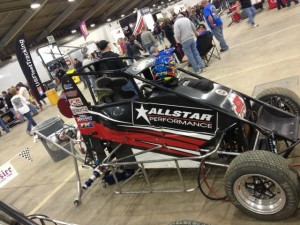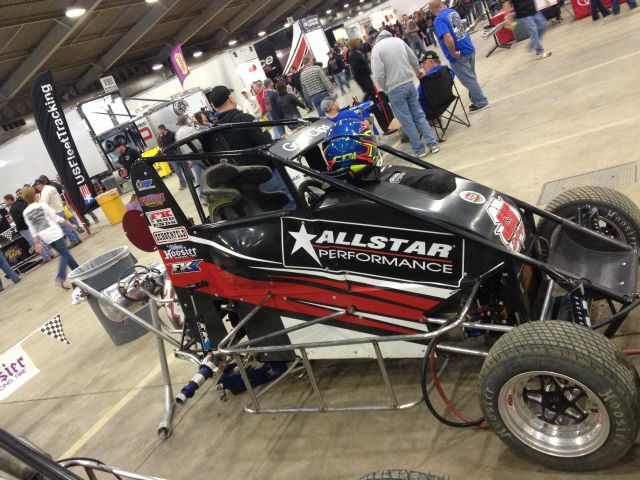 From Peterson Media
The Chili Bowl Midget Nationals is a race where each position you are in, at any given time you are on the track is huge. Cody Darrah saw his week shift quickly during his opening night heat race, the eventually saw his weekend end in during the Saturday night F main.
"It's a tough event year in and year out," Darrah said. "You have to be spot on every time you're on the track or you get buried in the alphabet, and that's what happened with us.
Filling in for his uncle, Rick Eckert, Darrah piloted the All Star Performance/Hoosier Tire/Factory Kahne No.24E entry for action on Friday night.
Starting in the second row of his heat race on Friday, Darrah quickly jumped into the second spot. Halfway through the heat, Darrah's car pushed up the race track, and the Red Lion, PA driver shuffled back to the fifth spot.
Fighting his car, CD would hang on to the fifth spot, but would not qualify for a qualifier, and instead ran a C.
Staring sixth in the C, Darrah's car looked much better, as he carved through traffic, and quickly reached the lead. Out in front, Darrah drove carefully through lapped traffic, took the win and moved on to the B.
Starting 13th in the B, Darrah looked to work his way inside the top-four, for a final shot at qualifying for the feature event. Unfortunately, Cody was involved in a couple incidents, that kept him out of contention as he finished 13th, and waited to hear his position for Saturday night.
"It's a fun event, but sometimes it is frustrating when you come here and you sit in good position, but one mistake puts you deep in the field," Darrah explained.
Saturday night Darrah found his machine lining up in one of the twin G main events. Staring eighth, Darrah was focused on getting up into the top four to keep his Saturday alive. Working from the fourth row, the Kasey Kahne Racing product worked his way up to the second position, and transferred to one of the twin 'F's'.
Staring 14th in the race, Darrah again needed to get into the top four, but was starting at the back. Darrah did what he could in 10 action packed laps, and worked up to the seventh spot, but was three behind the transfer, thus ending his Chili Bowl.
"I have to thank everyone who came out and made this possible," he continued. "We had fun, but hopefully one of these years we can get some luck on our side, and be a little more competitive."
ON TAP- Darrah and his KKR team will now regroup and look forward to the 2013 season.
STAY CONNECTED- Check in to www.codydarrah.com or visit his facebook page, http://www.facebook.com/pages/Cody-Darrah/164513250262145?ref=ts for the latest news on Cody. You can also follow him on Twitter @CodyDarrah.