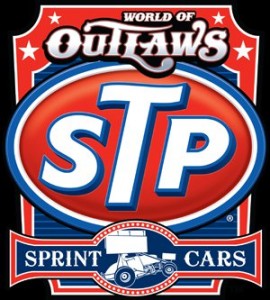 From Shawn Miller
Chico, CA — (March 13, 2013) — Silver Dollar Speedway is a demanding race track. It takes precision, skill, experience and sometimes, cojones.
The World of Outlaws STP Sprint Car Series will kick off the second half of its spring swing throughout the West at the high-banked, quarter mile on Saturday, March 23, for the Mini Gold Cup.
"Chico is a pretty challenging place," Chad Kemenah said. "You never know what you're going to get. I don't think you ever go there two days in a row and see the same thing. That place there, you leave there in a good mood or you leave there just mad at the world."
This is the first of three World of Outlaws STP Sprint Car Series races this season at the famed track, which hosts the 60th annual Gold Cup Race of Champions on Sept. 6-7.
"Chico, just going there, the environment, the fans support it very well so it always makes it fun to be there," Joey Saldana said. "And we have to be there for the Gold Cup later on so it's nice to go there and get some ideas for when you go back."
The spring race also marks the 35th consecutive season that Silver Dollar Speedway has hosted a World of Outlaws STP Sprint Car Series event. Donny Schatz claimed last season's Mini Gold Cup and a preliminary night of the Gold Cup Race of Champions along with Californian Sean Becker. Californian and NASCAR driver Kyle Larson won his second straight Gold Cup Race of Champions title.
Tickets can be ordered online by clicking WorldofOutlaws.com/tickets or by calling 877-395-8606.