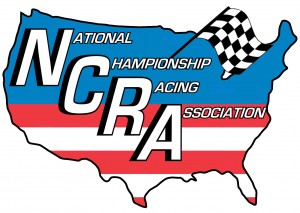 From NCRA
Park City, KS – (April 22, 2013) – Race number two on the 2013 race schedule for the "winged warriors" of the National Championship Racing Association of Park City, Kansas presented by Precise Racing Products 360 sprint car division is set to take place this coming Saturday night, April 27th, at 81 Speedway in Park City.
Leading the point standings after his victory in the $5000 to win season opener and not expected to be in the field this coming weekend is Jason Johnson of Eunice, Louisiana. Don Droud, Jr., Seth Bergman, Mike Peters and Danny Wood round out the top five in the point standings with Johnny Herrera, Jeremy Campbell, Josh Hodges, Lucas Wolfe and Dustin Morgan round out positions six through tenth.
This event will be the second of four scheduled appearances at 81 Speedway and will pay the standard $2000 to win, $300 to start for the nights feature finale.
Tour regulars expected include the above mentioned Peters and Campbell as well as three-time and defending tour champion C.J. Johnson, Jason Martin, J.D. Johnson, Kirby Robe, Luke Cranston, Jon Freeman, Jeff Stasa, Taylor Velasquez, Ty Williams and Jake Martens. Close to thirty cars are expected.
Gates open at 5:00 PM with racing action set for a 7:00 PM start time.
81 Speedway is located north of Wichita on I-135 to exit 16, then .7 mile west on 77th St. in Park City. For more race and ticket information contact the 81 Speedway office (316) 755-1781.
Since 1971 the NCRA has sanctioned dirt track races across the Great Plains with the series currently sanctioning five other divisions. They include modifieds, southern sport modifieds, late models, 360 sprint cars, 305 sprint cars and new mod lites. The 2013 season for the National Championship Racing Association is the 43rd anniversary season with races scheduled at sixteen different race tracks across Kansas, Nebraska, Oklahoma, Texas and Missouri.
2013 Current NCRA 360 Sprint Point Standings:
1) Jason Johnson, 300, 2) Don Droud, Jr. 295, 3) Seth Bergman 290, 4) Mike Peters 280, 5) Danny Wood 275, 6) Johnny Herrera 270, 7) Jeremy Campbell, Joshua Hodges, Lucas Wolfe, Dustin Morgan 260.
2013 NCRA 360 Sprint Schedule:
March 30     81 Speedway/Park City, Kansas     Jason Johnson                                                     
April 27        81 Speedway/Park City, Kansas
May 24        RPM Speedway/Hays, Kansas
June 16        81 Speedway/Park City, Kansas
June 4          Great American Dirt Track/Jetmore, Kansas
July 13          Kansas State Fairgrounds/Hutchinson, Kansas
Aug 17          Mid-Nebraska Speedway/Doniphan, Nebraska
Sept 1           Belleville High Banks/Belleville, Kansas
Sept 7           Junction Motor Speedway/McCool, Nebraska
Sept 8           Eagle Raceway/Eagle, Nebraska
Sept 28         Kansas State Fairgrounds/Hutchinson, Kansas
Sept 29         81 Speedway/Park City, Kansas