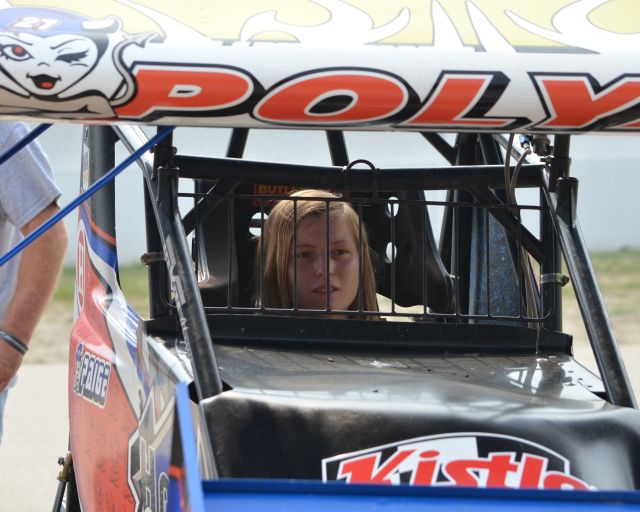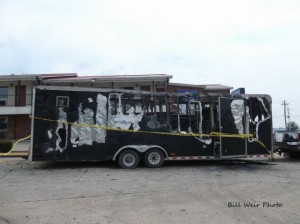 Celina, OH — (June 24, 2013) — Officials investigating the fire that destroyed Paige Polyak's race team early Sunday morning in a motel parking lot in Celina, Ohio believe arson was the cause of the fire.
Polyak team member and publicist Duane Hancock said the team with help from crew members and friends moved the remnants of the trailer and contents back to the family's home in Tiffin, Ohio.
"The first was so hot it melted the radiator in the sprint car," said Hancock.   "The races had been over for several hours and we had gone to the car wash, so there was nothing hot in the trailer.  The police told us that some of the evidence found indicates someone started the fire on purpose."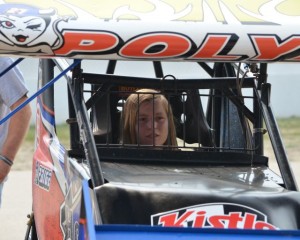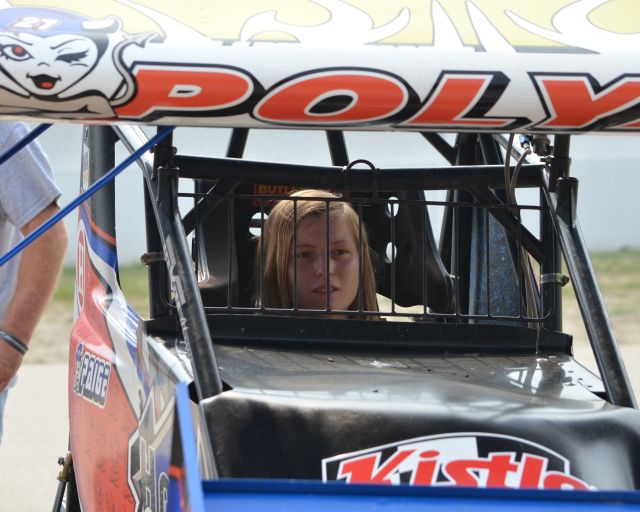 Polyak's team had just competed in the second leg of Ohio Sprint Speedweek on Saturday night at Eldora Speedway.  Hancock indicated the team had just completed the cleanup of the car and equipment at a car wash, and returned from getting supplies at Wal-Mart before going to their motel in Celina.  The team was awoken by a phone call from the front desk about the fire.  As of now the team does not have the resources to rebuild the operation.  The investigation into the fire is still ongoing.
"It's heartbreaking because the family has worked so hard to get Paige to this point," said Hancock.