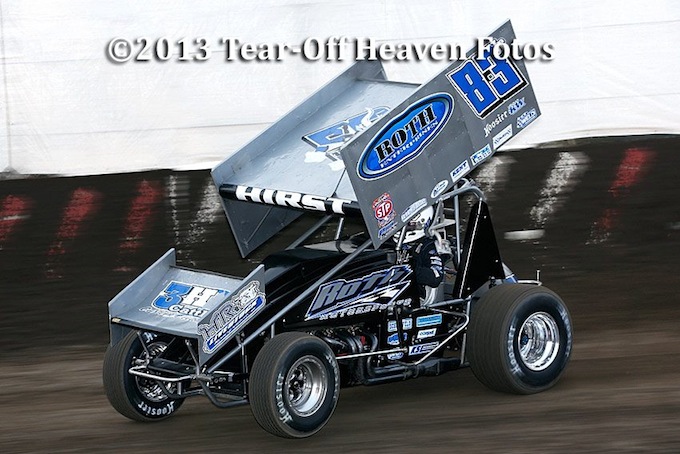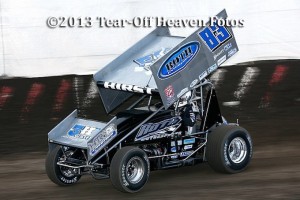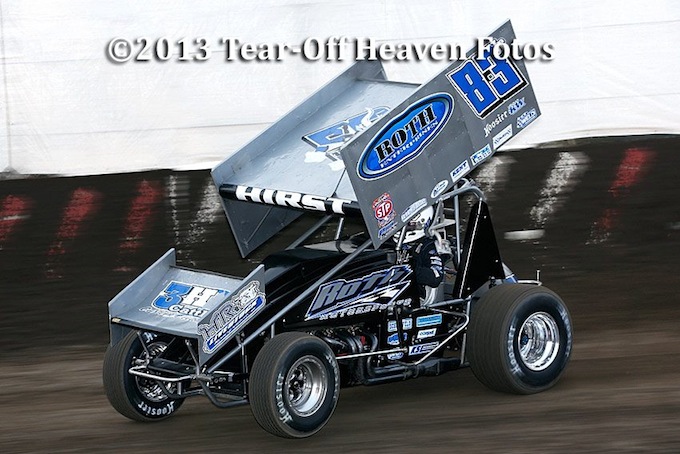 From Peterson Media
Occasionally in racing, nights happen that you want to forget as quickly as possible. For Kyle Hirst, Saturday was one of those night's, as a pair of self inflicted spins gave him a 13th place finish at the Placerville Speedway.
"I haven't had a night quite like that since I was a rookie," he said. "I have to apologize to my guys for that, and thank them for working so hard on such a miserably hot day."
The night as a whole was a rough one, as KH timed the Roth Enterprises/HR Livestock Transportation/3H Cattle entry in a dismal 20th quick.
Scoring a fifth place finish in his heat, Hirst lined up for the 30-lap feature event in the 10th row.
The race got off to a decent start for the Sacramento, CA driver as he was up to the 13th spot when the first caution flew on lap six.
The next 10-laps Hirst was able to work his way up inside the top-10 when he lost the handle in turns one and tow, and contact ensued with a pair of cars, and Hirst had his front end collapsed.
Making repairs to the car, Hirst was able to restart, after another caution waived with no laps complete.
Working around the speedway, Hirst was able to get back inside the top-10 in five-laps, when he lost the handle again in the same spot, and was done for the night.
"There is no worse feeling in racing than spinning out on your own, and collecting other cars," he said. "I hate that it happened, but we will move on to the fourth, and hopefully get rolling again."
Hirst was credited with a 13th place finish, and took over the KWS points lead.
Kyle and his Roth Motorsports team would like to thank Roth Enterprises, HR Livestock Transportation, 3H Cattle, Mobil1, FK Rod Ends, Weld Wheels, Brown and Miller Racing Solutions, Kent Performance Center, Kaeding Performance, and Astro Titanium for their support.
2013 ROTH MOTORSPORTS BY THE NUMBERS: Starts-29, Wins-1, Top 5's-12, Top-10's-18
2013 BY THE NUMBERS: Starts-43, Wins-2, Top 5's-17, Top 10's-28
ON TAP: Hirst and his Roth Motorsports team will now head to the Placerville Speedway on Thursday night to take part in the Tiner Family Classic, before resuming KWS action this weekend in Fernley, NV.
STAY CONNECTED: Stay connected with the Roth Motorsports team by visiting www.rothmotorsports83.com. You can also follow Kyle on Twitter @KyleHirstRacing.