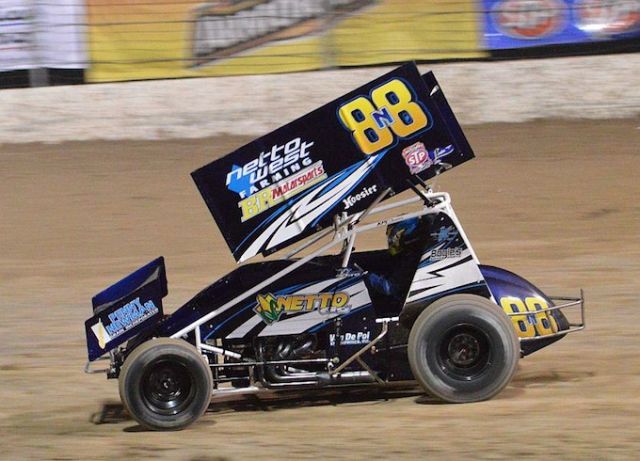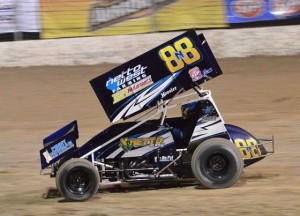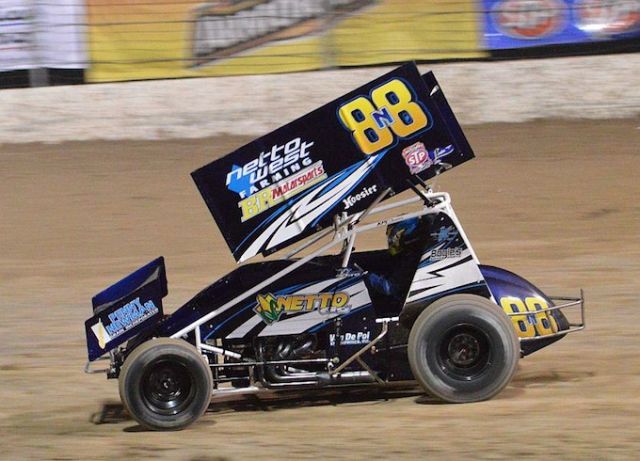 From Peterson Media
Friday night, DJ Netto and his team were in action against the Taco Bravo 360ci Series at the Ocean Speedway in Watsonville, CA, where the youngster charged from the rear of the field to score a sixth place finish.
Timing in 10th quick in Watsonville, CA, Netto went on to pick up a heat race win after an exciting battle with Bud Kaeding and Shane Golobic.
Starting 10th in the feature event, Netto had a rough start, as the car behind him climbed over his left-rear tire, and broke his shock, and he was forced to the work area.
Starting at the tail-end of the field, the Hanford, CA driver showed patience as he raced his way back up inside the top-ten.
As the race wore on, the track began to slick off, and Netto began to fight a very loose car.
Hanging on for the final 10-laps, Netto salvaged his night, and score a sixth place finish.
"We missed it in qualifying, and didn't have the right gear in," he said. "Our heat race was fun battling with Shane Golobic, and Bud Kaeding, and then we had some bad luck when the race got underway. Someone tried to win it on the first lap, and it hurt us, but we salvaged the night."
Saturday night, Netto headed to the Santa Maria Speedway in Nipomo, CA, and was greeted with a very light field of cars.
Starting fifth in the feature event, Netto was working on the third spot, when contact ensued, and he was knocked out of the race.
DJ and his Netto Racing team would like to thank Netto Agriculture, Penny Newman Grain, Bogies Auto Parts, and Vande Pol Enterprises for their support in 2013.
2013 BY THE NUMBERS: Starts-23, Wins-0, Top 5's-4, Top 10's-12
ON TAP: DJ and his Netto Motorsports will shed their win this weekend, as they will compete back at the Santa Maria Speedway on Saturday night.
STAY CONNECTED: Stay updated with DJ and his team by following him on twitter @DJNetto88.