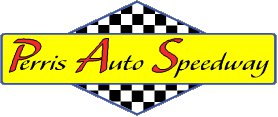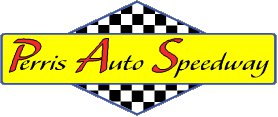 From Scott Daloisio
Perris, CA — (July 1, 2013)  — Good news for residents of the City of Perris!  All Perris residents will be admitted free to Perris Auto Speedway this Thursday, July 4th, for an afternoon of family fun and a night of exciting open wheel auto racing and the biggest and best fireworks show in Riverside County.  Spectator gates will open two hours earlier than normal at 3:00 PM and the first race will start at 6:30.
"The city of Perris is again the sponsor for this fun and exciting event," promoter Don Kazarian said on Monday.  "They are extending an offer of free admission to Perris residents.  All the residents have to do is show a valid driver's license or utility bill showing their Perris address and they will receive four free tickets.  It is a great for the residents as they will have a fun time and it is great for the racetrack as it introduces some new fans to the sport."
Once the gates open, there will be an on track autograph session from 3:15 to 4:15.  From 3:45 to 4:15 there will be games and contests for kids with the racers.  Included will be a watermelon eating contest, three-legged race and water balloon toss.  There will also be a poster design contest where kids 12 and under can create a poster to cheer on their favorite racer throughout the night.  A live band will also be on hand and playing from 3:15 to 6:00.
After the fun and games, racing will take over with the first heat slated for 6:30.  The USAC/CRA Sprint Cars, the most popular sprint car organization west of the Mississippi, will head the show and they will be joined The PAS Senior Sprints, PAS Young Gun Sprints and the California Lightning Sprint Cars.  Around 9:00 PM, the lights will be turned out and the nationally known PAS Sky Concert will light up the night sky.
Amsoil USAC/CRA Points
1. Damion Gardner – Concord, CA – 739
2. Nic Faas – Huntington Beach, CA – 688
3. Bud Kaeding – Campbell, CA – 564
4. Mike Spencer – Temecula, CA – 558
5. Matt Mitchell – Yorba Linda, CA – 467
6. Cody Williams – Yorba Linda, CA – 423
7. Austin Williams – Yorba Linda, CA – 415
8. Brody Roa – Buena Park, CA – 384
9. Ryan Bernal – Hollister, CA – 359
10. Richard Vander Weerd – Visalia, CA – 309
PAS Senior Sprints
1. Rick Hendrix – Palmdale, CA – 231
2. Bruce Douglass – Ventura, CA – 216
2. Ed Schawrz – Santa Fe Springs, CA – 210
4. Victor Davis – Simi Valley, CA – 198
5. Bob Alderman – Santa Ynez, CA – 168
6. Mike Collins – Lake Forest, CA – 162
7. Jesse DeNome – San Diego, CA – 153
8. Bill Badger – Santa Clarita, CA – 132
9. Steve Brown – Corona, CA – 120
10. Tony Lima – Rowland Heights, CA – 108
PAS Young Gun Sprint Cars Presented by Sprint Car Driving Experience
1. Chancellor Tiscareno – Murrieta, CA – 156
2. Mitch Collins – Lake Forrest, CA – 150
3. Logan Williams – Yorba Linda, CA – 117
4. Trent Williams – Victorville, CA – 111
5. Tye Mihocko – Phoenix, AZ – 60
5. A.J. Bender – Ramona, CA – 60
For more information call The PAS at: (951) 940-0134.
Camping for all events at The PAS is available for $25.00 per night.  The campground will open at noon on Friday.  Tailgating in the spectator parking lot will begin at 1:00 PM for all PAS events as well.
The entire 2013 PAS schedule is listed at the end of this release.
Perris Auto Speedway wants to thank its corporate sponsors for the 2012 season. 1-800LoanMart, 777 Racecars, Aaron's, Ahern Rentals, All Coast Construction, Amsoil, Ayers Hotel and Spa, Budweiser, CamGuard, Champion Towing, City of Perris, Comfort Inn, Day Construction, Daytona Boat & RV Storage, Edelbrok, Frazee Paint, HD Industries, Hoosier Tires, K&N Engineering, McMahon's RV, OneDirt.com, P.I.P.E., Pepsi-Cola, Pick-A-Part Auto Salvage, Prolong Super Lubricants, Running Waters Hospice, Scott Sales, Snap-on, Soboba Casino, Sprint Car Driving Experience, Square H, Swedish Speed, Temecula Valley Pipe & Supply, Trench Shoring, US Foods, Valley Auto Salvage, White Nuckl USA and Zanzabuku Sports Lounge.
To keep up with all of the latest Perris Auto Speedway news, photos, gossip and receive special offers, sign up at The PAS Facebook site at:  http://www.facebook.com/home.php – !/pages/Perris-Auto-Speedway/11387679868
You can also keep up with the latest news and receive special offers from The PAS Twitter site:  http://twitter.com/perrisautospdwy.
Video and DVD productions of all racing events at Perris Auto Speedway are available from Loudpedal Productions. For more information on these productions you can contact them by calling (805) 844-3854, E-mailing mailto:trtruex@gmail.com or you can visit the web site http://www.loudpedalvideo.com/
Fans can participate for free in The PAS 2013 Fantasy League at: http://www.shorttrackin.com/.  There are separate divisions for the Amsoil USAC/CRA Sprint Cars and the Amsoil OilTwins.com PASSCAR classes of the LoanMart Street Stocks, Pick-A-Part American Factory Stocks and the Modifieds.  Players can compete in as many divisions as they like.  The winner of the USAC/CRA game will win a 20-lap ($240.00 value) driving session on the famous PAS half-mile clay oval courtesy of the Sprint Car Driving Experience.  The winner of the Modified group will take receive a $50.00 gift certificate for Amsoil products from The Oil Twins.  More prizes will be announced as they come in.
Perris Auto Speedway is located on the Lake Perris Fairgrounds (home of October's Southern California Fair), approximately one hour east of Los Angeles and one hour North of San Diego. To get to the track, take the 215 freeway, exit on the Ramona Expressway and go three miles east to the fairgrounds.