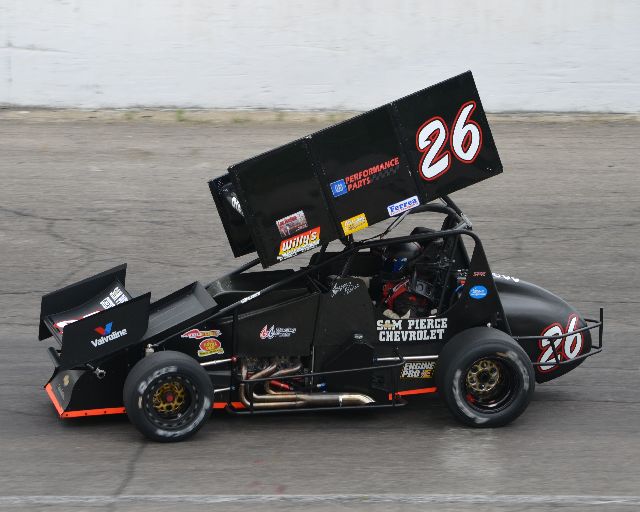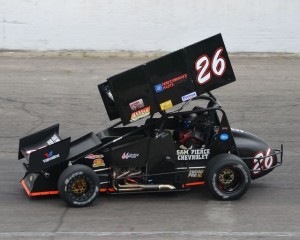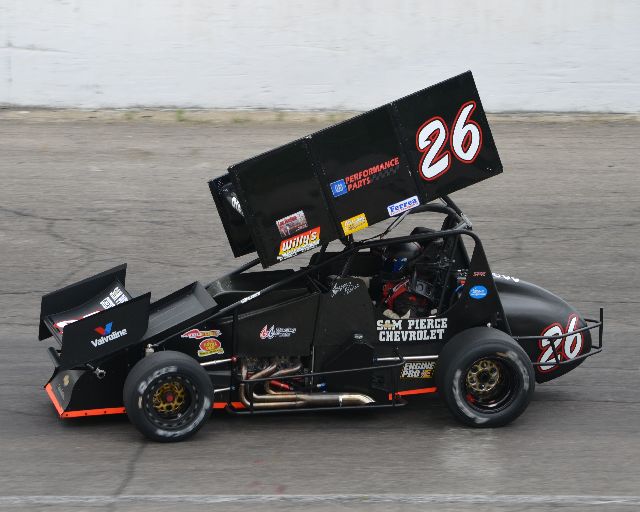 From Must See Racing
Holly. MI – July 15, 2013 – Must See Racing officials today announced that BIOBASED.US has put up a five-hundred dollar bonus if a new track record can be established when the TRUFUEL Must See Racing Xtreme Sprint Series (MSRXSS) visits Kil-Kare Raceway Friday July 19.
The MSRXSS will be making its first-ever appearance to the Xenia. OH 3/8 mile NASCAR sanctioned facility. Zach Gibson's track record of 11.106 seconds, set on July 18, 2008, will be on the line as Must See Racing teams attempt to lower the existing time and pocket five-hundred dollars in the process.
Must See Racing will bring 410 c.i. sprint cars to Kil-Kare Raceway for the first time since 2001. A strong field of twenty-five drivers are currently entered for the July 19 event and includes: Jo Jo Helberg, Jacob Wilson, Jimmy McCune, Brian Gerster, Jerry Caryer, Davey Hamilton Jr.,Troy DeCaire, Jim Sheets, Mike Larrison, Jimmy Kite, Ryan Meyers, Brandon Whited, Kevin Blue, Tom Tolbert, Jeff Bloom, Darren Roberts, Ryan Gillenwater, Dave Baumgartner, Kody Swanson, Don Johnson, Brian Olson, Cody Gallogly, Dave Saxer, Zach Gibson, and Aaron Pierce.
Pierce is the winner of the most recent MSRXSS event that was contested July 3 at Auto City Speedway in Clio, MI. Pierce won the thrilling 50-lap feature after restarting on the tail after a lap 2 spin. Many on hand believe it may have arguably been the most exciting MSRXSS event to date.
2013 MUST SEE RACING XTREME SPRINT SERIES FEATURE WINNERS
FIVE FLAGS SPEEDWAY RYAN LITT
PENSACOLA, FLORIDA
MOBILE INTERNATIONAL SPEEDWAY JOJO HELBERG
MOBILE, ALABAMA
WINCHESTER SPEEDWAY JOJO HELBERG
WINCHESTER, INDIANA
ANDERSON, SPEEDWAY JACOB, WILSON
ANDERSON, INDIANA
PAY LESS LITTLE 500
ANDERSON, SPEEDWAY JACOB, WILSON
ANDERSON, INDIANA
AUTO CITY SPEEDWAY AARON PIERCE
CLIO, MICHIGAN
For more info on this event please visit www.mustseeracing.com or www.kilkare.com