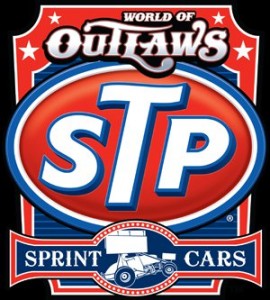 From Sam Martin
Pevely, MO — (August 2, 2013) — Rain has forced World of Outlaws STP Sprint Car Series and Federated Auto Parts Raceway at I-55 officials to cancel Friday night's scheduled event. A strong shower drenched the track starting just before 6 p.m. and continuing strong showers prevent the track from being prepped for racing action.
Saturday's monstrous 55-lap Ironman event remains on schedule, with pits opening at noon and grandstands at 3 p.m. as Craig Dollansky aims to win the event for an unprecedented three times in a row.
The Friday night event will not be rescheduled, but tickets purchased can be used towards the purchase of a ticket for Saturday night's Federated Auto Parts Ironman 55 or towards the purchase of tickets for another event on the track. For more information on the rainout, please contact your point of purchase.
Daryn Pittman and Donny Schatz continue a mammoth battle atop the championship standings. Pittman is still in command, but Schatz's six victories in July have reduced his deficit to 79 points.
DIRTcar Sportsman and DIRTcar UMP Modifieds will race in support of Saturday night's 55-lap World of Outlaws STP Sprint Car Series event.