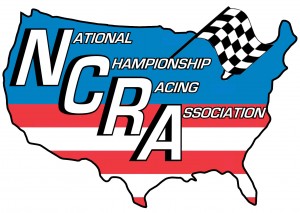 From David Smith, Jr.
Doniphan, NE – (August 17, 2013) – Don Droud, Jr. took advantage of race leader Jack Dover's misfortune to become the first repeat winner of the season as he won the National Championship Racing Association of Park City, Kansas presented by Precise Racing Products 360-ci sprint car feature Saturday night during the tours annual appearance at Mid-Nebraska Speedway in Doniphan, Nebraska. The event was a combined effort with the new Nebraska 360 sprint car series.
S&S Trailer Sales pole sitter Dover and Droud started on the front row for the twenty-five lap feature with Dover taking the lead as the green flag fell. Eighth starting Danny Lasoski would make his presence known during the mid race stages and would briefly take the lead before Dover regained the top position.
With just three laps to go Dover would come to a stop on the backstretch and enter the work area. He would later retire with a DNF.
Droud, aboard the familiar #1x Ochs Brothers MAP Inc./Heeke Farms/Ruff Bailey Cattle Company sponsored, Don Ott powered Schnee chassis would take over on the restart and would hold to claim the victory. Lasoski would settle for second while Billy Alley came home third. Three-time and defending tour champion C.J. Johnson picked off nine cars and came home fourth while Jordan Boston rounded out the top five.
It was a tough night for current point leader Mike Peters and runner up Danny Wood as both drivers failed to qualify out of their respective "B" features.
The five heat races for the forty car field were won by Adam Gullion, Gage Dorr, Jason Danley, Droud and Boston while Cody Ledger and Tyler Drueke won the two, twelve lap "B" features.
The tour will take a week off before making their annual Labor Day weekend appearance at the Belleville High Banks in Belleville, Kansas on Sunday night, September 1.
NCRA 360-ci Sprints
Mid-Nebraska Speedway/Doniphan, Nebraska
08/17/13
40 Cars
1st Heat: 1) Adam Gullion, 2) Wyatt Burks, 3) Danny Lasoski, 4) Cody Ledger, 5) Seth Brahmer, 6) Ryan Kitchen, 7) Danny Wood, 8) Tadd Holliman
2nd Heat: 1) Gage Dorr, 2) Jake Martens, 3) John Klabunde, 4) Tyler Drueke, 5) Trevor Grossenbacher, 6) Jeff Stasa, 7) Jeff Lowery, 8) Jason Medlock
3rd Heat: 1) Jason Danley, 2) Billy Alley, 3) Tige Jensen, 4) Frank Galusha, 5) Luke Cranston, 6) Mike Peters, 7) Josh Riggins, 8) Raymond Seeman
4th Heat: 1) Don Droud, Jr., 2) Randy Hibbs, 3) Ryan Roberts, 4) Jeremy Campbell, 5) Jon Freeman, 6) Jeff Carlson, 7) Rodney Droud, 8) Jason Brickmon
5th Heat: 1) Jordan Boston, 2) Jack Dover, 3) C.J. Johnson, 4) Mark Pace, 5) J.D. Johnson, 6) Rocky Blabunde, 7) Jason Becker, 8) Zack Davis
1st B Feature: 1) 35L Cody Ledger, 2) 13V Seth Brahmer, 3) 10c Jeremy Campbell, 4) 41P Jeff Carlson, 5) 71 Tige Jensen, 6) 14 Josh Riggins, 7) 21 Ryan Kitchen, 8) 45 Jeff Lowery, 9) 41 Jason Brickmon, 10) 05 Juston Medlock, 11) 20 Luke Cranston, 12) 98 J.D. Johnson, 13) 17b Jason Becker
2nd Heat: 1) 12 Tyler Drueke, 2) 2F Frank Galusha, 3) 81 Jon Freeman, 4) 51 Mike Peters, 5) 2 Rodney Droud, 6) 31 Mark Pace, 7) 91 Jeff Stasa, 8) 35 Trevor Grossenbacher, 9) 28 Rocky Klabunde, 10) 3Z Zack Davis, 11) 72 Raymond Seeman, 12) 19 Tadd Holliman, 13) 81w Danny Wood
A Feature: 1) 1x Don Droud, Jr., 2) 1m Danny Lasoski, 3) 3 Billy Alley, 4) e85 C.J. Johnson, 5) 24b Jordan Boston, 6) 48 Jake Martens, 7) 10c Jeremy Campbell, 8) 82 Jason Danley, 9) 12 Tyler Drueke, 10) 2a Randy Hibbs, 11) 35L Cody Ledger, 12) 13v Seth Brahmer, 13) 2F Frank Galusha, 14) 32 Adam Gullion, 15) 77 John Klabunde, 16) 11w Wyatt Burks, 17) 81 Jon Freeman, 18) 18 Ryan Roberts, 19) 17 Gage Dorr, 20) 53 Jack Dover
DARF members….Just an early reminder the DARF picnic is Saturday at Waynesfield Raceway Park, 3-5 and it is free food for members and non members are invited to join in for just $5 to eat. Gates open at 5 and 1/2 off grandstand admission for members for a full racing program.