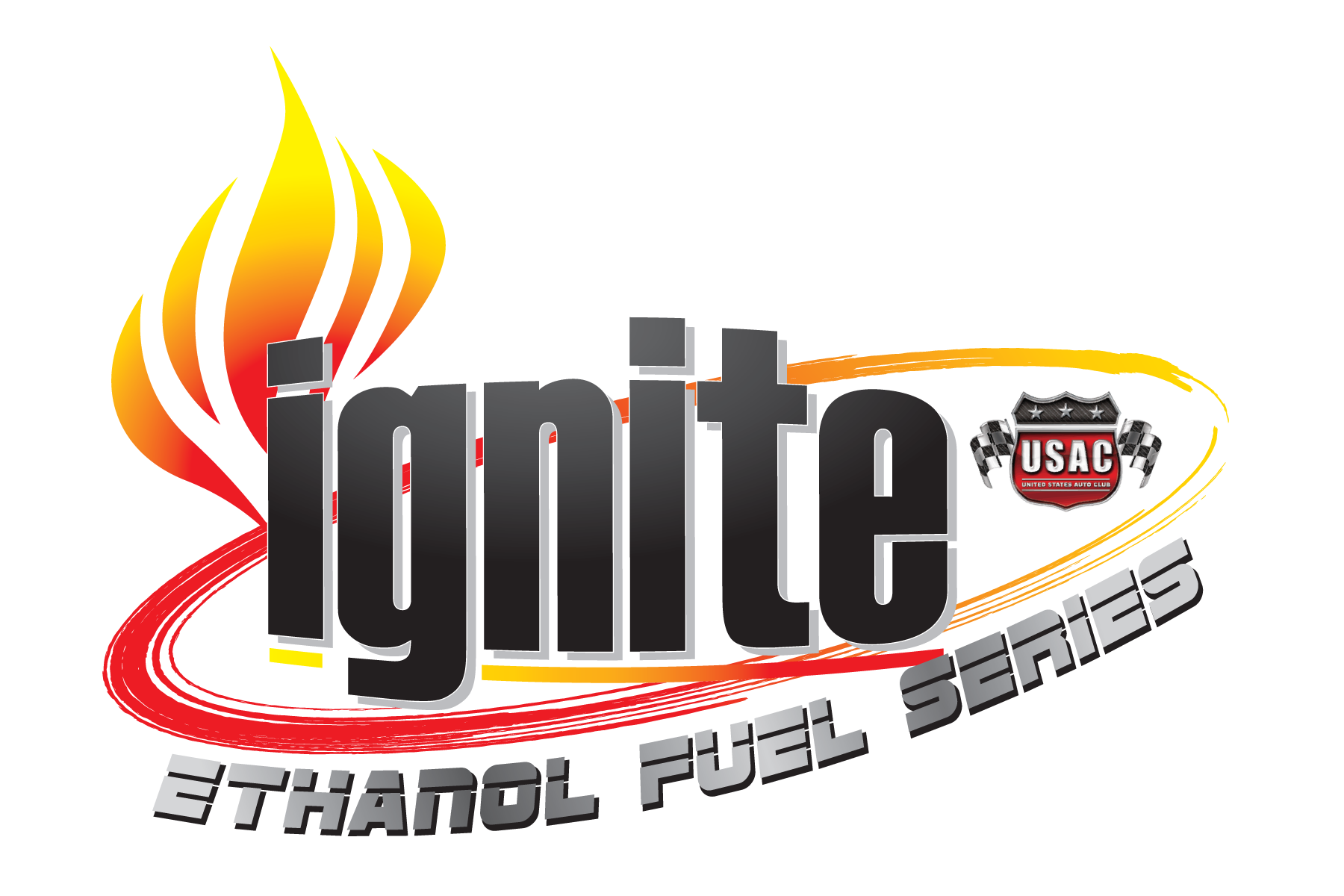 By Dick Jordan
Eastern, Midwest, Western and Washington USAC Ignite Midgets are all in action this week. The Eastern and Midwest contingent race Friday at Motordrome Speedway in Smithton, Pa. and Saturday at Lake Erie Speedway in North East, Pa. Neither Eastern/Midwest event carries series points and they are listed as "special events." Bryant Dawson stands atop the Western Pavement series, which competes Saturday night at the Las Vegas (Nev.) Motor Speedway Bullring. Grays Harbor Raceway in Elma, Wash. hosts Saturday night's Washington Dirt series race, led by points leader Chase Goetz.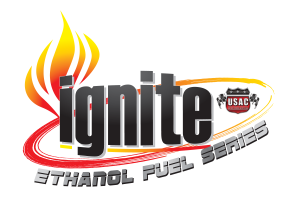 Patrick Bruns of Champaign, Ill. and Cooper Clouse of Ohio City, Ohio captured wins in last week's Midwest Dirt "Ignite Midget Week" races in Indiana and Illinois.
Bruns took Saturday night's 25-lap feature at Lincoln Park Speedway in Putnamville, Ind. after winning Friday night's 25-lapper at Gas City (Ind.) I-69 Speedway. He passed John Heydenreich on lap eight at Putnamville and led the final 18 laps to beat Heydenreich, Aaron Schuck, Adam Thomason and Gage Walker. Friday at Gas City saw his lead all 25 laps to beat Heydenreich, Walker, Mike Gass and Stratton Briggs.
Clouse won Sunday night's 20-lap "Ignite Midget Week" finale at Vermilion County Speedway in Danville, Ill. but John Heydenreich won the three-race series title after finishing second. Clouse led the first five laps, Heydenreich led the next six and Clouse led the last nine. Joey Greening, Walker and Aaron Schuck rounded out the "top-10" in Sunday's race.
Chase Goetz of Snohomish, Wash. returned to the top of the Washington Ignite podium Saturday night, winning the 25-lap Honda Ignite Washington Dirt Midget race at Skagit Speedway in Alger. He passed Garrett Thomas on lap 20 and led the final six laps to beat Tristin Thomas, Madison Hess, Michael Millard and Al Goldie. Goetz also won the ELMA Auto Racing Hall of Fame Fast Time Award. Tristin Thomas won the Speedmart Hard Charger and NWSprintcarhistory.com Rookie of the Race Awards.
Wally Pankratz of Orange, Calif. returned to a USAC victory lane Saturday night at Santa Maria (Calif.) Speedway, leading all 20 laps to win the Honda Ignite USAC Western Dirt Midget feature. Cory Elliott took second ahead of Jarid Blondel, Randi Pankratz and Brennan Rogers.
Eastern Ignite Midget races rained out this past week at Altamahaw, N.C. and Hickory, N.C. have been rescheduled for September 27 (Ace Speedway in Altamahaw) and September 28 (Hickory Motor Speedway).
2013 WESTERN HONDA IGNITE MIDGET POINTS: 1-Jarid Blondel-823, 2-Christine Breckenridge-695, 3-Cory Elliott-530, 4-Bryant Dawson-426, 5-Michael Fanelli-325, 6-Shawn Buckley-324, 7-Parker Colston-322, 8-Marc Jessop-270, 9-Wally Pankratz-267, 10-Marina Turner-252.
2013 WESTERN HONDA IGNITE DIRT MIDGET POINTS: 1-Cory Elliott-456, 2-Jarid Blondel-423, 3-Christine Breckenridge-356, 4-Parker Colston-322, 5-Wally Pankratz-267, 6-Clayton Ruston-222, 7-Brennan Rogers-164, 8-Randi Pankratz-114, 9-Ariel Biggs-112, 10-Michael Steele-100.
2013 WESTERN HONDA IGNITE PAVEMENT MIDGET POINTS: 1-Bryant Dawson-426, 2-Jarid Blondel-400, 3-Christine Breckenridge-339, 4-Michael Fanelli-325, 5-Shawn Buckley-324, 6-Cody Jessop-270, 7-Marina Turner-252, 8-George Blacker-197, 9-Ron Hazelton-142, 10-Jake Swanson-112.
2013 MIDWEST HONDA DIRT MIDGET POINTS: 1-Gage Walker-616, 2-Cooper Clouse-535, 3-Austin Nemire-485, 4-Stratton Briggs-467, 5-John Heydenreich-426, 6-Toby Alfrey-407, 7-Joey Greening-387, 8-Katlynn Leer-461, 9-Adam Thomason-256, 10-Emmy Gray-240.
2013 EASTERN HONDA MIDGET POINTS: 1-Chris Lamb-1,180, 2-Wil Raber-950, 3-Tyler Corriher-937, 4-Blaine Leydig-760, 5-Calvin Carroll-756, 6-Ryan Krachun-724, 7-Nikki Carroll-686, 8-Justin Whittall-684, 9-Billy Gaule-600, 10-Matt Lundstrom-442,
2013 WASHINGTON HONDA IGNITE DIRT MIDGET POINTS: 1-Chase Goetz-859, 2-Garrett Thomas-735, 3-Ariel Biggs-678, 4-Todd Hartman-463, 5-Dougie James-406, 6-Jeremy Miller-352, 7-Annika Johanson-331, 8-Tristin Thomas-311, 9-Robby Vaughn-310, 10-Madison Hess-304.
FINAL HONDA IGNITE USAC "DIRT MIDGET WEEK" POINTS: 1-Heydenreich-192, 2-Walker-175, 3-Clouse & Schuck-159, 5-Greening-151.