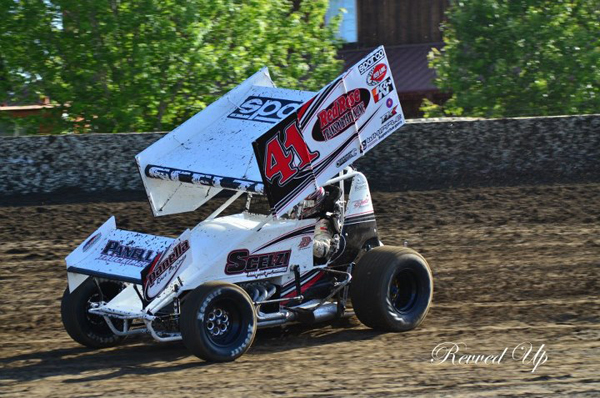 PETERSEN MEDIA
A high qualifying draw put Dominic Scelzi behind the eight-ball at the Johnny Key Classic on Saturday night, but the youngster got his elbows up the rest of the night at charged from his 22nd starting position to finish eighth earning the DDNi Hard Charger Award.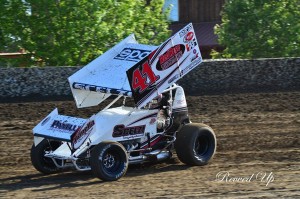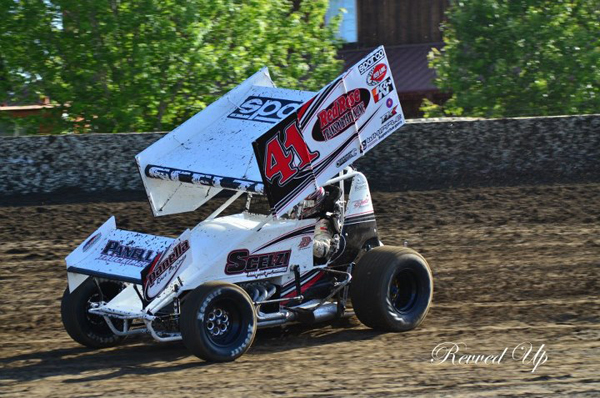 With 34 cars on hand looking to race their way into the feature event, Dominic Scelzi's night started off with a high draw, and he was the 31st car out to time in, and wound up 24th quickest.
Starting eighth in his 'B' Main, Scelzi was on the wheel, as he wasted no time working his SE Inc./Red Rose Transportation/Red Line Oil entry up to the third spot, where he would finish, and transfer into the 50-lap feature event.
Starting 22nd in the 24 car field, Scelzi had his work cut out for him, but he proved to be up to the challenge.
On a very racy track that continued to slick off lap after lap, Scelzi was able to work both the top and the bottom to near perfection as he carved his way up to the 14th spot during the first segment of the race.
Working the top, the Hanford, CA driver jumped the cushion and slipped back to the 17th spot, but rebounded to 16th when the red flag waived on the 24th lap, for the halfway point 'pit stop'.
Under the red, Scelzi's team went to work on the Panela Trucking/G and J Truck Sales/Kaeding Performance No. 41 machine and tightened him up a bit for the final 26 laps.
Starting 16th, Scelzi's adjustments were to his liking, as he continued his charge to the front.
Able to put his machine anywhere on the track, and have grip and speed, Scelzi was able to work inside the top-10 late in the race, as he crossed the stripe in the eighth spot when the dust settled.
"What a night," Scelzi said. "We went out late in time trials, and laid down an okay lap with how the track was, but my guys went work and gave me a great car the rest of the night. I just wish we had one more yellow because I think we could have picked up a few more spots, but to finish eighth form 22nd against that field was pretty cool."
2013 BY THE NUMBERS: Starts- 32, Wins-3, Top-5's-13, Top 10's-22
ON TAP: Scelzi will now take the weekend off in preparations from the Gold Cup Race of Champions in Chico, CA. Scelzi will be in action on Wednesday September 4th with the Civil War Series before taking on the World of Outlaws the 6th-8th.
STAY CONNECTED: Stay updated with Dominic by following him on twitter @DominicScelzi41, or by visiting his website at www.garyscelzi.com.