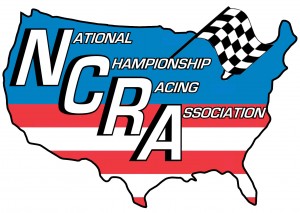 From David Smith, Jr.
Park City, KS – (August 28, 2013) – The National Championship Racing Association of Park City, Kansas presented by Precise Racing Products encourages all 360-ci sprint car drivers planning on competing in the annual "Nebraska Cup" at Eagle Raceway in Lincoln, Nebraska on Sunday night, September 3th to pre-register before Tuesday, September 3rd. The tour will be joined by the Speedway Motors ASCS Midwest Region and the Nebraska 360 sprint car series.
Pre-entering is free if post marked by the above mentioned September 3th date. Entries will be accepted after that date and at the time of event; however, entry fee for those drivers will be $50.
This will be the first time in the event's nineteen year history that the NCRA will take part in this annual event, which first took place back in 1984. When the NCRA and Nebraska 360 sprint series joined forces two weeks ago at Mid-Nebraska Speedway in Doniphan, 40 cars were pit side. Over forty drivers from throughout the Midwest are expected to compete for this $5000 to win, $300 to start "Nebraska Cup" championship finale.
To view registration form, which includes payout; rules and more race information go to http://www.eagleraceway.com/EagleRaceway/wp-content/uploads/2013/08/Entry-Form.pdf . ASCS and NCRA rules due apply.
Pit gates will open at 2:00 PM with racing scheduled to start at 6:30 PM. For more race information contact Eagle Raceway (402) 238-2595 or call the NCRA office (316) 755-1781.