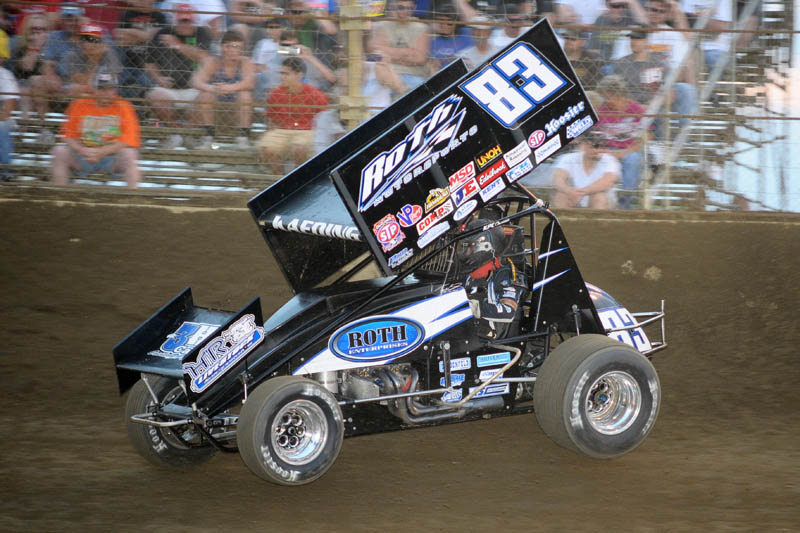 PETERSEN MEDIA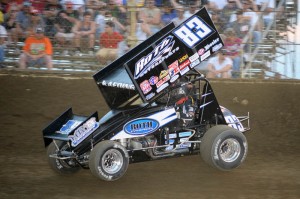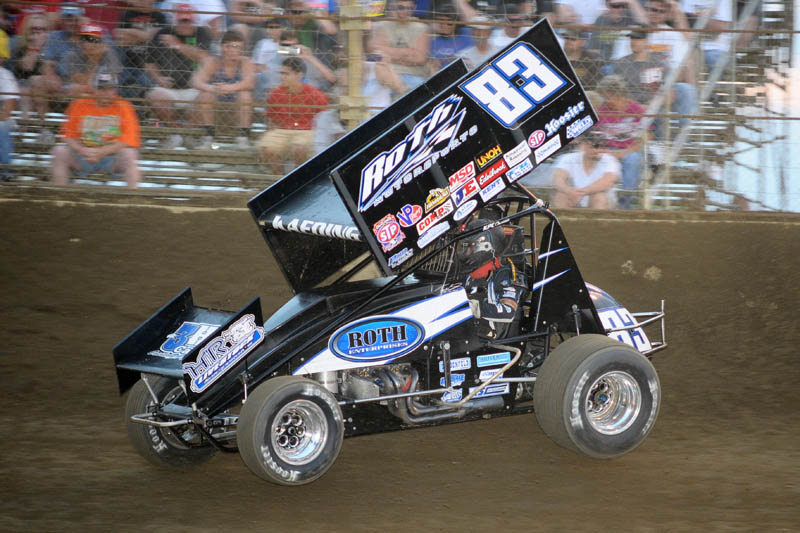 With the World of Outlaw 'Gold Rush Tour' coming to a close, the Roth Motorsports duo of Tim Kaeding and Kyle Hirst will now set their sites on the King of the West Series event this weekend in Fernley, NV, with a freshly formatted crew as the team has parted ways Kaeding's Crew Chief, Rob Hart.
"First and foremost our entire organization thanks Rob Hart for everything he has done for us since coming on board in June," team owner, Dennis Roth said. "We wish him nothing but the best in his future endeavors, and now our focus will be on capturing our third consecutive King of the West Championship, and continuing to win races."
Kyle Hirst ,and the California Roth Motorsports team, have been a potent combination on the West Coast this year as they have captured three KWS wins, and two 360 wins, and currently lead the King of the West standings with just five races remaining, starting with the event at the Reno Tahoe Fernley this weekend, a track that Hirst has ran well at to date with a win and a second place finish.
Coming off of a strong "Gold Rush Tour" with the World of Outlaws that included two victories and a third place finish, Tim Kaeding and the National team will be making their 2013 King of the West debut, and they are hopeful that with both teams in attendance, they can help Hirst and company reach their team goals.
Kaeding is no stranger to KWS competition as he won the series title in 2011, before splitting time with Hirst in 2012 to help Roth Motorsports achieve the team title.
Though no replacement has been named for Hart at this time, Roth Motorsports will have all hands on deck this weekend, as both teams will be gunning to strike it rich in the Silver State.
"We have a great group of people in place and between, Troy Welty, Brandon Hickman, John Sayne, 'Bucky',Michael Hellwig, and Eric Malies, and we are very confident we will be just fine for the next week or two," Roth said.
The  Roth Motorsports team would like to thank Roth Enterprises, HR Livestock Transportation, 3H Cattle,  Mobil1, FK Rod Ends, Weld Wheels, Brown and Miller Racing Solutions, Kent Performance, Kaeding Performance, and Astro Titanium for their support in 2013.
ON TAP: Both Roth Enterprises team will take on the King of the West Series this Saturday night in Fernley, NV.
STAY CONNECTED: Stay connected with Roth Motorsports by checking out their new website, www.rothmotorsports83.com.