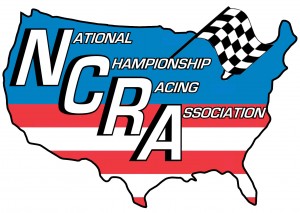 From David Smith, Jr.
Park City, KS – (September 15, 2013) – Officials and staff of the National Championship Racing Association of Park City, Kansas presented by Precise Racing Products have announced an increased payout for the next scheduled 360-ci sprint car event scheduled for 81 Speedway in Park City, set to take place on Saturday night, September 28th.
This event will pay $3000 to the night's feature finale winner and will be the next to last point race for the tour this 2013 race season.
The scheduled October 19th event during the tracks annual running of the "Wix Filters/Bumper to Bumper Fall Classic" will be the tours normal NCRA payout but will not be a point show. The final 2013 race for the tour is scheduled for Saturday night, October 26th.
C.J. Johnson of Quinter, Kansas is on a quest to become a three-peat tour champion and fourth career and holds a 125 point lead over former tour champion Jeremy Campbell. Jon Freeman, Jeff Stasa and Mike Peters round out the top five in the standings while J.D. Johnson, Wyatt Burks, Danny Wood, Marc Robe and Luke Cranston complete the top ten.
For more race information or inquires concerning the National Championship Racing Association 360-ci sprint car division or the other four sanctioned divisions contact the series (316) 755-1781 or check out their website www.racencra.com.