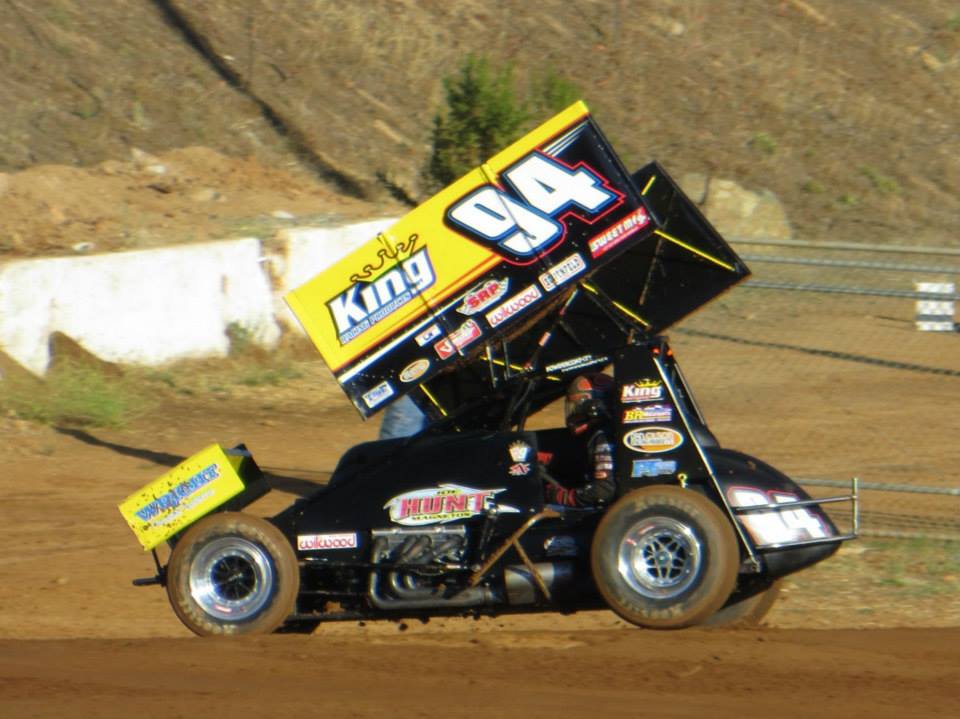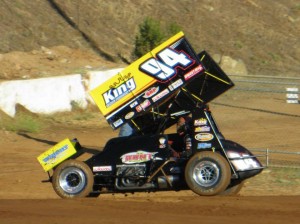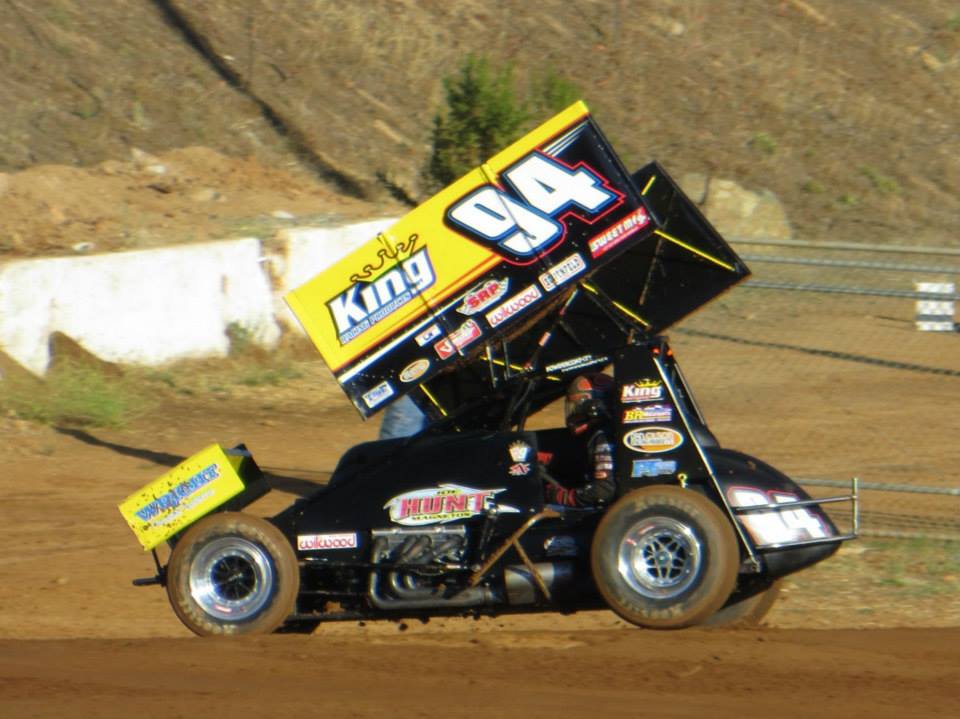 From Peterson Media
Steven Tiner's night with the Civl War Series at Petaluma on Saturday night went up in smoke as the Visalia, CA driver had engine woes while running inside the top-five with just six laps to go.
"We had a pretty strong night going up until we lost an engine," Tiner said. "It has just been one of those years."
With 33 cars on hand to take their shot at the black Petaluma gumbo, Tiner timed his BR Motorsports/King Racing Products/Elma Lanes backed No.94 in with the seventh fastest lap during time trials putting him in the third heat.
On an extremely heavy track, Tiner was unable to make the transfer from his heat, and found himself in the B main.
Starting in the second row, Tiner got out of shape on the first lap, and slipped back to the seventh spot, and out of a transfer spot.
Tiner was able to regroup, and work his way up to a third place finish, putting him in the feature, where he started in the 12th spot.
On a track that saw numerous drivers fight a tight racecar, Tiner was able to capitalize as he carved his way forward.
Getting up in the fourth spot, Tiner's night came to an abrupt halt with just six laps remaining as he lost and engine, and was credited with a DNF.
"It was a pretty sticky track, but we had a really good car, and worked up the fourth spot," he said. "We had some bad luck, and we missed out on a pretty good finish. We will be back in action this weekend, and hopefully score a win."
Steven and his Steven Tiner Racing team would like to thank BR Motorsports, King Racing Products, Elma Lanes, Larry Davis Farms, Wright Process Systems, Harvest Supply, Powder Coat-It, SRP, Wilwood, FSR, Dan Olson Race Products, Sander Engineering, Sweet Manufacturing, Good Ridge, Schoenfeld, Western Metal Company, and Roseville Precision for their support in 2013.
2013 BY THE NUMBERS: Races-38, Wins-0, Top 5's-19, Top 10's-24
ON TAP: Tiner will be in action on Saturday night with the Rebel Cup Series at the King's Speedway in Hanford, CA before taking on the Civil War Series at the Placerville Speedway on Saturday night.