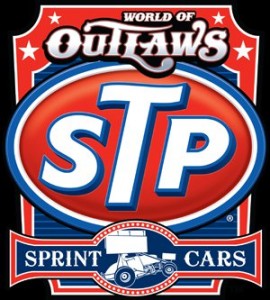 From Sam Martin
Mesquite, TX — (September 19, 2013) — The World of Outlaws STP Sprint Car Series is returning to the place where it all began, Devil's Bowl Speedway, with a weekend that immediately stands out as a must-see event on the 2014 schedule.
The Texas Outlaw Nationals will feature two complete shows and plenty of off-track activities for the fans on Friday, April 18, 2014, and Saturday, April 19, 2014, at the track where the series ran its first race on March 18, 1978. Some of the greatest sprint car drivers in history have competed on the Devil's Bowl banked half-mile dirt oval through the years, but "The Greatest Show on Dirt" last raced there on March 15, 2003.
"It's been a long time since the Outlaws raced where it all began, we're excited for their return," Devil's Bowl owner Lanny Edwards said. "This weekend is going to be big."
Devil's Bowl played a key role in the history of the series, and on Saturday, April 19, the World of Outlaws STP Sprint Car Series will honor its founder by awarding the first Ted Johnson Cup to the winner.
"Coming home to Devil's Bowl in Mesquite is exciting, and honoring Ted is also very important to us," said World of Outlaws CEO Brian Carter. "To race in Ted's honor at the site of his first World of Outlaws event will be a highly emotional night, for sure. The Texas Outlaw Nationals will be a huge homecoming for the World of Outlaws STP Sprint Cars and an event to remember."
Sammy Swindell earned 12 World of Outlaws STP Sprint Car Series wins at Devil's Bowl while Steve Kinser has 10 wins at the semi-banked half-mile oval in suburban Dallas. Swindell, Kinser and the rest of the Outlaws will battle the best of Texas and travelers from across the country in the richest race the state has ever seen. Saturday night's feature will pay $20,000 to the winner and $1,000 to start while Friday night's show will pay $8,000-to-win for a total weekend payout in excess of $100,000.
Reserved seating in advance will be available for this historic event. The entire front grandstand will be reserved assigned seating. A special fan bonus will allow access to the pits with a "Fan Pit Pass" available only with tickets purchased in advance.
Two-day reserved tickets are $69 and premium reserved tickets are $79, both include the free fan pit pass if purchased by March 15, 2014. Reserved two-day tickets for children ages 12-and-under are $30. Reserved camping sites will also be available immediately for $19.
Pit passes will be $35 each day for DIRTcar and Devil's Bowl Speedway members, $40 for non-members.
Rounding out the event will be the Blaine's Motor Supply USA Limited Modifieds on each night.
Tickets for the event will go on sale Friday, Sept. 20, at 9 a.m. Eastern by clicking www.WorldofOutlaws.com/tickets or calling 877-395-8606.
For more information on the Texas Outlaw Nationals, click www.WoOSprint.com or visit www.DevilsBowl.com.
Previous World of Outlaws STP Sprint Car Series winners at Devil's Bowl Speedway :
2003 – Tyler Walker on March 15
2002 – Joey Saldana on March 16
2001 – Craig Dollansky on March 10, Joey Saldana on Oct. 27
2000 – Danny Lasoski on March 11, Sammy Swindell on Oct. 28
1999 – Danny Lasoski on April 24, Sammy Swindell on April 24 (1998 Winter Nationals finale), Gary Wright on Oct. 15
1998 – Steve Kinser on March 21
1997 – Mark Kinser on March 22, Mark Kinser on Oct. 18
1996 – Steve Kinser on March 23, Mark Kinser on Oct. 19
1995 – Gary Wright on March 18, Stevie Smith on July 29, Gary Wright on Oct. 21
1994 – Andy Hillenburg on March 19, Steve Kinser on July 30, Sammy Swindell on Oct. 23
1993 – Steve Kinser on March 20, Gary Wright on July 31, Dave Blaney on Oct. 23
1992 – Stevie Smith on March 21, Sammy Swindell on June 13, Steve Kinser on Oct. 24
1988 – Dave Blaney on March 19, Steve Kinser on June 18
1987 – Sammy Swindell on March 15, Bobby Davis Jr., on June 20
1986 – Bobby Allen on March 9, Sammy Swindell on June 21
1985 – Steve Kinser on March 3, Sammy Swindell on June 21
1984 – Steve Kinser on March 4, Bobby Davis, Jr., on May 4, Jeff Swindell on June 22
1983 – Doug Wolfgang on April 22, Ron Shuman on June 24
1982 – Bobby Davis, Jr., on March 20, Steve Kinser on June 25
1981 – Danny Smith on March 14, Doug Wolfgang on March 21, Ron Shuman on June 26
1980 – Doug Wolfgang on March 15, Sammy Swindell on March 22, Sammy Swindell on June 27, Sammy Swindell on Sept. 13
1979 – Steve Kinser on March 31, Sammy Swindell on Sept. 8
1978 – Jimmy Boyd on March 18, Sammy Swindell on Sept. 16