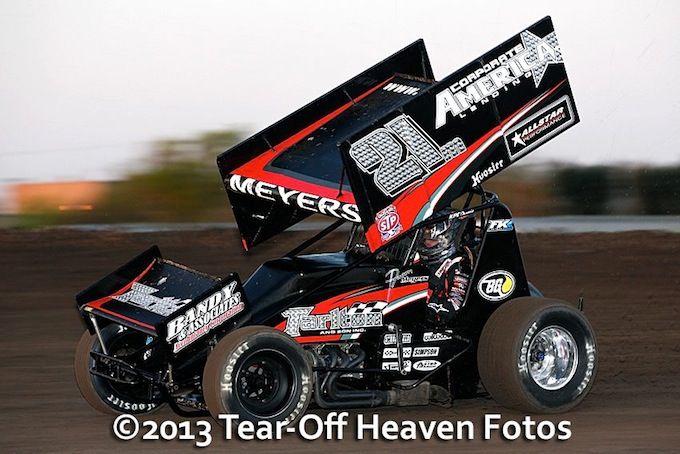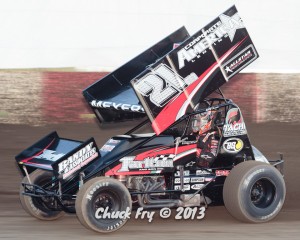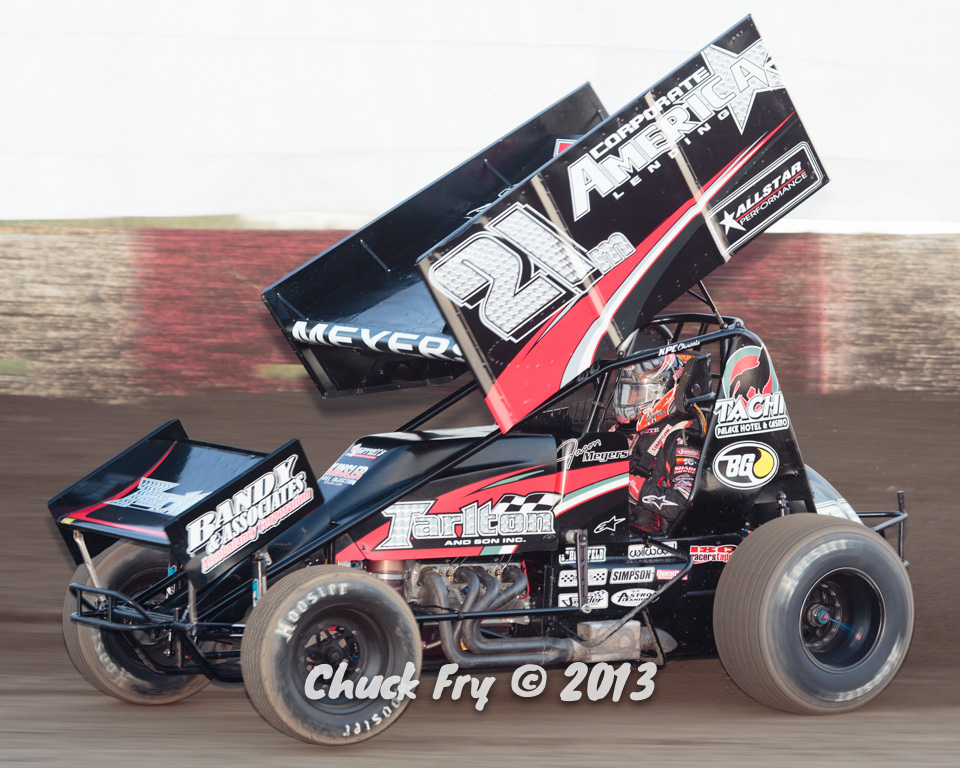 From Kelly Brown

Usually the number thirteen insinuates bad luck, but for Jason Meyers the 2013 season has been one where he has celebrated several victories close to home. After collecting his second Gold Cup Race of Champions title last month at Silver Dollar Speedway in Chico, Calif., the two-time World of Outlaws STP Sprint Car Series champion will be ending this season with a prominent name at a notable event. Meyers will be joining Kasey Kahne Racing in the Ollie's Bargain Outlet No. 49 for World Finals, November 7-9 at the Dirt Track at Charlotte in Concord, N.C.
"I am very excited to have the opportunity to work with the KKR group and to be back at Charlotte for an amazing event," Meyers said. "Kasey (Kahne) and I have talked about doing something together for some time now and it took until now for things to line up where it worked for everyone. Brad Sweet has a (NASCAR) Nationwide race that weekend so I will be filling in for him. Brad is a great young talent and David Fero and his team do a great job with the (No.) 49 team. I am excited to have the opportunity to work with a great group of competitors at an event that I have had a great amount of success at in the past."
The last time Meyers competed in the World Finals was in 2011, and he just had to show up to win his second World of Outlaws STP Sprint Car Series title, but he did more than just show up. He finished third on the first night of racing and eighth on the second night. The previous season, the native of Clovis, Calif., swept the event, winning both nights of action. In total, Meyers has four victories at the Dirt Track at Charlotte, nine top-five finishes, and the last time he finished outside of the top-10 was in May of 2007.
Prior to World Finals, Meyers will be returning to his No. 21m for Tarlton Racing for two noteworthy events in California. After scoring a Gold Cup victory for the team and another near-win with the King of the West Sprint Car Series at Thunderbowl Raceway in Tulare, before suffering a flat tire in the closing laps, the two-time World of Outlaws STP Sprint Car Series champion is ready for another challenge. First up will be the Cotton Classic at Hanford Speedway on October 12. Then on October 18-19, Meyers will be defending the Trophy Cup at Thunderbowl Raceway, which he won last year with Tarlton Racing.
"The two races in California will be a great warm-up for World Finals," shared Meyers. "Paul Baines has been doing a great job preparing the No. 21m for me and I cannot wait to get behind the wheel of it again. It has been great to be behind the wheel in 2013 and I am looking forward to doing even more racing in 2014."