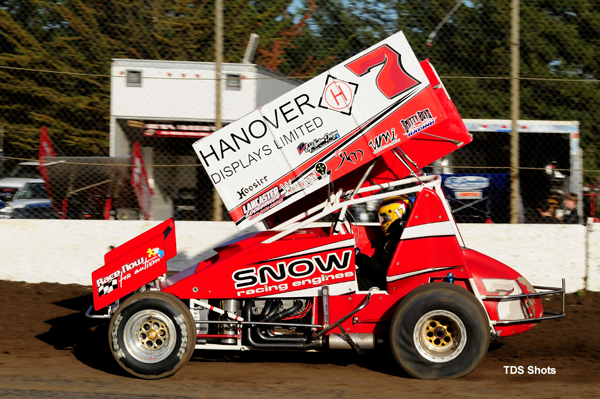 PETERSEN MEDIA
In action at both the Ocean Speedway and Petaluma Speedway over the weekend, Justin Sanders showed his consistency as he tallied fourth place finishes at both races.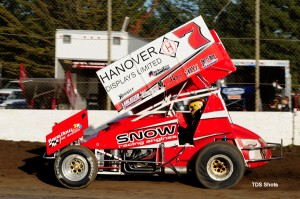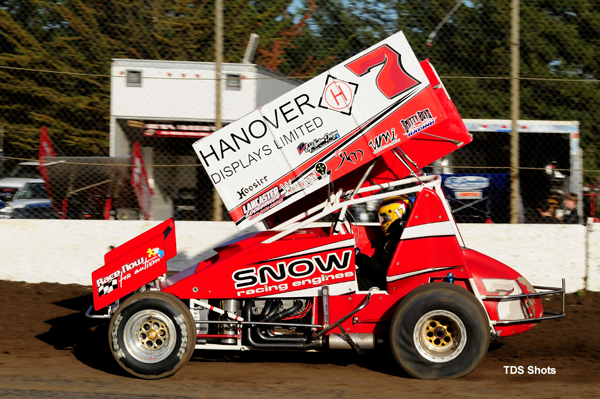 Hitting his home track, the Ocean Speedway, on Friday night aboard his own No. 17 machine, Sanders was 10th fastest against the 24 cars that were checked in for the season finale at the speedway.
Lining up on the pole for his heat race, Sanders took the green flag, and never looked back, as he motored away for the win over Andy Forsberg, putting him in the feature event, where he lined up in the 10th spot.
On the lightening fast track, Sanders flexed his muscle as he slowly worked his way to the front, on a track where passing was tough.
During along green flag run to start the race, Sanders had worked his way into the top five by the 22nd lap, when the red flag waived.
After a yellow a lap later, Sanders was able to jump into the fourth spot, where he would go on to finish.
Saturday night, Sanders climbed back aboard the Warrington No. 18 machine for the Adobe Cup at the Petaluma Speedway.
With 23 cars on hand for the open competition show, Sanders again timed in 10th fastest in qualifications.
Lining up ninth in the feature event, Sanders and the field were treated to an old school Petaluma track surface, that was sticky and tumble allowing drivers to show off their talents.
Running the thick cushion, Sanders bounced off of it several times as he worked his way into the lead pack, as quite the battle for the top spot ensued.
Racing with the likes of Andy Forsberg and Alyssa Geving, Sanders found himself in the fourth spot when the race concluded.
"It was a great weekend for us in both cars," Sanders said. "Both tracks were pretty heavy and tough to pass on, but we were able to move forward both times, and that's a good feeling. We will look to take some of our momentum into the this weekend."
ON TAP: Justin will be in action this weekend at the Trophy Cup on Friday and Saturday night aboard the Warrington No. 18 machine.
STAY CONNECTED: Stay connected with Justin Sanders by visiting his website, www.teamsandersmotorsports.com.