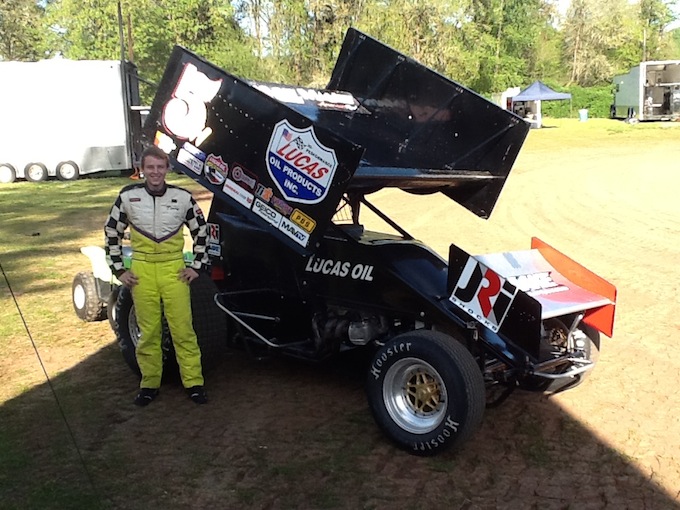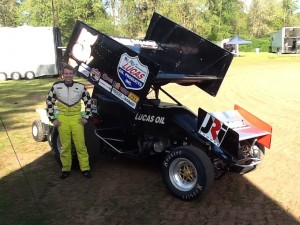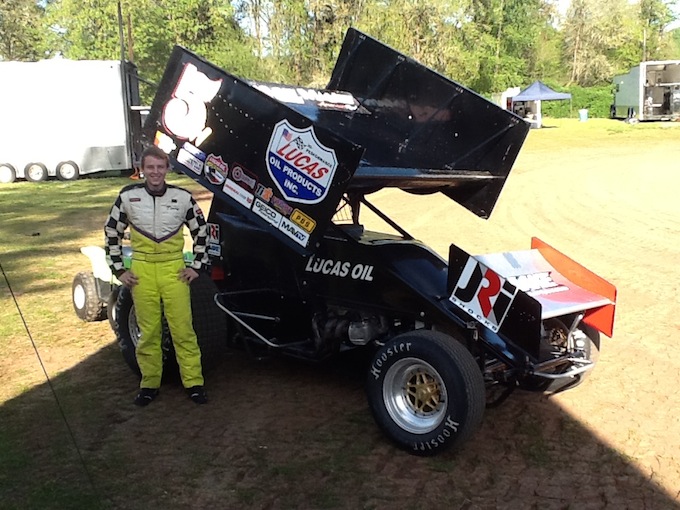 From Peterson Media
When the 2013 season comes to a close, Justyn Cox will step away from the Van Dyke Motorsports No. 5H as he plans on returning to school in the Spring, and learning about the family business.
"I have to thank Harley Van Dyke, and all of his sponsors, and supporters for the opportunity they gave me this year," Cox said.  "After not racing much in 2012, we really had a great year this year, and I wish the next driver and team all the best in 2014."
Though he is stepping out of the potent Van Dyke machine, Cox will still be behind the wheel of a racecar in 2014.
"Going back to school, and getting into the business our family runs, I can't travel too far to race, so I'm excited to race around California in 2014, and hopefully I can go after a Civil War title if it all works out," Cox said. "Last year we bought some equipment, and I'm excited to run a family team and have some fun."
With Van Dyke in 2013, Cox has ran 50 races, scoring three wins, including the Mel Hall Memorial, while finishing in the top-five 16 times, and tallying 24 top 10's.
Cox will be in action with Van Dyke this Saturday night at the Stockton Dirt track.
The Van Dyke Motorsports team would like to thank Lucas Oil,  K&N Products, JRI Shocks, Rodgers Racing Engines, K1 Safety Gear, JRD Endeavors, Sacramento Theatrical Lighting, Worton Designs, and College Cyclery for their support during the 2013 season.
2013 BY THE NUMBERS: Races-50, Wins-3, Top 5's-16, Top 10's-24
ON TAP: The Van Dyke Motorsports team will be in action on November 2nd at the Stockton Dirt Track.