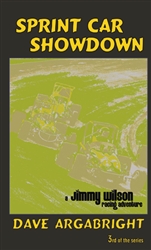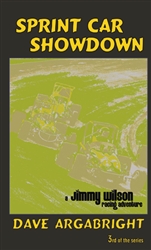 From American Scene Press
Sprint Car Showdown, the highly-anticipated third installment of the "Jimmy Wilson" series, is set for release this Friday, Dec. 13. Sprint Car Showdown continues the adventures of Jimmy Wilson and his cast of friends and rivals as found in the "Best of Times" series in Sprint Car & Midget Magazine.
The book follows on the heels of Sprint Car Salvation (2011) and Fast and Fearless (2012). The hardbound book retails for $24.95.
To learn more about Sprint Car Showdown click <HERE> or visit www.daveargabright.com.