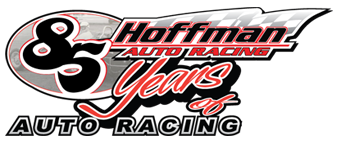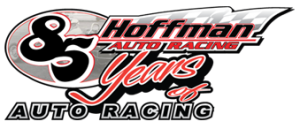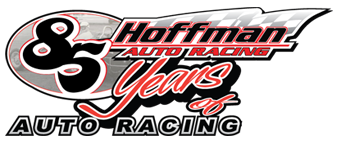 From Hoffman Auto Racing
Loveland, OH (January 11, 2014) — Hoffman Racing is announcing that Brady Bacon will return to the cockpit of the legendary Mean Green ,Lykins Oil , Triple X, Hoosier Tire Hoffman Racing  #69  in 2014 , to help the legendary Team celebrate  85 years of racing excellence. Brady  will drive the  HAR car for the USAC National Sprint Car  schedule.
" When my father founded Hoffman Racing in 1929 , he hoped the family racing tradition would continue and here we are 85 years later, with three generations of the family involved, still competitive and a championship contender.  We had a good first year with Brady and we are excited to compete for our 10th USAC National Sprint Car Championship with him in 2014"., said Richard Hoffman, owner and president of HAR.
" Brady and I have had a year experience  with this Triple X car and we made big strides.  We were fast every race and with a little more luck this year, we  will be knocking on the door for championship number 10", said Rob Hoffman, VP of Engineering Hoffman Racing.
Brady Bacon added "I am   extremely excited about our 2014 campaign. We  had  an  extremely strong Team at the end of 2013 and I hope we can build on that.  I know the whole Hoffman Team has been working  tirelessly throughout the off season to ensure we have the best equipment possible to compete for the USAC championship. "
Brady Bacon , from Broken Arrow Oklahoma, is a third generation driver. He started driving at age 5 in quarter midgets. At age 15 he started running  sprint cars and midgets as well. Towards the end of 2006 Brady signed a driver development contract  with Chip Ganassi. Brady began racing for Kasey Kahne's USAC Team in sprints and midgets in 2007.  In 2009 he began his winged sprint car career.  Brady took over  ownership of the winged and  non-winged 99 team in 2011.  He has been in the top 3 in points with the  ASCS tour since 2010.  He not only has excelled in racing but also academically.  Brady was a National Merit Scholar and Valedictorian of his class.
Mean Green Super Strength is an economical, powerful, multi-purposed cleaner and degreaser used to eliminate grease and grime.  Mean Green is a unique blend of biodegradable detergents, used to clean surfaces from the kitchen counter top to greasy engines parts in the garage. Find Mean Green at Wal-Mart, K-mart, Food Lion and Dollar Stores in your area.
Visit www.MeanGreenDegreaser.com for more information.
Highlights of the team's history include: -1929-1960 Gus campaigned Sprint Cars and Midgets, his drivers included Eddie Sachs, and Don Branson – 1964 Gus's son Richard became co-owner of the Team – 1973-1984 HAR fielded Indy Cars, including 7 Indy 500 starts – 1989 HAR won the first of 9 USAC National Sprint Car Championships with Rob Hoffman as the crew chief ('92,'93,'96,'97,'99,'02,'04,'08)
With 82 National Sprint Car wins and 9 National Championships, HAR has won more National races and championships than any other team in USAC sprint car history. HAR also has 7 Silver Crown wins for a total of 89 USAC National wins. In 2003 HAR was recognized for excellence by the Ohio State Senate and House of Representatives. HAR has finished in the top 3 in USAC National Sprint Car owners points 18 times since 1989.
Drivers from the past 84 years reads like a who's who of racing: Jeff Gordon, Tony Stewart, Tracy Hines, JJ Yeley, Kasey Kahne, Kenny Irwin Jr, Rich Vogler, Dave Darland, Johnny Parsons Jr., Tim Richmond, Jay Drake, Brian Tyler, Robbie Stanley, Eric Gordon, Steve Butler , Jerry Coons Jr. Ryan Newman, Dave Steele, George Snider, Tom Bigelow Shorty Templemen, Don Branson, Eddie Sachs, Bill Puterbaugh, Elmer George, Pancho Carter, Roger Ward, Andy Michener, Kyle Larson and Brady Bacon. In all approximately 131 drivers have competed in the Hoffman cars. Of those there are four father/son combinations , Dick and Dickie Gaines, Jim and Tracy Hines Kerry and Dave Norris, Clark and Shorty Templemen. Two brother combinations, Larry and Steve Cannon, Pancho Carter and Johnny Parsons Jr. HAR also had a stepgrandfather and stepgrandson combination of Elmer George and Ed Carpenter.