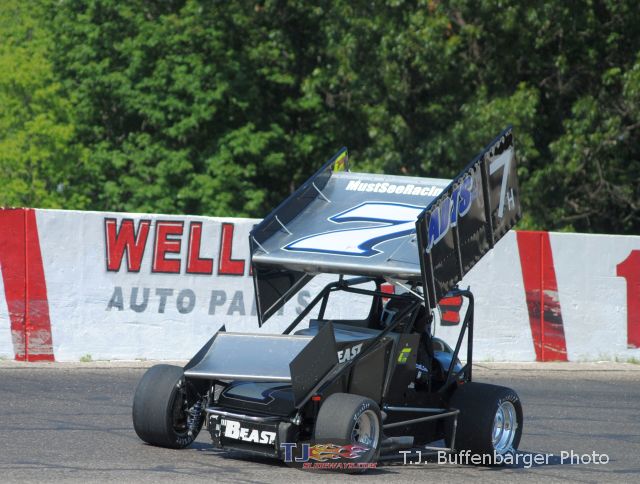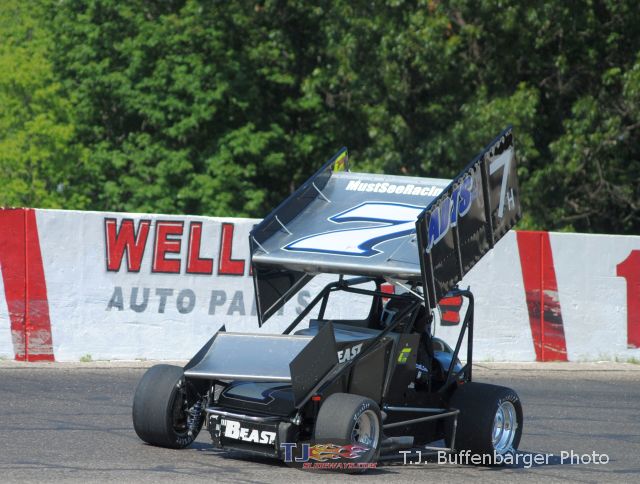 From Must See Racing
Holly, MI — (March 12, 2014) — The outstanding field of drivers from across the country and Canada for the 2014 Must See Racing Xtreme Sprint Series opener at Five Flags Speedway in Pensacola, Florida on Friday April 11 and Mobile International Speedway on Saturday April 12 continues to get stronger.
JoJo Helberg of Santa Rosa, California has announced he will be competing at the third annual Must See Racing "Southern Shoot Out". Helberg, the 2012 MSRXSS champion is currently leading the national power rating on pavementsprints.com and is widely recognized as one of the best sprint car drivers in the nation.
"The addition of JoJo to our already stellar roster of top shelf race teams is great news. Five Flags and Mobile International Speedways are fast first class facility's where the teams like
to compete and they really enjoy putting on a wheel to wheel display of speed for the enthusiastic race fans" said Jim Hanks president and founder of Must See Racing.
2013 MSRXSS champion Brian Gerster and JoJo Helberg put on a spectacular race to race battle last year in their quest to win the coveted MSRXSS championship with Gerster taking the honors at the last points race of the year. They will be challenged by one of the strongest fields to date at the event including Ryan Litt the 2013 Five Flags feature winner, Troy DeCaire, Aaron Pierce, Brian Olson, Brian Tyler, Jimmy McCune, Tim Cox, Todd Fayard, Dave Baumgartner, Jim Sheets, Kevin Blue, Tyler Underwood, Tyler Roahrig, Jeff Bloom, Jerry Caryer, Garrett Green, Ty DeCaire and Jacob Wilson the 2013 Must See Racing 60 and Pay Less Little 500 winner.
The teams have spent the off season carefully preparing their equipment and mentally getting ready for the 2014 championship chase. The teams are ready!! The fans are ready!! And round one of the season long championship battle will take place at the Five Flags and Mobile speed plants!!
Visit mustseeracing.com to see a profile of your favorite driver, event updates, news or for information about the 2014 MSRXSS schedule.
mustseeracing.com