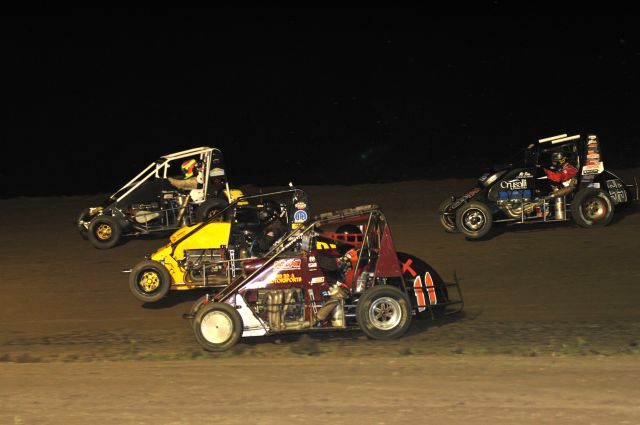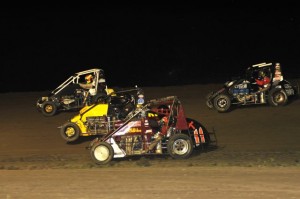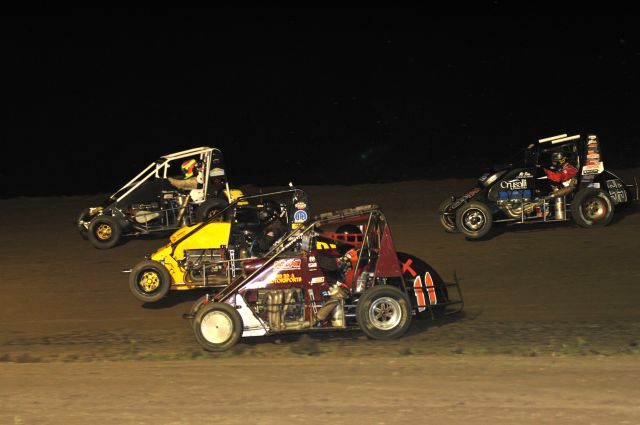 From Peterson Media
The previously announced Dash for the BCRA season-opener will now feature a total of $1000 on the line that will be broken up now as follows: $350 to the winner, $165 to second, $130 to third, $120 to fourth & fifth and $115 to sixth. Terry Tarditi of T&T Trucking is a past BCRA champion & has been a longtime supporter of the series.
The stipulation to be eligible for the T&T Trucking Dash is that to run it, the owner & driver must be a current BCRA Member. The top-6 fastest qualifiers will make up the dash and draw for starting spots. If a non-BCRA Member is among the top-six, then the next member up in the qualifying rundown will be awarded the spot.
It will be the second ever BCRA Midget event at the Stockton Dirt Track after last year's debut in April was claimed by Stockton's very own Jonathon Henry over Visalia's Greg Bragg and Sean Dodenhoff. Scott Pierovich & Taylor Simas rounded out the top-five in the main event that night.
Bakersfield's Shannon McQueen set the track record in qualifying at a time of 16.513. Midget racing is routinely some of the best & most exciting you'll see in any form of motorsports and fans should be in for a treat on Friday March 21. Information on the historic Bay Cities Racing Association (BCRA) can be found at
http://www.bcraracing.com/
Two-night adult General Admission tickets for the March 21 & 22 weekend are available for just $50 & two-night Reserved Grandstand tickets cost only $70. Single-night tickets & box seats are also available. Children prices are available in GA only. To purchase two-night package advance tickets log onto http://dirtcar.ticketforce.com/ordertickets.asp?p=447 or call (877) 395-8606.
The Friday March 21 opener will include Winged 360 Sprint Cars along with the BCRA Midgets, while Saturday's event showcases the "Greatest Show on Dirt" the World of Outlaws STP Sprint Car Series.
The front gate on Friday March 21 opens at 5pm with the first heat race scheduled go off just after 7pm. On Saturday March 22 the front gate will open at 4pm with the first heat also set to go green just after 7pm. A detailed list of start times can be found on the homepage of
www.stocktondirttrack.com
The Stockton Dirt Track is a lightning fast 3/8 mile clay oval and is located on the San Joaquin County Fairgrounds in Stockton, California. It is built inside a one-mile horse track and boasts one of the nicest dirt track facilities in the state. Camping will also be available during the weekend with a number of great spots for RV's and Campers on the fairgrounds. Camping reservations can be made by contacting
916-370-9417
.
The physical address for the Stockton Dirt Track is 1658 S Airport Way, Stockton, CA 95206. For information on the speedway visit http://www.stocktondirttrack.com/
Be sure and like the Stockton Dirt Track on Facebook at https://www.facebook.com/stocktondirt?fref=ts as well as follow us on Twitter at www.twitter.com/stocktondirt