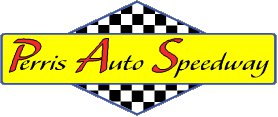 From Scott Daloisio
Perris, CA — (March 13, 2014)  —  For the second year in a row, the winner of the USAC/CRA portion of the Perris Auto Speedway fantasy league game will get to drive a real sprint car for 10-laps on the famous Riverside County Clay oval courtesy of The Sprint Car Driving Experience.  The game is free to play and interested parties can sign up at the following link now:  http://www.shorttrackin.com/
After signing up, which should take no longer than two minutes, players simply go in and choose their team.  They can make changes to their teams up to a few hours before each race.  Results of each race, points earned and the overall point standing are usually posted within 24-hours of the last checkered flag.  Signups for Saturday's season opening Sokola Shootout are open now and will remain open until 3:00 PM PST on race day.  Players can also signup free for the three PASSCAR divisions (Modifieds, Street Stocks and American Factory Stocks) that are part of this year's game.  Prizes for those three divisions are yet to be determined.
"What a fun way for someone to get the chance to drive a real sprint car," promoter Don Kazarian said.  "It is not a two-seater ride along – they actually het to drive a sprint car.  We want to thank Raymond Karr's shorttrackin.com for hosting the game for the second year in a row.  We also want to thank The Sprint Car Driving Experience for being a part of this for the second year in a row. They will supply the racecar, firesuit and helmet.  All the winner of the contest has to supply is their transportation to the track and the guts to stand on the gas."
ShortTrackin.com has been producing quality fan competition games since 1998.  For more information send Raymond Karr an E-mail at: contact@shorttrackin.com
For more information on The PAS call: (951) 940-0134.
Camping for all events at The PAS is available for $25.00 per night.  The campground will open at noon on Friday.  Tailgating in the spectator parking lot will begin at 1:00 PM for all PAS events as well.
Perris Auto Speedway wants to thank its corporate sponsors for the 2014 season. 1-800LoanMart, 777 Racecars, All Coast Construction, Amsoil, Ayers Hotel and Spa, BlueLine Rental, Budweiser, CamGuard, Champion Towing, City of Perris, Daytona Boat & RV Storage, Edelbrok, Engine Pro, HD Industries, Hoosier Tires, K&N Engineering, McMahon's RV, Pep Boys, P.I.P.E., Pepsi-Cola, Pick-A-Part Auto Salvage, Prolong Super Lubricants, Running Waters Hospice, Scott Sales, Shaver Racing Engines, Sprint Car Driving Experience, Square H, Swedish Speed, Trench Shoring, US Foods and Valley Auto Salvage.
To keep up with all of the latest Perris Auto Speedway news, photos, gossip and receive special offers, sign up at The PAS Facebook site at:  https://www.facebook.com/pages/Perris-Auto-Speedway/113876798686480?ref=hl
You can also keep up with the latest news and receive special offers from The PAS Twitter site: http://twitter.com/perrisautospdwy.
You can also keep up with the latest news and receive special offers from The PAS Twitter site:  http://twitter.com/perrisautospdwy.
Video and DVD productions of all racing events at Perris Auto Speedway are available from Loudpedal Productions. For more information on these productions you can contact them by calling (805) 844-3854, E-mailing mailto:trtruex@gmail.com or you can visit the web site http://www.loudpedalvideo.com/
Perris Auto Speedway is located on the Lake Perris Fairgrounds (home of October's Southern California Fair), approximately one hour east of Los Angeles and one hour North of San Diego. To get to the track, take the 215 freeway, exit on the Ramona Expressway and go three miles east to the fairgrounds.