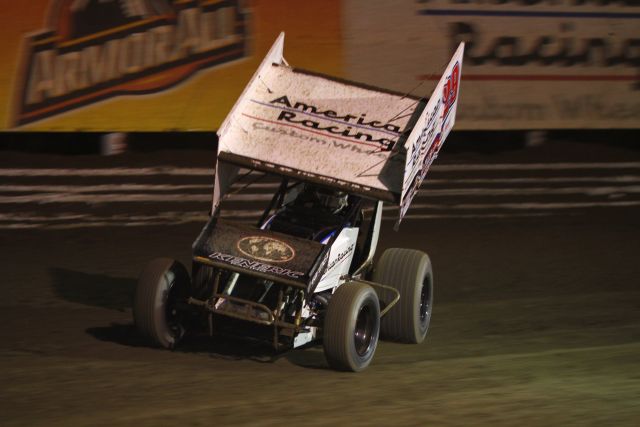 PETERSEN MEDIA
 Though he started mid-pack for both feature events over the weekend, Kerry Madsen turned in strong finishes as he continued his very strong, and consistent, 2014 season by way of his finishes of fourth and seventh place over the weekend with the World of Outlaws.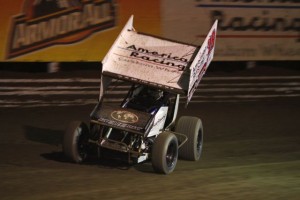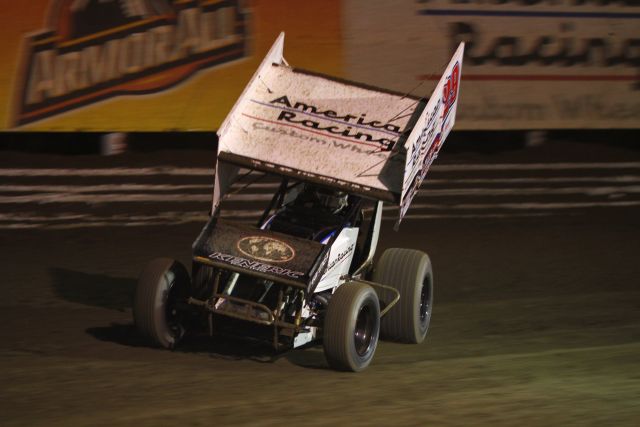 "It was another strong weekend for our Keneric Racing/American Racing team," Madsen said. "We did not time in well with the three heat format, but we continue to have a very fast racecar, and we were able to pass some cars and make some noise."
On a very rare, and narrow, Thunderbowl Speedway surface on Friday night, Madsen lined up 10th in the feature event, after winning his heat, and finishing 10th in the Dash.
Where most guys struggled to find the room to move forward, the St. Marys, NSW turned Knoxville, IA resident, was one of the few who was able make the high side work, as well as beat drivers to the bottom, as he grinded his way to a fourth place finish.
Saturday night saw a more typical Thunderbowl Speedway but, narrowly missing the heat-race invert, Madsen was able to transfer from the third row, but lined up for the feature event in the 13th spot.
With the track slick, and extremely racy, Madsen was able to make some swift moves to work his way inside the Top-10. With just a handful of laps remaining, Madsen was able to race his way past David Gravel to secure a seventh place finish.
"This team has really been clicking, and it is great to be a part of," Madsen said. "We are running well at some tracks that we have not in the past, so hopefully we can keep this up, and wind up in victory lane soon."
If fans would like to receive weekly releases directly to their inbox, please send an email to sales@petersenmediainc.com with Kerry Madsen in the subject field.
2014 BY THE NUMBERS: Starts-15, Wins-3, Top-5's- 7, Top 10's-10
ON TAP: Madsen and his Keneric Racing/American Racing team will be in action on Saturday night for the FVP Shootout at the Stockton Dirt Track in Stockton, CA.
STAY CONNECTED: Keep updated with Kerry Madsen, Keneric Racing, and American Racing in a variety of interactive ways-
American Racing
Facebook- www.facebook.com/amercanracingwheels
Instagram- @AmericanRacing
Twitter- @AmericanRacing
Keneric Racing
Facebook- www.facebook.com/KenericRacing
Twitter- @KenericRacing
Kerry Madsen
Facebook- http://www.facebook.com/pages/Official-Fan-Page-for-Kerry-Madsen/101145169933686
Twitter- @KMR29
AMERICAN RACING: American Racing is an iconic brand and a wheel industry leader in craftsmanship, engineering, innovation and performance. Founded in 1956 as a manufacturer of bespoke magnesium and aluminum racing wheels, its roots date back to the golden era of hot rodding. American Racing is a Wheel Pros brand. Wheel Pros products are sold worldwide in more than 20 countries on four continents and through a U.S. network of more than 25,000 authorized dealers. It is one of the world's largest suppliers of branded custom wheels, performance tires and related accessories for cars, SUVs and light trucks.