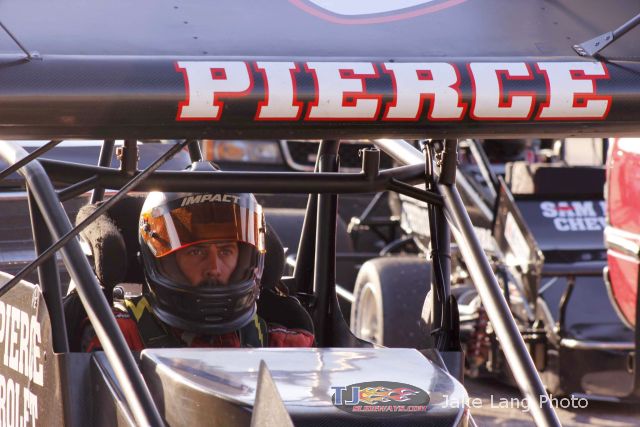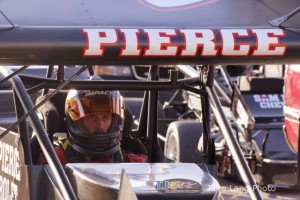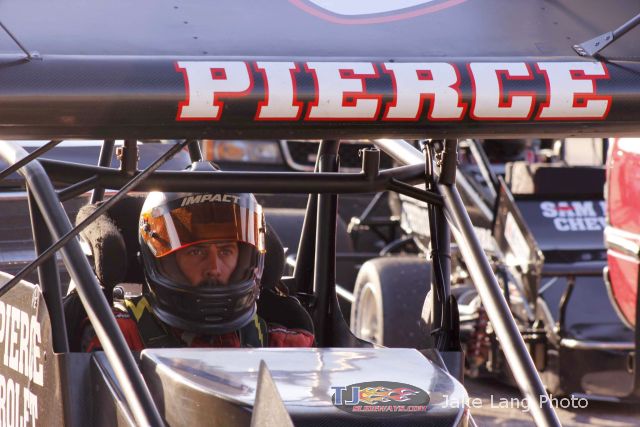 From David Sink
Holly, MI — (March 20, 2014) — When Aaron Pierce returns for the 3rd annual "Southern Shootout"in three weeks, he will have a different perspective than in previous years. The Must See Racing Xtreme Sprint Series (MSRXSS) will open the 2014 season at Five Flags Speedway in Pensacola, FL on April 11 and return to Mobile International Speedway the following evening.
A lot of positive things are happening with Aaron Pierce and his Sam Pierce Chevrolet Racing team. Pierce is fresh off a win at Citrus County Speedway in Inverness, FL on February 1st. Pierce put on an impressive drive coming from the tail of the field in thirty laps to win the non-winged asphalt sprint feature. Pierce then competed in an unsanctioned winged asphalt event at Pinellas Park, FL on March 1 in preparation for the Must See Racing season opener April 11-12.
Pierce has stayed busy this off-season with his participation in Florida as well as a handful of Karting events. "I'll race anything I can in the winter to stay sharp. I've enjoyed racing in Florida this winter. It was about having fun. The people treated me great and I met some new friends Joey Aguilar, Johnny Gilbertson, and George Rudolph. George helped me out a lot with all the stuff he did for me that I cant thank him enough. It was just a good time and I'm looking forward to going back down south next month.
Pierce hasn't always looked forward to the "Southern Shootout" as much as he is this year. Two years ago it was a trip he would just as soon forget. A week before the Must See opener, Pierce destroyed a car at Mobile International Speedway during practice and was forced to piece together a car for the following weekend. He then severely damaged his car during the opener at Five Flags Speedway the next weekend. "The first year we went to the Southern Shootout, it felt like we just pieced things togethe just to get by. We had our backup motor in our primary car. I just wasn't comfortable and we didn't have very good luck. Last year at Mobile, I spun early in the race. I had to come from the tail and got up to third. I was running the leader down. We were really, really good. Hopefully we can put it all together this year down there".
Pierce would like nothing more than to win a MSRXSS championship in 2014 but will concentrate on wins and let the championship play out as it may. "We're gonna do it one race at a time and see where we end up" explains Pierce. "We have a lot of positive things going on right now. We've got a good motor program right now. We've been building our own motors for a couple of seasons. In that time I've only had one engine issue. After Auto City I started doing some things to the front end of my car that nobody else is doing right now. I wanna keep trying that because the cars has been really good. Also we're not fielding an additional car this year so we can put our focus on the primary car".
Pierce finished the 2014 season strong winning seven feature events last year. He is one of the early favorites to win one, if not both, of the "Southern Shootout" events next month. "if I didn't think we had a chance to win both, I wouldn't be going" concluded Pierce.
For more info on MSRXSS and the 3rd annual "Southern Shootout" please log onto www.mustseeracing.com