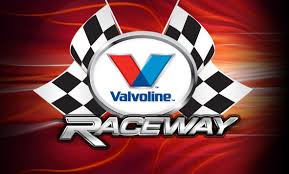 From Sydney Speedway
Sydney, AU — (March 22, 2014) — It was all looking so good, clouds parting as they approached Valvoline Raceway, and not a drop of rain on the  ground
Sprintcars rolled on to the track to qualify for the Daily Telegraph $10.000 Sizzler and it was SA ace Trevor Green who edged out Robbie Farr, Max Dumesny and Australian champion David Murcott.
Kelly Linigan, once the hottest girl of the sprintcar set until she retired, stepped back on to centre stage and set the night's fifth fastest qualifying time.
It was all running so well until former track champion Ian Loudoun hooked a wheel (pictured) and took off on a high series of cartwheels that definitely didn't do his Active Power Steering entry any good.
Rain then swept in from the west and put an end to proceedings after another half hour.
It was a wet finish but the meeting will be held in its entirety next Saturday night.
Tickets from tonight;s meeting will be good for admission next Saturday.