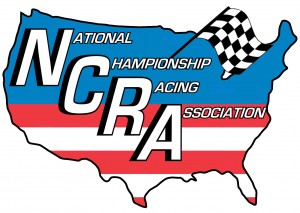 From David Smith, Jr.
Midwest City, OK – (March 24, 2014) – The newly formed Wingless Oklahoma Warriors will make kick off their inaugural season this coming Saturday night (March 29) as the wingless sprinters will be on the card as 81 Speedway in Park City, Kansas hosts the fourth annual "Air Capital Shootout," kicking off the National Championship Racing Association of Park City, Kansas presented by Precise Racing Products sprint car division 2014 race season.
In preparation for Saturday night's $5000 to win, $500 to start championship finale for the "winged warriors," there will be an open practice season for all sprinters from both the NCRA and the new WOW series.
WOW was formed this off season when track owner/promoter Mark Brill of Brill Motor Speedway ceased track operations in the middle of the 2013 race season. Back in 2011 he talked to several sprint car drivers who were concerned with the skyrocketing costs of the class and an e sprint division was born. It began with just five cars and as the tracks season went along grew to almost ten a night. When the track closed the car count was up to twelve with more in the process of being built.
"We needed a place to race with Brill closing so several drivers and interested people got together, we stuck with the rules and that's how WOW was formed," said former Fairgrounds Speedway champion Gil White explained. George Welch at (Oklahoma Sports Park) Ada jumped on board and has scheduled us at least once a month and as we went along we now have shows booked at Lawton Speedway (three) and once at Creek County Speedway (Kellyville). We also met with former regional director Dennis Crow and a former competition director (Chris Smith); got some insight on some things and I think we are ready to go."
For long time car owner J.D Porter, the new series is just what was needed. "The cost to run this deal (sprint cars) was getting out of hand and something needed to be done to control these costs," he said. "I have found the e sprints rules are cost effective and you don't have to spend no more than $5000 on a motor to be competitive and that's a good deal all the way around."
The wingless sprint car series is expecting between fifteen and twenty cars, which isn't bad considering they scrambled during the off season to get something developed. Among the drivers expected to compete include; Gil White, James Fabian, Koby Barksdale, Chance Nestell, Shelby Byrd, Casey Jones, Dwayne Forsgen, Michael Gossman, Rickey Crawford, Chris Jenson, Mike Ramsey, Jim Hardison, Randy Whitson and Darrel McGuire.
The championship feature payout for the NCRA 360-ci sprinters for the fourth annual "Air Capital Shootout," as part of the $20,000 in prize money, will be distributed as follows:
A Feature: 1) $5000, 2) $4000, 3) $3000, 4) $2000, 5) $1500, 6) $1000, 7) $750, 8) $700, 9) $650, 10) $600, 11-20) $500.
Former winners of this annual event include: Jason Johnson (2012-2013); Danny Lasoski (2011).
Gates will open at 5:00 PM with racing slated for a 7:00 PM start time. Grandstand general admission tickets for ages eleven and up are just $15.00 with children ages 6 thru 10: $5.00. All pit passes are just $30.
81 Speedway is located north of Wichita on I-135 to exit 16, then .7 mile west on 77th St. in Park City. For more race and ticket information contact the 81 Speedway office
(316) 755-1781
or check out their website
www.81speedway.org
. You can also get the complete 2014 NCRA sprint car schedule, as well as schedules for the series' modified, late model and southern sport mod divisions at
www.racencra.com
.