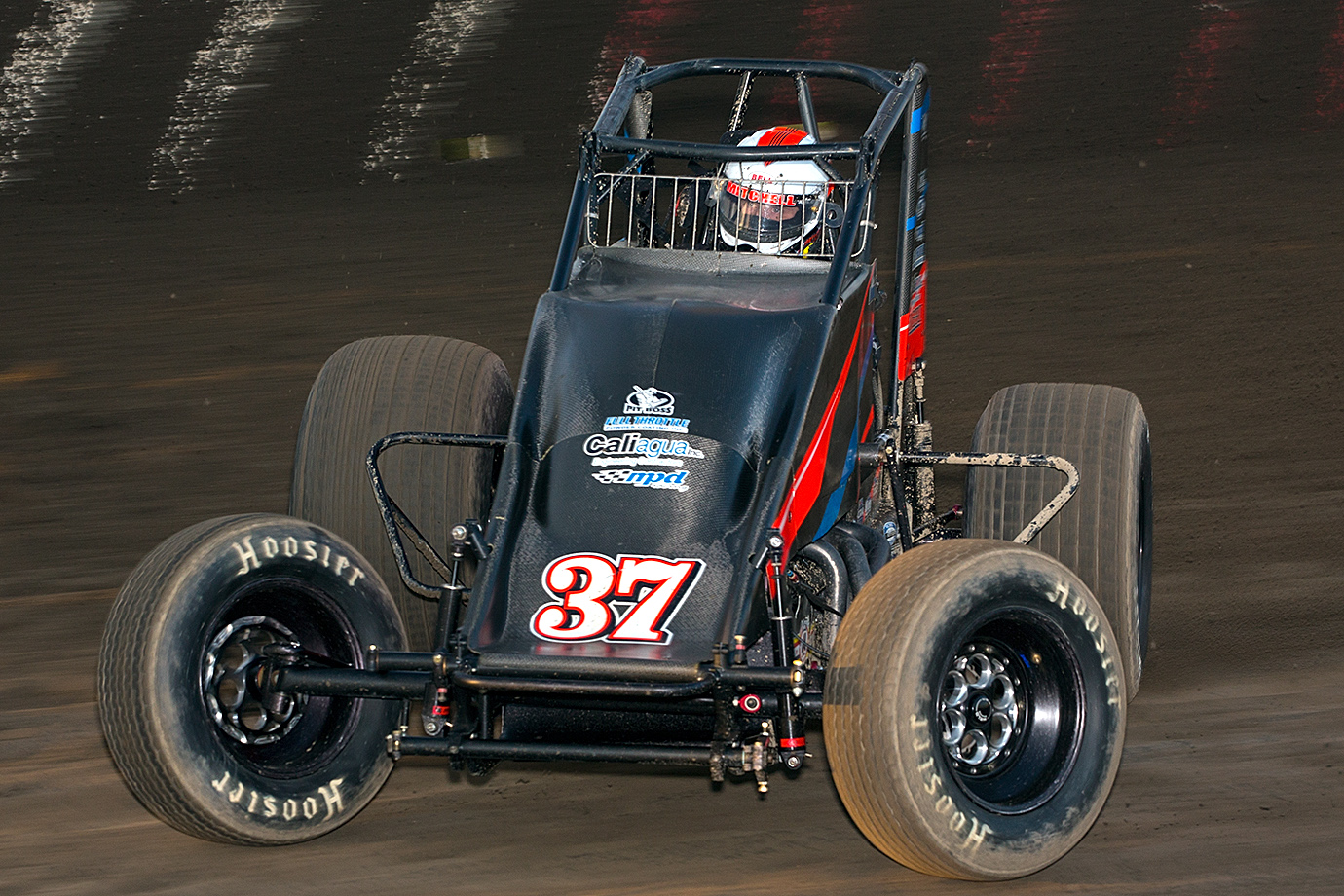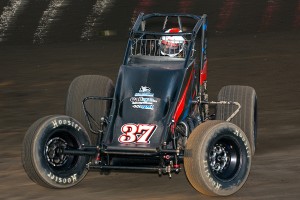 From Peterson Media
In action with the USAC West Coast 360 Series on Saturday night in Bakersfield, CA, Matt Mitchell continued to show tremendous speed in the early going of the season, but had a little misfortune that hindered what looked to be a podium night.
"We had a great run going in our heat that would of ultimately put us on the pole of the feature, but a car spun in front of us, and we ended up sixth, and starting seventh in the A," he said.
After timing in sixth fastest aboard his own Pit Boss Jacks/Campbell Brothers Storage/MPD backed No.37 entry, Mitchell ran inside a transfer spot during a heat race action, until a car spun in front of him late in the race, and he slipped back to a sixth place finish.
Starting behind the inversion, the Yorba Linda, CA driver lined up in the seventh spot, and began moving forward very early in the race.
Getting up to as high as the third spot, Mitchell raced with Nik Faas, and Troy Rutherford, but as the laps wound down, he began losing brakes.
Fighting his car with a lack of brakes, Mitchell slowly began losing positions, as he drifted back to a sixth place finish at the finish line.
"We had a fast racecar all night long, but it is disappointing the way things have gone for us to start the season," he said. "Hopefully we can shake some of this bad luck very soon, because once we do, I think we will start clicking off some wins."
Matt would like to thank Pit Boss Jacks, Campbell Brothers Storage, MPD, and ART Speed Equipment for their support in 2014.
2014 BY THE NUMBERS: Races-6, Wins-0, Top 5's-0, Top 10's-3
ON TAP: Matt Mitchell will follow the USAC West Coast 360 Series to the Kings Speedway in Hanford, CA on Saturday night.