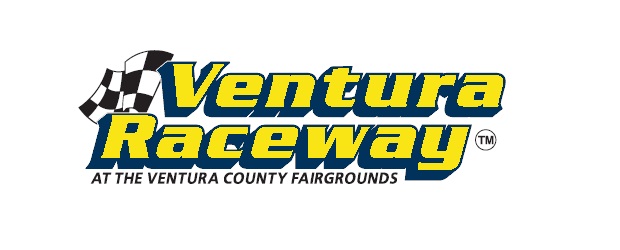 Ventura, CA — (March 29, 2014) — Ventura Raceway saw its biggest car count of the new season on March 29 when 45 Pro Dwarf cars and good car counts in other divisions put 119 cars in the pits. It wad a full program of exciting short track racing action featuring eight adult classes and three junior classes battling on the 1/5 mile Ventura oval and special infield track for juniors and go karts. Racing was exciting and fast paced with the racers doing all out to score points in this new season.
Cory Kruseman came out Saturday night and took his first Ventura win of the new season . He took the win over teammate Josh Lakatos, Brian Camarillo, Richard McCormick and Austin Deblauw. Point leader Guy Woodward finished 6th Saturday to maintain a 20 point lead over Richard McCormick. Heat race wins went to Josh Lakatos and Brian Camarillo.
VRA Senior Sprints were back with March 15th winner Steve Brown taking his second win in a row. So far in 2014 he has shown he will be a threat to take the season championship with two wins in three races. Clif Warren finished second with Wally Pankratz was third, Mike Cook was fourth and Chris Meredith finished fifth. Mike Cook took their one heat race.
VRA Dwarf Cars were on the track in two divisions, Seniors and Pros. There was a near record number of Pro racers signed in for the special Hannah Mayhew which had $800 in added purse and awards going to the winner of the 20 lap feature. making the winners purse amount $1,000 for the night. There were ten additional dwarf cars signed in, in their division. In Seniors, their 8 lap heat race went to Keith Vondersaar. Their 20 lap feature went to Vondersaar as well followed by Bill VanPraag, Dan Zugar, George Calvo and Dave Knight. In Pros it took five heat races and two semi mains to set the 24 car field for their main event as 45 cars were signed into the pits. The night's field featured the best in dwarf car drivers from across the California and Nevada. In Heat race action, wins went to Johnny Conley, Mike Neal, Bob Brown Jr., Jonathan Henry and Michael Tobison. was Jacob Ganzer, Randy Gordon, Kevin Calvo and Hannah Mayhew race wins. With 45 cars signed in two a semi mains were needed to set the main event lineup. Joe Frock took the win in semi one and John Isabella took semi two. The Main Event started 34 cars and Brian Saxton jumped out front and led the field to take the win over Ryan Winter, Johnathan Henry, Angel Figueroa and Ryan Diatte.
VRA's Hobby Stock Class continued their season with 9 cars in attendance. Gary Curtis returned to his winning ways taking a hard fought win over Tom Stephens Jr., Curtis Dietzsch, Cameron Dougan, and David Heurung. He also took the win in their one heat race.
Zack Peterson made it three wins in a row in the Sport Compacts with a win over Trent Morley, Jeff Long, Bruce fink and Scott Olsen. Scott Olsen took the 8 lap heat race win.
In Focus Midget action, 2014 Champion Brennan Rogers took another feature win over Wally Pankratz, Jet Davison, Zac Bogner and Randi Pankratz. Wally Pankratz took their one heat race.
VRA Go Karts opened their season with 4 karts running on the infield track. Kenny Byers Jr. took the 20 lap main event win over Justin Raper, Branden McCarthy and Sam Gally. Byers also took their one heat race.
In Junior division racing action, Sandy Brown took the main event win and heat race win in VRA Mini Dwarf Superchargers. Christian Bazen took his first ever VRA feature win in Pistons when Blake Hendrix car failed post race inspection. In Junior Midgets, Mike Long made it two feature wins in a row.
Racing resumes Saturday night April 5, with a full program of exciting racing featuring the first 2014 Battle At the Beach for VRA Sprints, VRA Dwarf Cars, IMCA Modifieds, Hobby Stocks, Mod Lites and California Lightning Sprints.