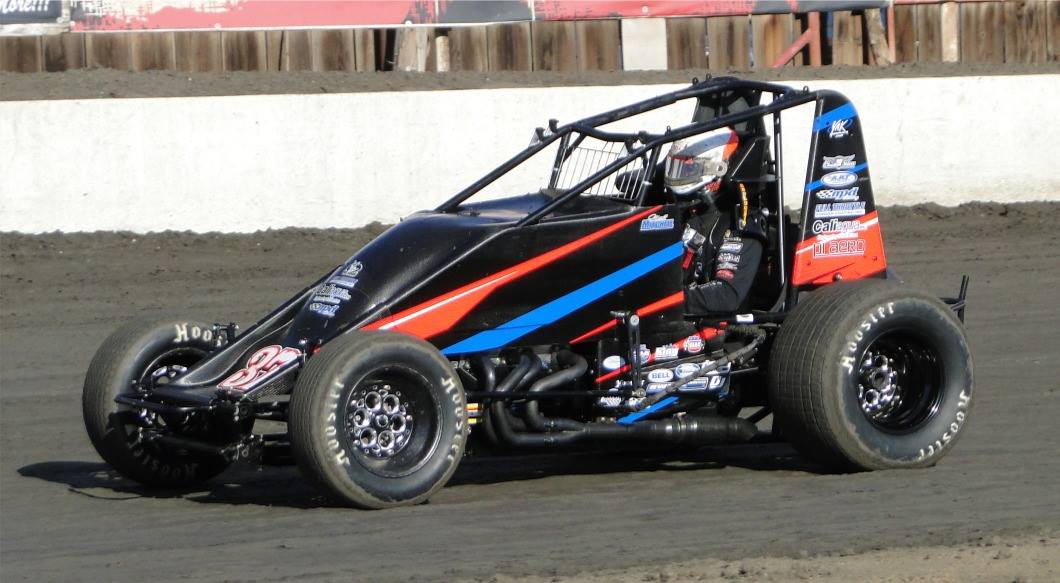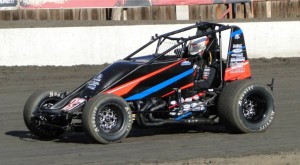 From Peterson Media
Starting his night off by flipping violently in time-trials, Matt Mitchell rebounded nicely to charge from 21st  to third in the feature event at the Kings Speedway on Saturday night.
Starting his night off in time trials, the Yorba Linda, CA driver bicycled in the first turn, and was unable keep his machine from going over, and it resulted in a hard tumble with some extensive frame damage.
Fixing what they could before heat race action, Mitchell's night would continue on as he made the call for his heat, though he started scratch on the field aboard his Pit Boss Jacks, Campbell Brothers Storage machine.
Working his way up into the fourth spot, Mitchell and his team continued to work on his machine to get him better for the upcoming feature event.
Lining up 21st in the A, Mitchell proved he had a strong piece, as he dazzled the on looking crowd.
Continuing to show the speed he has all year, Mitchell was magnificent through traffic, as his machine was able to go anywhere on the speedway as he fought his way through some heavy traffic on the 3/8 mile speedway.
Taking advantage of some late restarts, Mitchell propelled himself into the top three, and became a contender late in the race.
Chasing after Jace Vander Weerd, and Nic Faas, Mitchell ended his night with a strong third place finish.
"I can't say enough about the people who work on this car," Mitchell said. "We have been really fast all year, and tonight was no different. We got upside down in time trials, and put us in a huge hole, but we got it patched together, and had a great night."
Matt would like to thank Pit Boss Jacks, Campbell Brothers Storage, MPD, and ART Speed Equipment for their support in 2014.
2014 BY THE NUMBERS: Races-7, Wins-0, Top 5's-1, Top 10's-4
ON TAP: Matt Mitchell is unsure of his plans for this weekend, but is considering making the tow to the Calistoga Speedway on Saturday and Sunday for two night's of USAC Western Classic action.