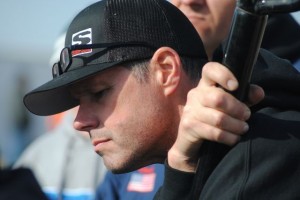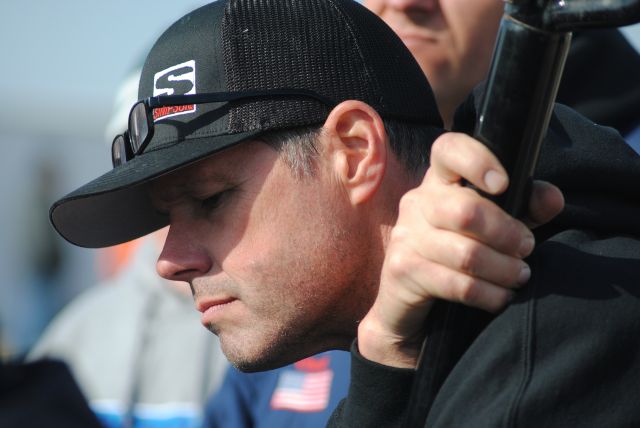 By T.J. Buffenbarger
It's hard to beat good chemistry.  Dale Blaney and George Fisher might have a different number and car owner, but they are still a formidable foe at any race they show up at.   Even with engine problems after qualifying that caused the duo to opt to change engines before the heat race Blaney was able to qualify through the heat race, win the dash, and then withstand a late challenge by Craig Mintz for the victory.Tim Shaffer and Brian Kemenah have reunited this s season on Brian Grove's team.  Shaffer and Kemenah won the Knoxville Nationals together with CH Motorsports before Kemenah went in a different direction.  Then last year after Shaffer and CH Motorsports parted ways it opened up the opportunity for Shaffer to team up with Kemenah again.   So far the duo has yielded several top three efforts including Saturday at Attica.  Look for this combination to make some noise throughout the season.

"We have been in the top three or four every night including with the Outlaws in Florida.  That means a lot to me, consistency, and people 100% behind me and that's making racing fun again," said Shaffer.  "We had five great years before; I hope we can get this deal on its feet".

Dean Jacobs might be 50 years of age, but he is still resilient.  After clipping a marker tire and taking a grinding end over end crash in turn four, Jacobs recovered to transfer through the B-Main and race into a top five position during a one night stand for Wooster Motorsports."It was a one night fill in deal in Jimmy Pooler's car, he's a good friend, and the last thing I wanted to do was tear up his car.  Brian Bloomfield works on the car knows his stuff," said Jacobs.  "The crash was one of those that looked really bad, but really didn't tear that much stuff up.   I just wish Brian could have done more with the car, but he had to fix everything we tore up.  Otherwise we might have been even better."

Jacobs plans to run the entire All Star Circuit of Champions Ohio tour for 2014 and then run a lot of the FAST races with Jerry McClure's car.

Craig Mintz had another strong run during the HD Supply Spring Nationals at Attica Raceway Park. – T.J. Buffenbarger Photo

When trying to choose which local to run well during the Spring Nationals Craig Mintz is always a solid choice.  Mintz once again was the highest finishing Attica regular against the All Stars, nearly passing Blaney for the win in the late stages of Saturday's feature.

"That's why he's got 100 victories, because he's good at it.  (Blaney) has been racing longer than  I've been alive," said Mintz.  "If that wasn't a show I don't know what is."

CH Motorsports struggles continued on Saturday.  Stevie Smith took the wheel for the first time at the HD Supply Spring Nationals and failed to make the A-Main.   CH Motorsports co-owner Aaron Call revealed that Kyle Sauder would be taking on the 360 races for the team starting at the April 26th opener for the Engine Pro Sprints on Dirt presented by ARP at Crystal Motor Speedway. Smith has signed on for 20 races driving the 83 car at various 410 races around the country.
Even a race that looks pedestrian on paper often turns out to be good at Attica Raceway Park.  Putting Dale Blaney on the pole, especially at Attica, might appear to be a snooze on paper.  While Blaney did dominate the first 30 laps of the event watching Craig Mintz crawl his way up to contend for the win without the assistance of a caution was entertaining.  Going 40-laps with only one caution flag was also fun to watch.