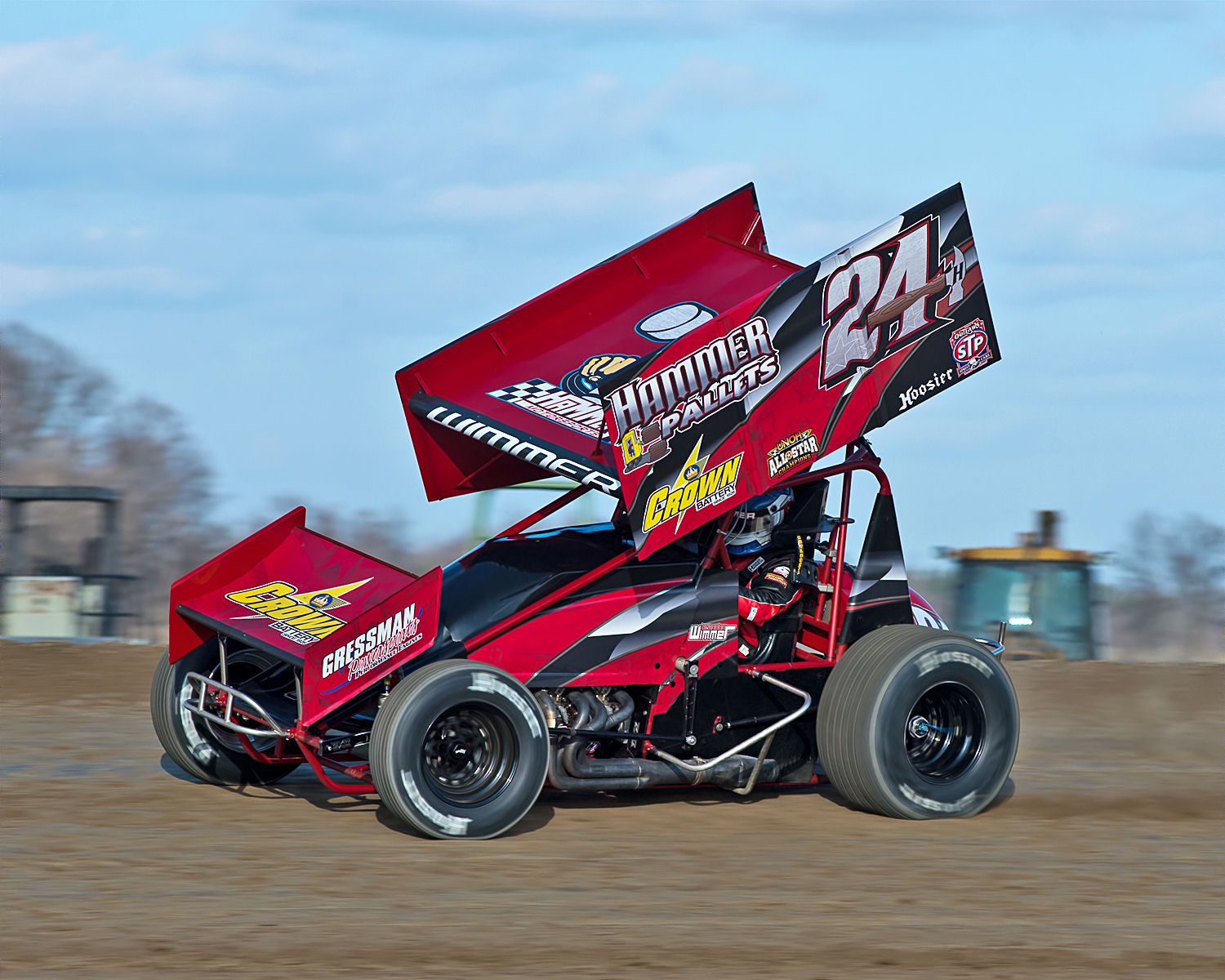 By Bill W
April 22, 2014 – Last Friday night at Attica Raceway Park in Ohio, Brandon Wimmer and the Hammer Motorsports #24H took to the track for their second outing of the season.  The tough Attica local field was bolstered by several All Star regulars for a car count in the mid-30's.  It was a successful night for the Fairmount, Indiana driver and his team, coming home sixth at the end of the night.  They plan on returning to Attica this Friday night, before hitting Fremont Speedway on Saturday.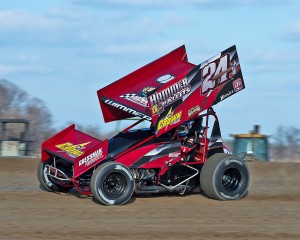 Time trials went well in a new process that Attica has implemented.  "They have a new format this year for qualifying at Attica," says Brandon.  "You qualify with your heat group by pill draw, three cars at a time.  I think it will work well once they get it figured out.  We were able to get quick time in our heat.  The top four times are inverted in the heat, with the top two finishers making the redraw for the first four rows."
Starting fourth, Brandon shot into second place and held it down to the checkers to earn an opportunity to redraw for the feature.  "The car was really good in the heat," he says.  "It wasn't a normal Attica racetrack.  It was a little tacky and rough to the center.  There was pretty good racing all night really.   There was a bottom groove and a top groove."
Brandon drew outside row one in the main event.  "We thought the track was going to slick off a lot more than it did," he says of the team's setup.  "We just had the car too tight to start with.  I think we fell back to seventh or eighth at one time.  Towards the end, we worked our way back to sixth."
Considering the team's first outing resulted in a tire issue that ended the night early, it was good for momentum to have a solid finish.  "Overall, it was a good night," says Brandon.  "We didn't really have any issues.  We had a full night of racing in.  We're only going to get better as we work together more."
For those unfamiliar with local racing in Ohio, it features some of the best racers in the sport.  "Attica and Fremont on a normal night is really tough," says Brandon.  "There are a lot of good cars.  You have (Craig) Mintz, Byron Reed and those guys.  Friday, you had the All Star guys there too, so it was tough.  It will be good for us to run two races this weekend to get ready for the Outlaws (May 2 and 3 at Eldora)."
The Hammer Motorsports is looking for additional partners to expand their schedule in 2014.  Those interested can e-mail Brandon Wimmer at Brandon7TW@yahoo.com or Hammer Motorsports at hammertime24@ymail.com.
Hammer Motorsports would like to thank the following for their support: Crown Batteries, OC Shocks and Meggit Sandblasting and Powdercoating.