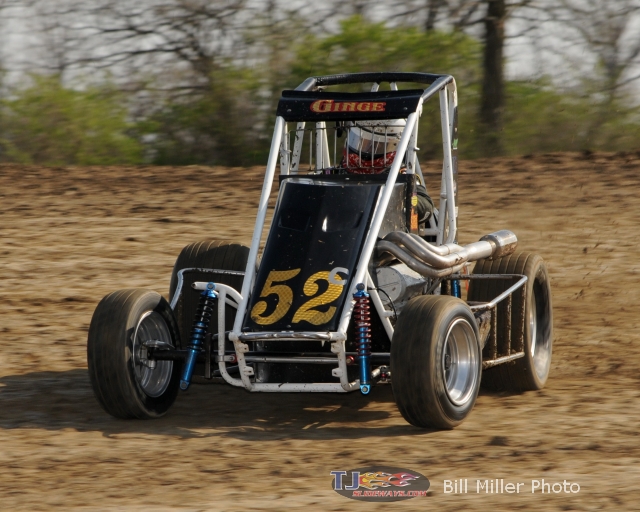 PETERSEN MEDIA
– Putting together his Stealth car that he ran over this past winter, Isaac Chapple was in action at Montpelier on Saturday night and the young driver scored a fourth place finish.
"It was another good weekend, and I hope we can keep the momentum up from our last two races," he said.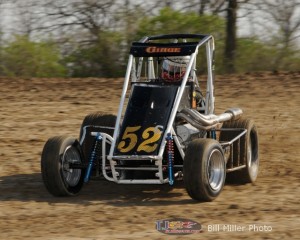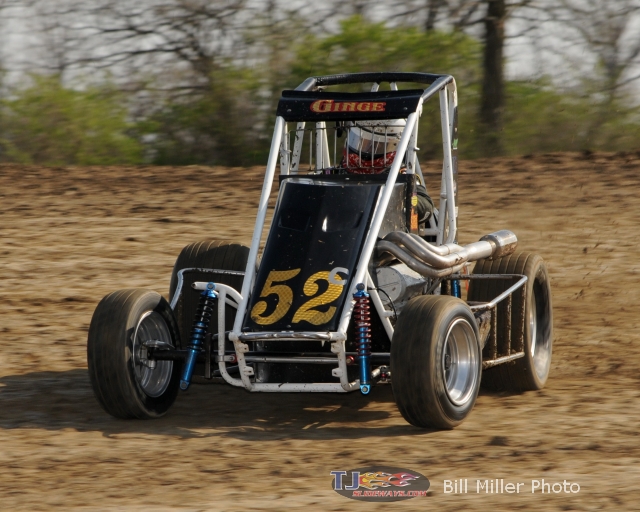 Starting on the pole of his heat race by way of a pill draw, Chapple gunned into the lead and never looked back as he won, putting him in the feature, and lining up in the second row.
When the race got underway, the top-four broke away and treated the crowd to very close racing, and Chapple was right in the middle of the fight.
Getting into the third spot at times, Chapple bounces his car over one of the infield tires, and caused a bit of damage to his steering, but he was able to hang on, and score a fourth place finish.
"We had a really good car, and we were right there, but unfortunately we got into the tire and really had a handful the last few laps," he explained. "I am excited with how we have been, and can't thank everyone enough for their help."
Isaac Chapple Racing would like to thank CFH Enterprises, AR Jackson Plumbing, Brown's Roofing, Quality Walls and Ceilings, VMS Motorsports, Ultimate Offroad, Paint By Steve and Gale Enameling,  and Indy Race Parts for their support.
2014 BY THE NUMBERS: Starts- 4, Wins- 0, Top-5's-2, Top-10's-2
ON TAP: Chapple will return to action this Saturday night at the Montpelier Motor Speedway.
STAY CONNECTED: For all the latest news on Isaac Chapple follow him on Twitter @isaacchapple52 or 'Like' his Facebook page at https://www.facebook.com/pages/Isaac-Chapple-Racing/158616950869220?ref=br_tf.
PETERSEN MEDIA: Petersen Media is a promotional agency that can handle your public relations, marketing, and any other media needs. Petersen Media utilizes multiple tactics to help you reach your intended audience, to boost awareness.
For more information contact sales@petersenmediainc.com, by phone at 916-342-3424, visit www.petersenmediainc.com,  www.facebook.com/PetersenMedia, or follow www.twitter.com/petersen_Media.