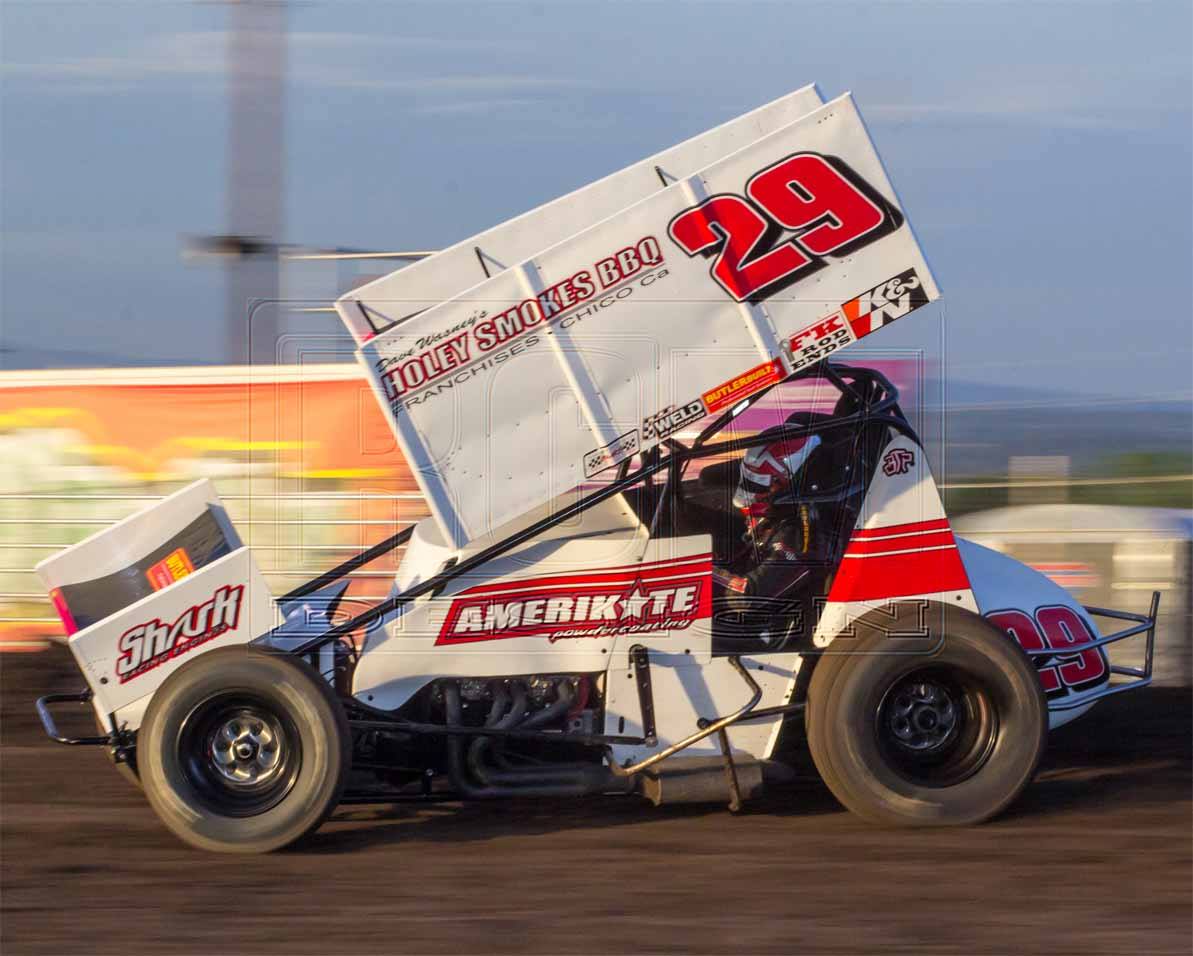 PETERSEN MEDIA-
In action at the Silver Dollar Speedway for two night's of action over the weekend, Willie Croft ended his weekend on a high note, as he picked up a third place finish at the ultra competitive Dave Bradway, Jr Memorial.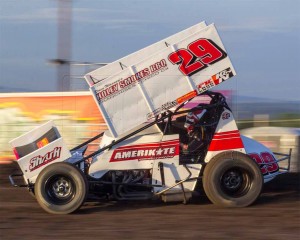 "It was a pretty good night for our Wiilie Croft Racing team," he said. "Stopping on the front stretch at the end of the night is where you want to be, and to share it with a good friend and my brother-in-law makes it that much better."
On a track that took a while to come to life, Croft timed his Holey Smokes BBQ/Christian Stover Foundation/ButlerBuilt entry in 13th fastest, putting him on the front row of his heat race.
With a lot on the line for the heat race winner for this special night, as well as the standard Dash berth, Croft got the jump and powered his way to the heat race win.
Ending up with yet another eight pill in the Dash draw, Croft lined up eighth in the Dash, and his seventh place finish put him on the inside of the fourth row for the 40-lap contest.
With the flow of the race being slowed by numerous cautions within the first seven laps of the race, Croft was able to find a rhythm when the first long green flag run clicked off, as he was able to fight with Kyle Hirst for position.
With both drivers clearing Evan Suggs, they continued to battle for the second spot, and in traffic Hirst was able to get some breathing room, but Croft did not give up easily.
As the race came to a close, it was Croft taking the final position on the podium with  his third place finish.
Friday night, Croft was in action for a tune-up for the Bradway at the Silver Dollar Speedway, and the Sacramento, CA driver timed in 10th fastest, putting himself on the front row of his heat race, 'Double Down', cruised to the heat win, putting himself in the evening's Top-Eight redraw, where he pulled the four pill.
When the race went green on a the tricky track, Croft ran in the fifth spot, as he worked on Kyle Hirst and Bud Wallberg.
With the leaders getting into traffic, Croft got moved off of the racing surface, and dropped back a ton of positions, as he found himself back in 10th.
Trying to make the top work now that he was back in traffic, Croft was able to slowly pick up spots, and after a few laps, he opted to pull off the speedway to save his stuff for Saturday night.
"We have been fast all year really, and with a good finish at the Bradway hopefully it gives us some momentum as we head to Petaluma, a place where I had some success last year."
Willie Croft Racing would like to thank Holey Smokes BBQ, The Christian Stover
Foundation, ButlerBuilt , Brown and Miller, FK Rod Ends, Hinchman Indy, Schoenfeld, K&N, Smith Precision Products, All Pro Cylinder Heads, Shark Racing Engines, A.R.T., M.R.O. Industrial Supply, Redline Oil, Kaeding Performance, PaPa's Beef Jerky, Dan Olson Products, Vortex Wings, AIC Powdercoating, and GUTS for their support in 2014.
2014 BY THE NUMBERS: Races-7, Wins-0, Top 5's-3, Top 10's-3.
ON TAP: Croft will be in action for round two of KWS action as the series takes over the Petaluma Speedway on Saturday night.
STAY CONNECTED: Stay connected with Willie Croft Racing by visiting www.williecroftracing.com. You can also follow him on Twitter @wcroft29.
PETERSEN MEDIA: Petersen Media is a promotional agency that can handle your public relations, marketing, and any other media needs. Petersen Media utilizes multiple tactics to help you reach your intended audience, to boost awareness.
For more information contact Sales@petersenmediainc.com, 916-342-3424, visit www.petersenmediainc.com, www.facebook.com/PetersenMedia or follow @Petersen_Media on twitter.