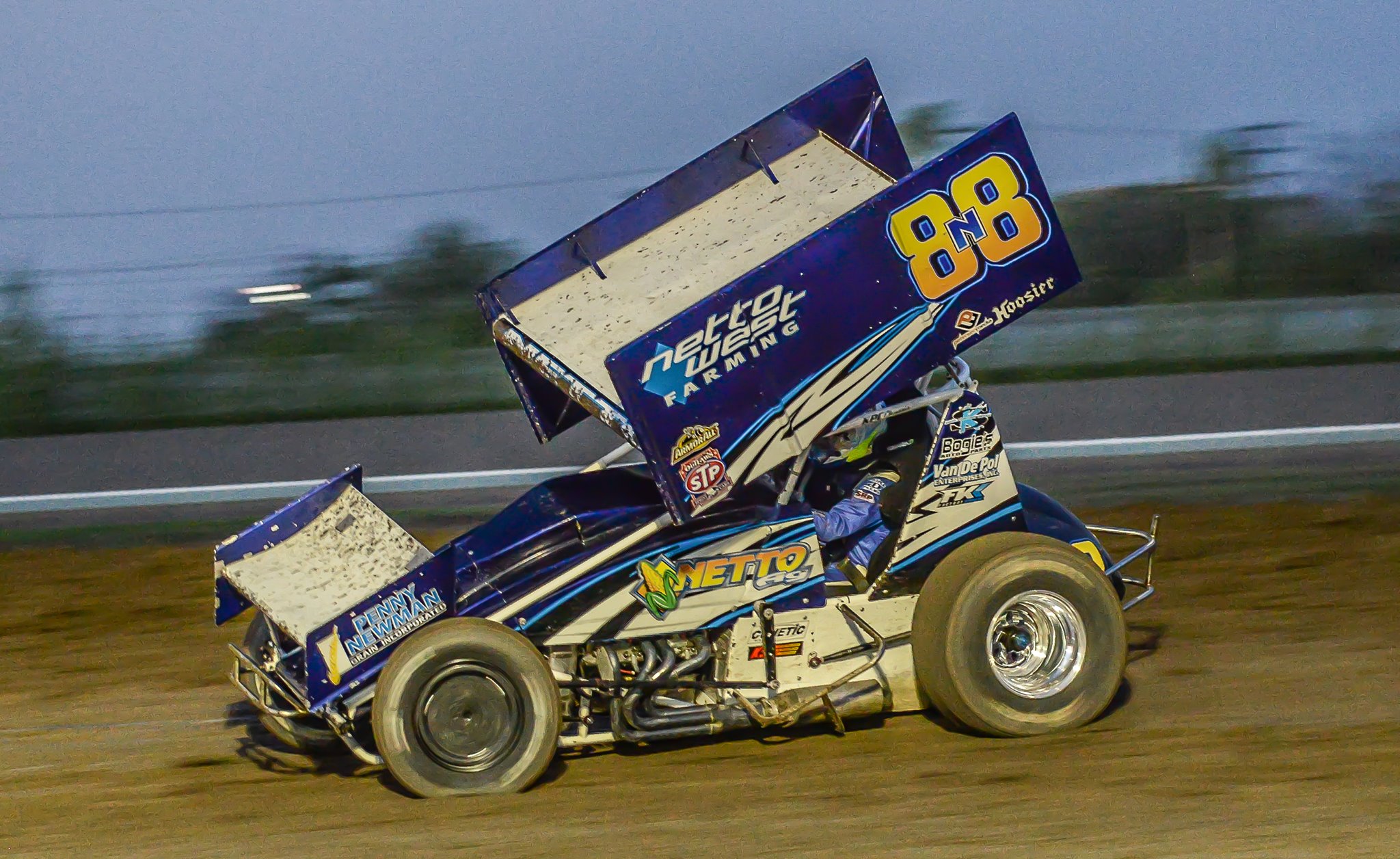 PETERSEN MEDIA
Unfortunately for DJ Netto, he seems to have bad luck or no luck right now, and the Hanford, CA driver is coming off of a weekend he would just as soon forget about.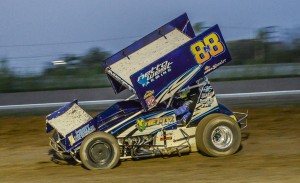 "It's tough," Netto said. "I know it's part of life to have some bad luck, and we will keep our nose down and keep fighting, but I'm hoping something changes soon."
Friday night at the Ocean Speedway, Netto had a great night going for him as he worked his way through he field, running the high side of the speedway.
Netto's weekend went started to head south in an instant, as he lost a rear-end, ending his night prematurely.
"We had a great racecar on Friday night and I found the top, and started moving forward, and we had mechanical issues," he said.
In action with the King of the West Series on Saturday night, Netto found himself in control of his heat race, as he led eight laps, but a slower car spun in front of him, and he had nowhere to go, and was collected, forcing him to run the B Main.
Starting on the pole of the B Main, Netto was able to walk away with the race and pick up the win, putting him in the feature event where he started in the fifth row.
Looking to end his night with a Top-10 finish to salvage a rough weekend, Netto and Chase Johnson made contact with just two laps to go resulting in Netto taking a nasty spill down the front stretch, though he was uninjured, Netto was displeased.
"I feel like we got used up a little bit on Saturday night, and it resulted in us tearing up a lot of equipment," he said. "We were okay in the feature, and was hoping to salvage a rough night, but to wreck, just kind of makes it par for the course at this part. We will continue to dig, and hopefully get things turned around next weekend."
DJ and his Netto Racing team would like to thank Netto Agriculture, Penny Newman Grain, Bogies Auto Parts, and Vande Pol Enterprises for their support in 2014.
ON TAP: Netto will be in action at the Thunderbowl in Tulare, CA on Saturday night with the King of the West Series.
2014 BY THE NUMBERS: Starts-17, Wins-0, Top 5's-0, Top 10's-2
STAY CONNECTED: Stay updated with DJ and his team by following him on twitter @DJNetto88.
PETERSEN MEDIA: Petersen Media is a promotional agency that can handle your public relations, marketing, and any other promotional needs. Petersen Media utilizes multiple tactics to help you reach your intended audience, to boost awareness.