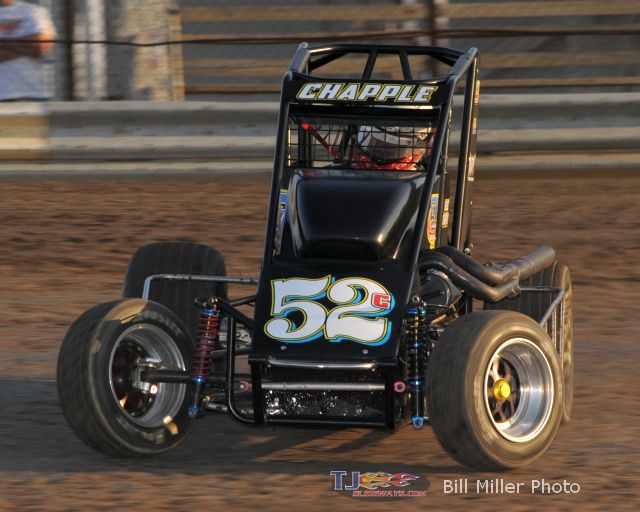 PETERSEN MEDIA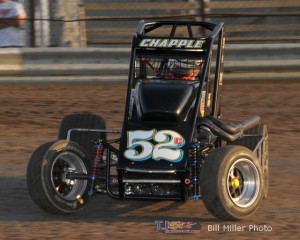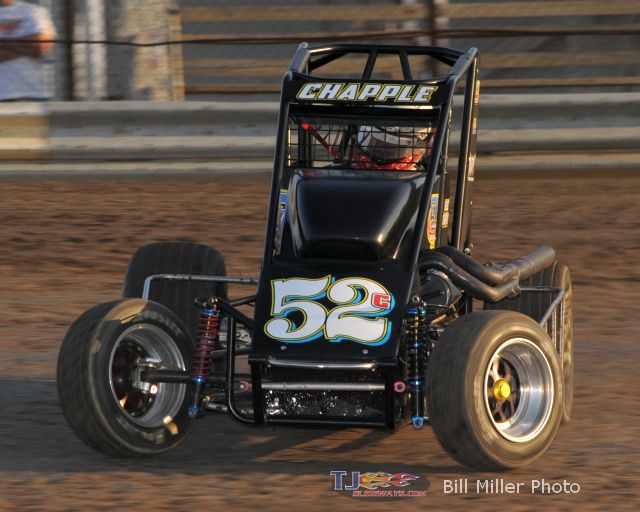 – Returning to action with the USAC National Dirt Midget Series on Saturday night, Rookie of the Year contender, Isaac Chapple had a mistake during time-trials that essentially set him back for the rest of the night.
"We had good speed, and a really good car, but unfortunately the driver made a bit of a mistake in qualifying," Chapple said.
Timing in 36th quick, Chapple lined his CFH Enterprises/AR Jackson Plumbing/Brown's Roofing entry up scratch on the field in his heat race. Running a very good race, the Wilkinson, IN driver was able to pick up a few spots, but was unable to transfer into the Feature, and was forced into the C Main due to qualifying time.
Transferring to the B Main by way of his fourth place run in the C, Chapple again found himself buried in the field.
On the tight, high-banked facility, Chapple focused on running good clean laps, and he did just that as he mixed it up with Tyler Robbins and Tim Sinner.
At the end of the day, Chapple did not make the feature event, but the young driver did not let it discourage him.
"At the end of the day we are sitting a lot better than we did after the USAC opener at Kokomo," Chapple joked. "If I can get my qualifying effort better I can give my team a fighting chance. These USAC shows are tough enough without handicapping myself, so we will continue to work and get better."
Isaac Chapple Racing would like to thank CFH Enterprises, AR Jackson Plumbing, Brown's Roofing, Quality Walls and Ceilings, VMS Motorsports, Ultimate Offroad, Paint By Steve and Gale Enameling,  and Indy Race Parts for their support.
2014 BY THE NUMBERS: Starts- 5, Wins- 0, Top-5's-2, Top-10's-2
ON TAP: Chapple will be in action on Friday night at the Gas City Speedway before heading to Montpelier on Saturday night.
STAY CONNECTED: For all the latest news on Isaac Chapple follow him on Twitter @isaacchapple52 or 'Like' his Facebook page at https://www.facebook.com/pages/Isaac-Chapple-Racing/158616950869220?ref=br_tf.
PETERSEN MEDIA: Petersen Media is a promotional agency that can handle your public relations, marketing, and any other media needs. Petersen Media utilizes multiple tactics to help you reach your intended audience, to boost awareness.
For more information contact sales@petersenmediainc.com, by phone at 916-342-3424, visit www.petersenmediainc.com,  www.facebook.com/PetersenMedia, or follow www.twitter.com/petersen_Media.