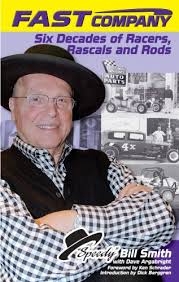 Speedway Motors founder "Speedy" Bill Smith passed away Friday at the age of 85. Smith was born in Lincoln, Nebraska on June 22, 1929. During his life Smith grew his love of cars and racing into a major business. Smith founded Speedway Motors in 1954 and guided the business to be one of the largest speed shops in the World. In 1992 Smith created the Museum of American Speed and helped it grow into one of the most automobile museums in the world.
During his lifetime Smith has his hand in virtually every part of the racing world from motorcycles to cars. Smith was regarded as one of the most well liked people in the racing industry and well respected as a car owner, business person, and supporter of motorsports.
Smith's wife joyce proceeded him in death in April of 2013.