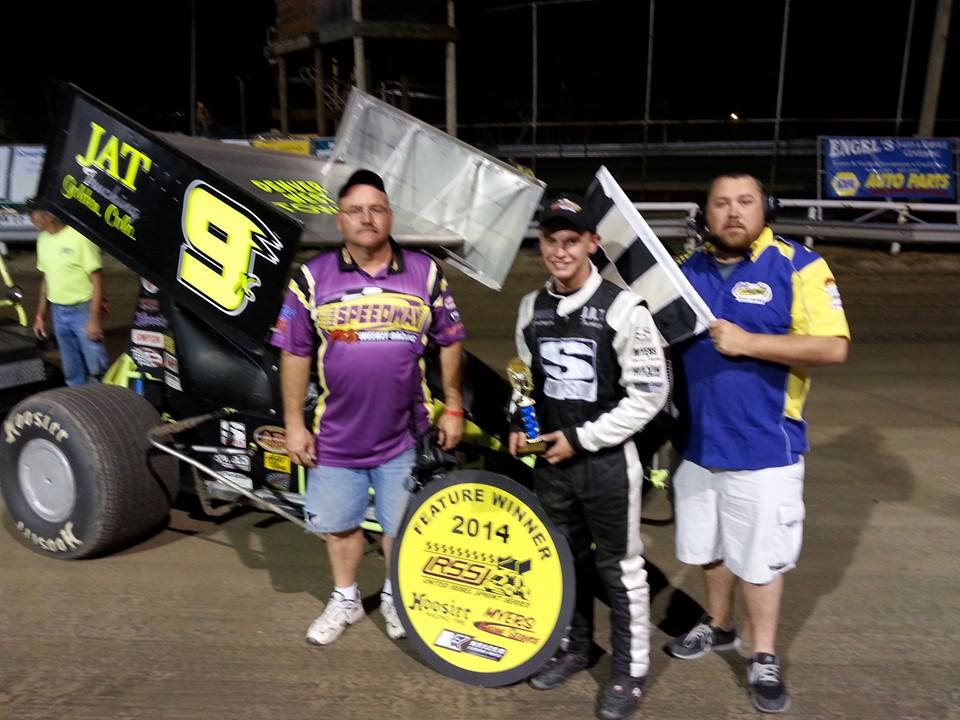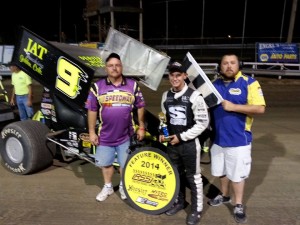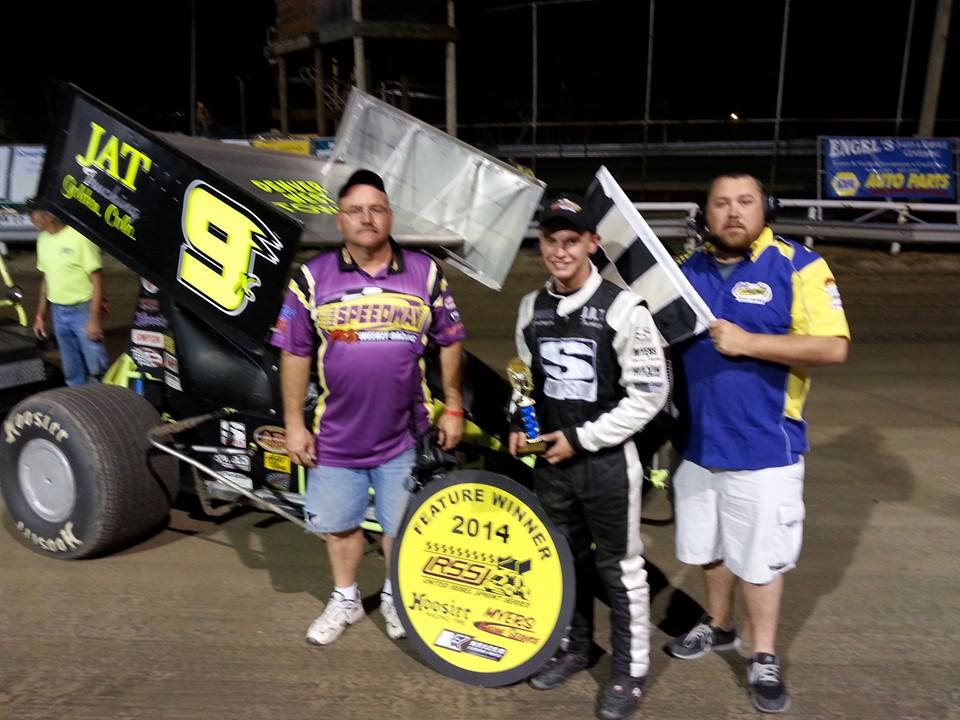 From URSS
Jake Bubak became the first two time winner in URSS action Saturday night on the big ½ mile at Elmwood Park Speedway in Norton Ks.
Lacrosse's Kade Hagan and Jetmore Rookie Jeremy Huish brought the field to the green with Hagan jumping out to the early lead into the first turn. That lead was short lived as a high flying Brian Herbert used the very top of the track to blast around Hagan coming out of turn 4 to lead the opening lap followed by Hagan, Steven Richardson, Bubak and Jed Warner rounding out the top five.
Herbert would continue to lead as the action behind him heated up with Bubak and Richardson overtaking Hagan on the next lap to claim 2nd and 3rd. By lap 5 things would really heat up as Bubak drove around Richardson and 7th starting Zach Blurton and 9th starting Jeff Radcliffe would move around Hagan to claim 4th and 5th.
Bubak, flying around next to the fence on the big half mile would then start putting the pressure on Herbert, who had moved to the bottom. Lap after lap the duo staged an epic battle for the top spot until lap 10 when a slight puff of smoke from Herberts car spelled his demise as he lost his brakes and Bubak took full advantage by taking the lead going into turn one.
Lap 13 would see a high flying Zach Blurton overtake Richardson and start putting the heat on a fading Herbert. Blurton would move around Herbert on lap 17 and and start to reel in Bubak but would come up short in the 25 lap caution free event. Richardson would claim 3rd, Herbert would hold on to 4th with Kade Hagan rounding out the top 5.
Heat race winners were Zach Blurton and Darren Berry
Keizer Aluminum Wheels Hard Charger Award went to Jake Bubak, moving up 5 spots for the win
Feature results:
1 Jake Bubak 2 Zach Blurton 3 Steven Richardson 4 Brian Herbert 5 Kade Hagans 6 Jed Werner 7 Jeff Radcliffe 8 Jeremy Huisch 9 Ron Hadley 10 Austin McLean 11 Aaron Ploussard 12 Cody Caldwell DNF 13 Nate Berry DNF 14 Darren Berry DNS 15 Chad Salem DNS